Brave browser continues its phenomenal growth rate, hitting 13.8 million users at the end of April. Of those users, 1.7 million have opted into the crypto rewards system, according to co-founder Brendan Eich.
Brave Browser is a Stepping Stone Into Crypto For Many
In the world of crypto, Brave browser occupies a somewhat unique position, in that its users aren't necessarily hardcore advocates of cryptocurrency.
As noted by Binance CEO, Changpeng Zhao, in a recent interview with Brave's co-founder, Brendan Eich, the figures above mean less than 20% of Brave users actively participate in the Basic Attention Token (BAT) reward system.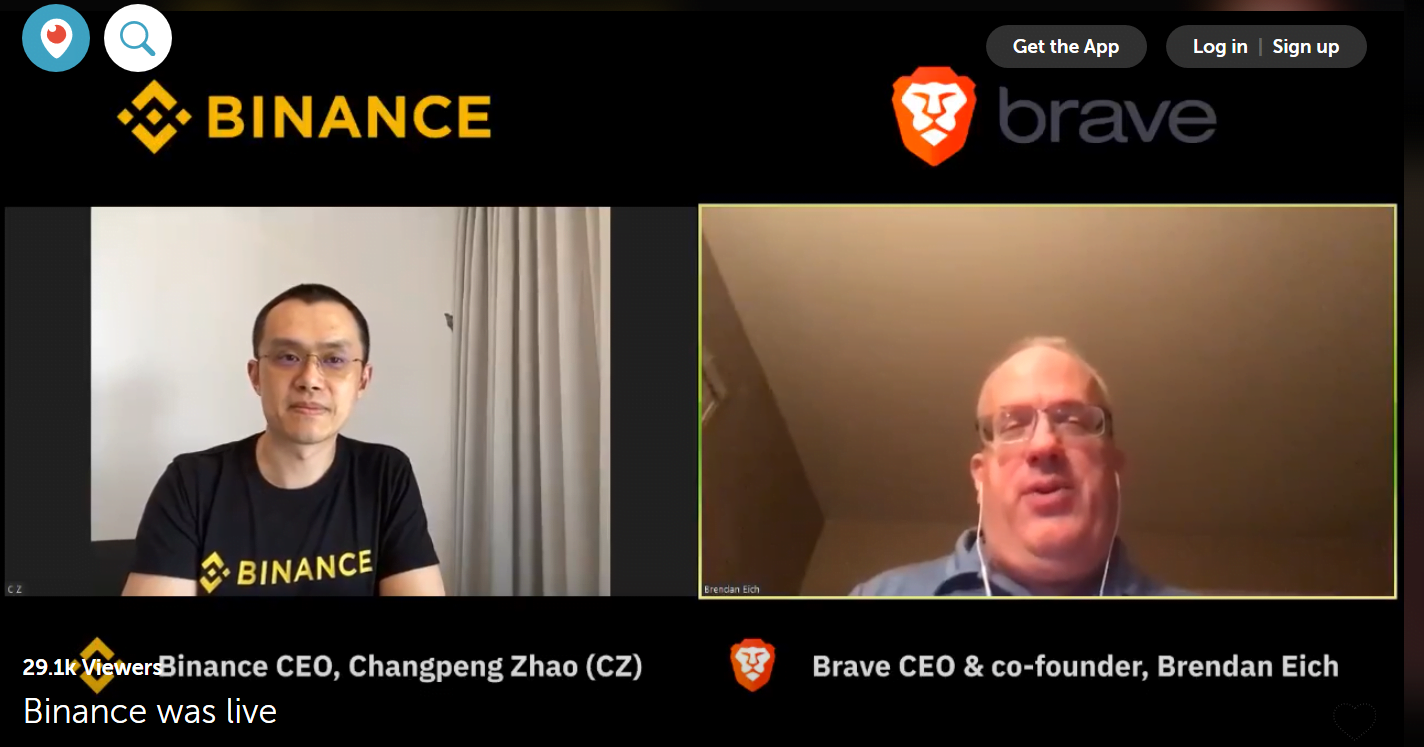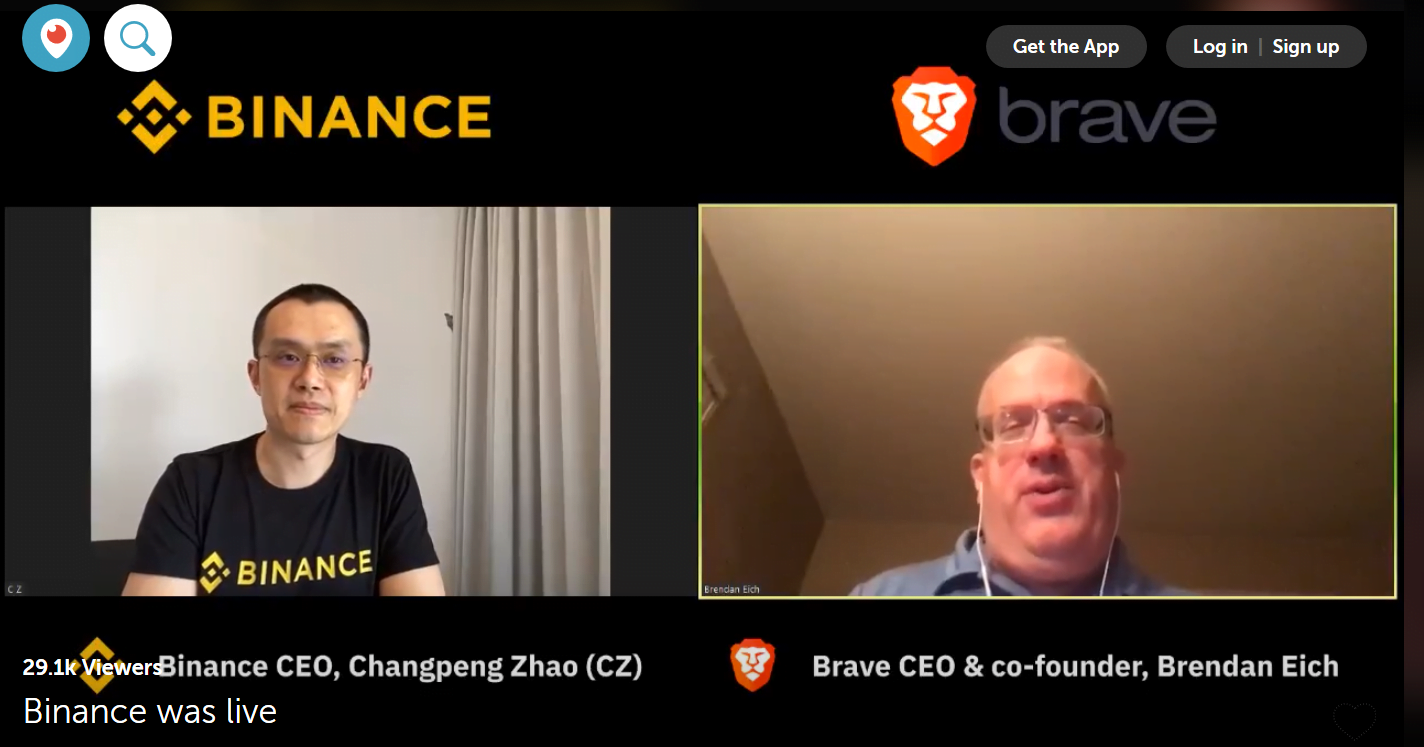 However, Eich was quick to point out that while users come for the privacy features, it's still a choice to opt-in, or not.
"We don't force our users to participate, if they don't want to they don't have to. They have to turn it on, once they do it's like a loyalty points system."
Those that do opt-in can benefit by monetizing their attention, and most of all, driving a fairer model of internet advertising revenue through the use of crypto.
Besides that, Eich stated that plans are in place to make BAT rewards more attractive to use. This includes rewarding users more, as well as making the process more convenient. This, he hopes, will increase the ratio of BAT users to Brave users.
"We have a pool, or user growth that allows us to give users tokens, even before they've seen an ad."
Taking this into account, the Brave browser already has a ready group of non-crypto users to reach out to. Which in turn facilitates the drive to adoption much more easily, when compared to other crypto projects.
Brave is on The Up
In July 2018, Brave announced the milestone achievement of having reached 3 million users. Now, less than two years later, that number is almost fivefold. This represents a stunning accomplishment in any industry, let alone within crypto.
What's more, it's getting harder to ignore Brave, and what they are trying to achieve by taking on the internet advertising oligopoly held by Google and Facebook.
And Tyler Winklevoss agrees, just last week he tweeted that BAT will be listed on the Gemini crypto exchange today. This represents a major coup for BAT as it expands its distribution channels further.
We're taking one step closer to building a better Internet. Trading for $BAT will open on @Gemini this coming Tuesday, May 5 at 12pm ET. Let's do this! cc @brave

— Tyler Winklevoss (@tylerwinklevoss) May 1, 2020
On top of which, the start of the month saw Brave desktop incorporate the Binance widget. This is the first time an internet browser anywhere has had an integrated crypto exchange.
Users can now view a summary of their Binance balances, deposit digital assets, exchange tokens, and buy, all within the same tab.
"this integration enables millions of users across the globe to seamlessly trade and manage cryptocurrency, all without leaving the browser."
As such, the fundamentals of both Brave and BAT look stronger than ever. With that in mind, it should only be a matter of time before BAT starts breaking the top 30, in the crypto market cap rankings.