Hello and welcome to News BTC's Market Outlook December.
BTC/USD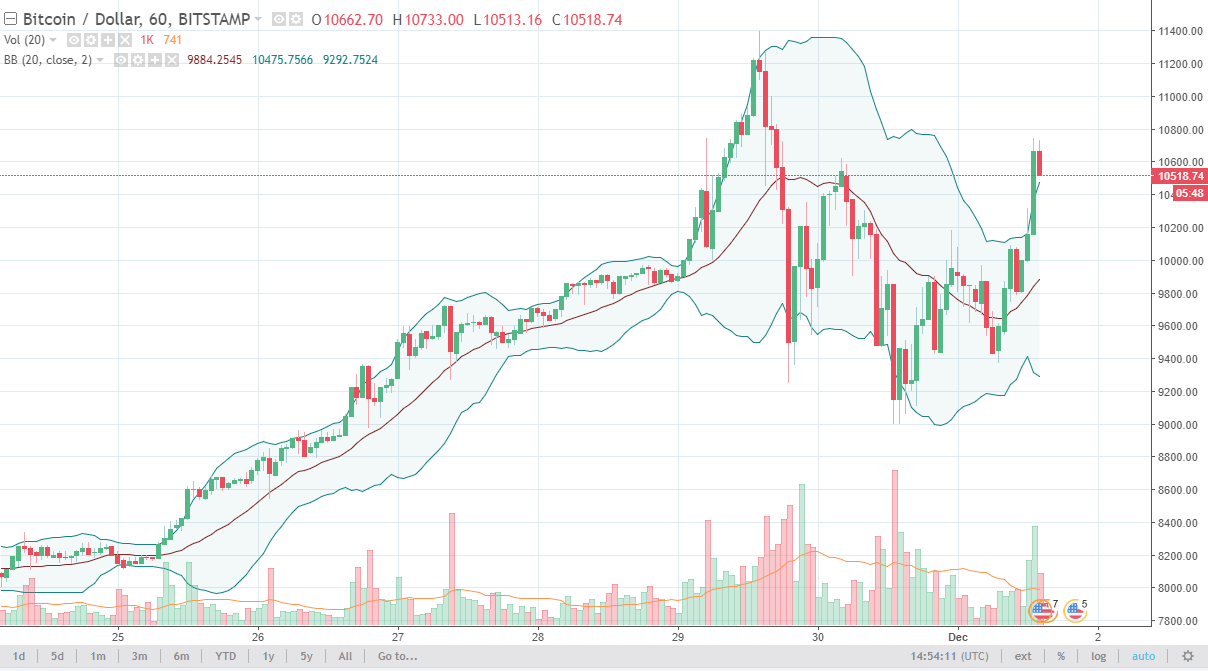 Bitcoin rallied again during the trading session on Friday, reaching towards the $10,600 level but looks to pull back a little bit in this area. However, we have made a "higher high", so I believe that this short-term pullback could be the next buying opportunity. Expect a lot of volatility, there is a lot of fear in the market, so be very cautious and add to any position slowly.
BTC/JPY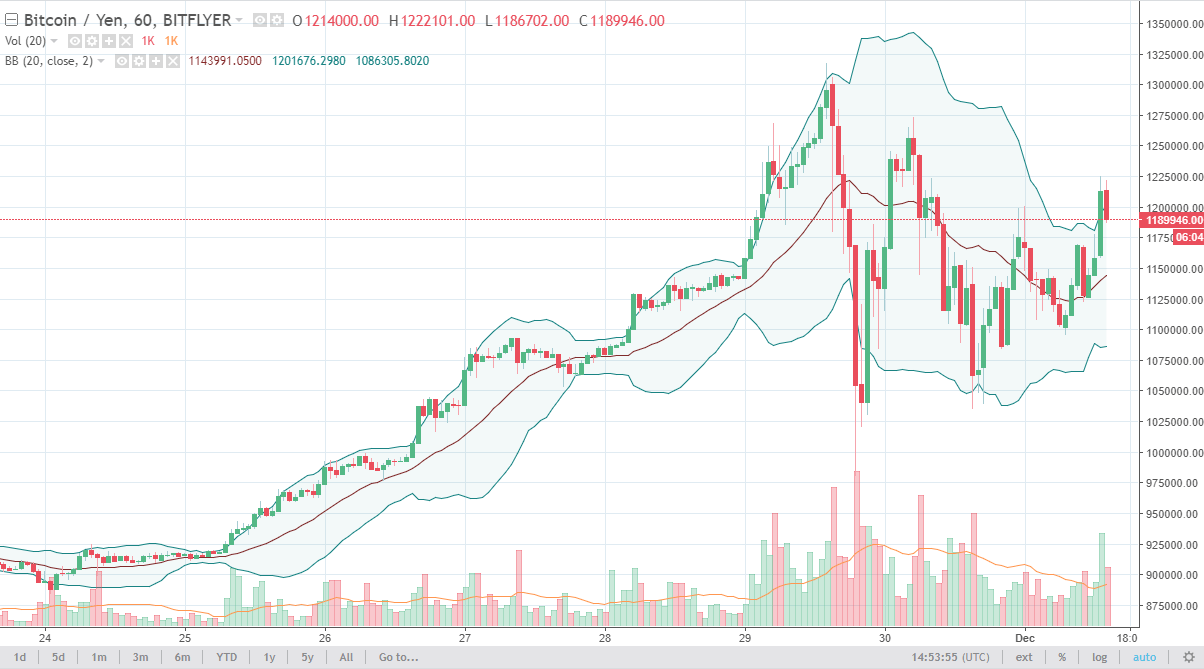 Bitcoin also made a "higher high" against the Japanese yen, clearing the ¥1.2 million level. However, we are pulling back a little bit, so you make it an opportunity to pick up some value underneath, and that gives us an opportunity to add to an already long position. However, there is also a lot of fear in this pair as well, so be cautious.
Thanks for watching, I'll see you tomorrow.