Hello and welcome to News BTC's Market Outlook November.
BTC/USD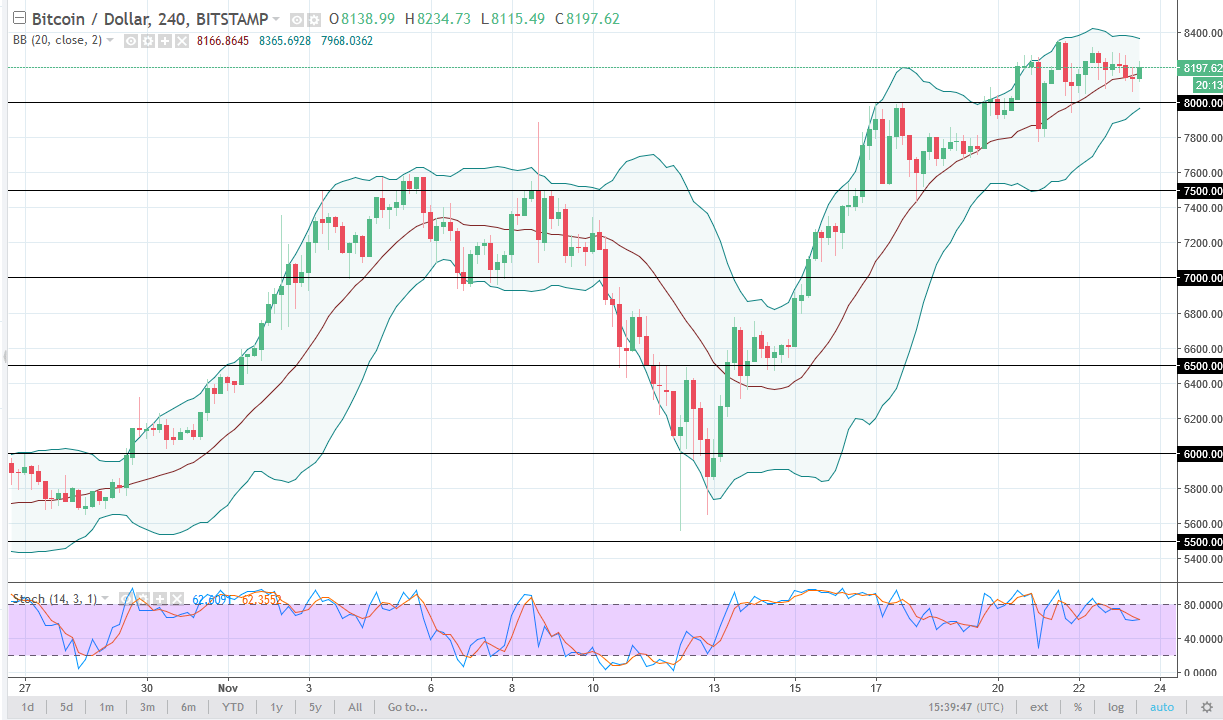 Bitcoin continues to wade just above the $8000 level, as we continue to see that area attract a lot of support. With the Thanksgiving holiday and the subsequent day after, most Americans won't be bothered trading. Because of this, we could see this market grind sideways over the next couple of sessions. Nonetheless, it looks as if the $8000 level will continue to offer support.
BTC/JPY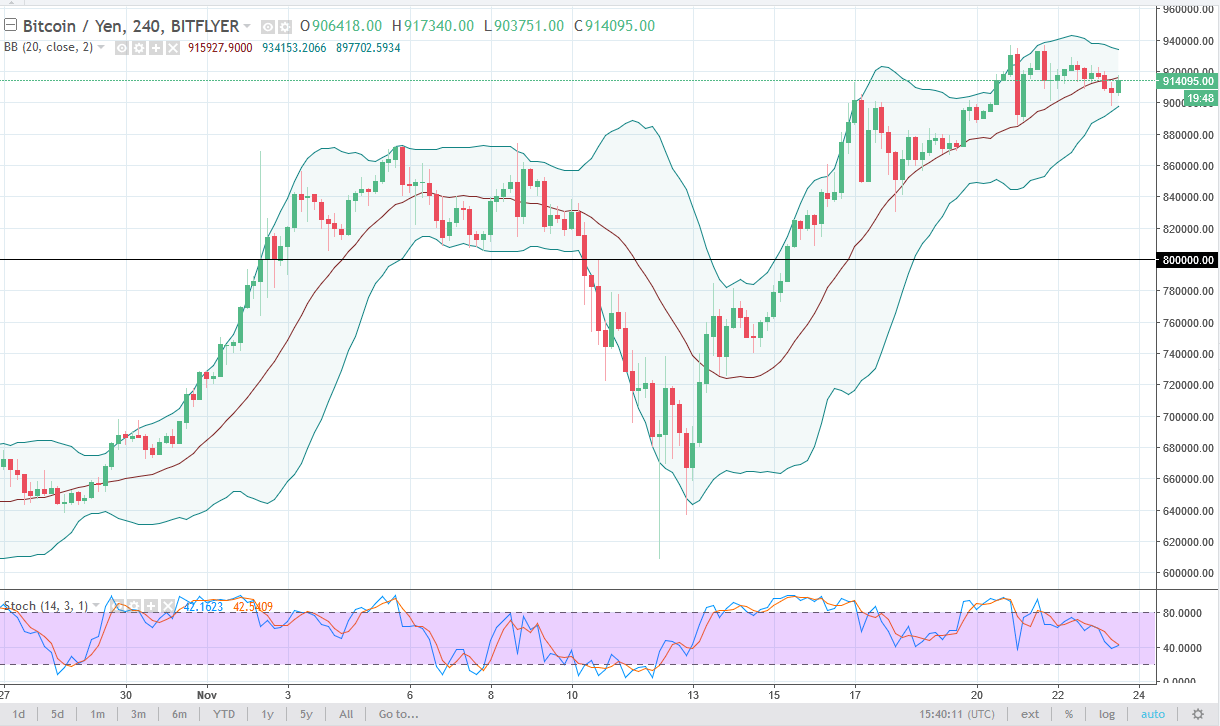 Bitcoin fell against the Japanese yen initially on Thursday, but has found enough support at the ¥900,000 level to turn around and show signs of life again. I believe that the market will continue to go higher, and that it is all but inevitable that we will go looking towards the ¥1 million level.
Thanks for watching, I will be back on Monday.