Hello and welcome to News BTC's Market Outlook November.
BTC/USD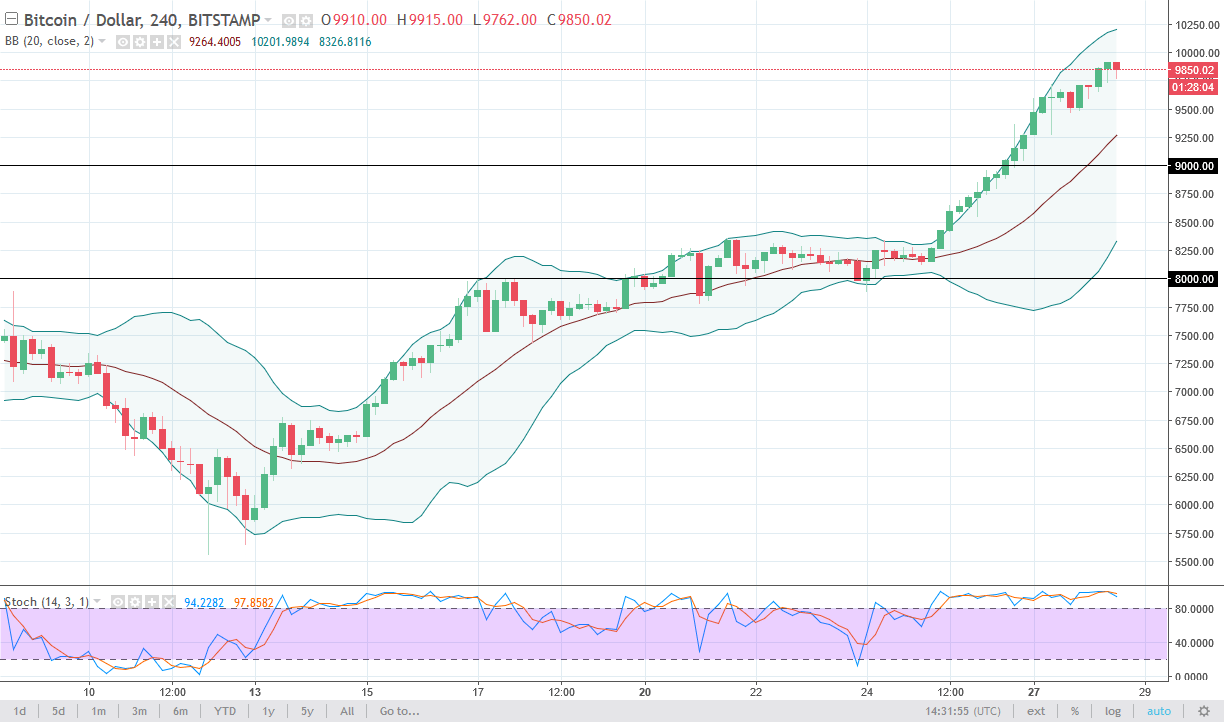 Bitcoin fell a bit after initially trying to rally on Tuesday, as we continue to meander around the $9800 level. I believe it is only a matter of time before the market tests the $10,000 level, and I suspect that almost everybody else in the market thinks this as well. The question becomes how long will it take to break above $10,000 handily? I suspect that we are about to see a lot of volatility, but short-term pullbacks should continue to offer buying opportunities, especially near the $9750 level.
BTC/JPY
Bitcoin rallied against the Japanese yen, and has already broken through the psychologically important ¥1 million level. It is because of this that Bitcoin continues to flex its muscles against the Japanese yen, and I think we will continue to see buyers come in on dips. The ¥1 million level now has become the floor in the market, and it looks likely that we will go looking towards the ¥1.16 million level next.
Thanks for watching, I'll be back tomorrow.