Hello and welcome to News BTC's Market Outlook April 25.

BTC/USD
Bitcoin fell against the US dollar on Monday, as the $1350 level has offered a significant amount of resistance. However, the $1300 level below should continue to be supportive, so waiting for some type of a supportive candle or a bounce near that area could be a viable trading strategy going forward. We're still broken out, so selling isn't much of a thought.
BTC/JPY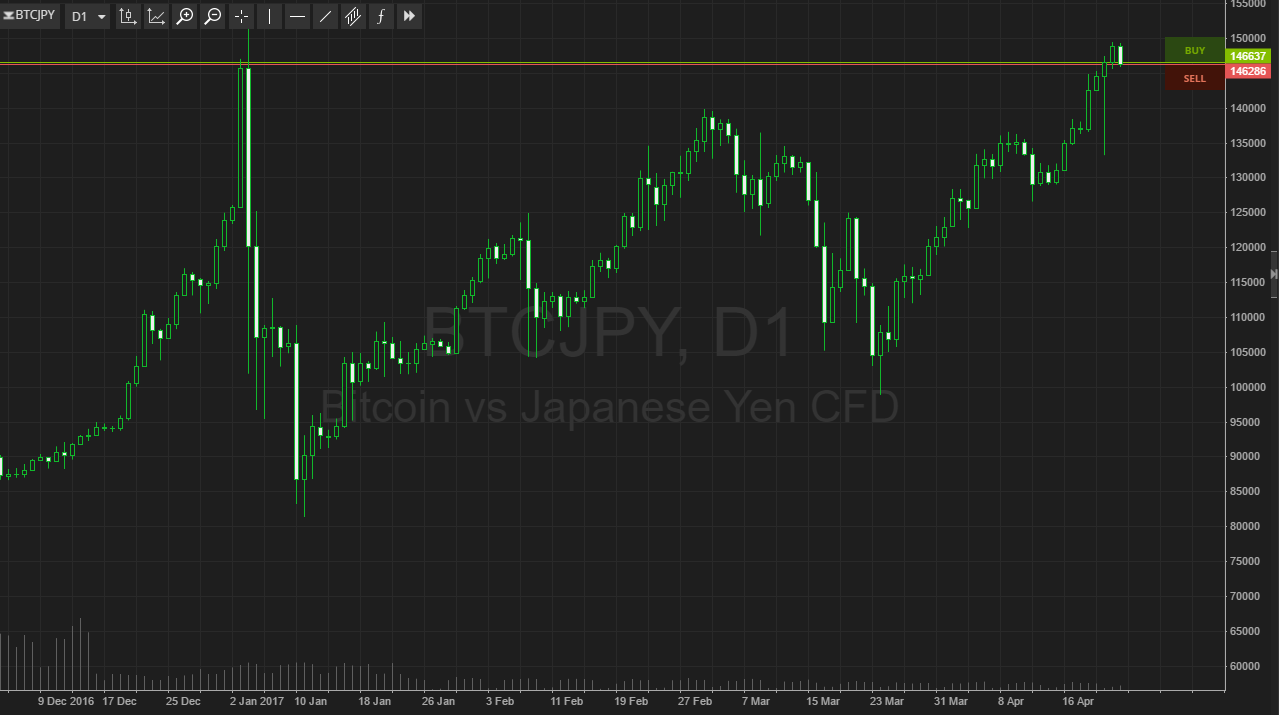 Bitcoin also fell against the Japanese yen, as the ¥150,000 level has offered resistance. However, there is still a significant amount of support near the ¥140,000 level, as well as closer to current trading levels at the ¥145,000 level. Because of this, the market needs to see some type of bounce and then the buyers will more than likely return. Based upon the Thursday hammer, it suggests that there are plenty of buyers underneath waiting to find value in the market.
Thank you for watching and see you again tomorrow.