Hello and welcome to News BTC's Market Outlook Aug 18.
BTC/USD
Bitcoin rallied during the day on Thursday, reaching towards the $4500 level. However, there is a certain amount of psychological resistance at this large, round number, so it's not surprising that we would struggle. Once we break above that figure, the market should continue to go much higher. I believe that the $4300 level underneath should offer a bit of a floor, so I look at pullbacks as buying opportunities
BTC/JPY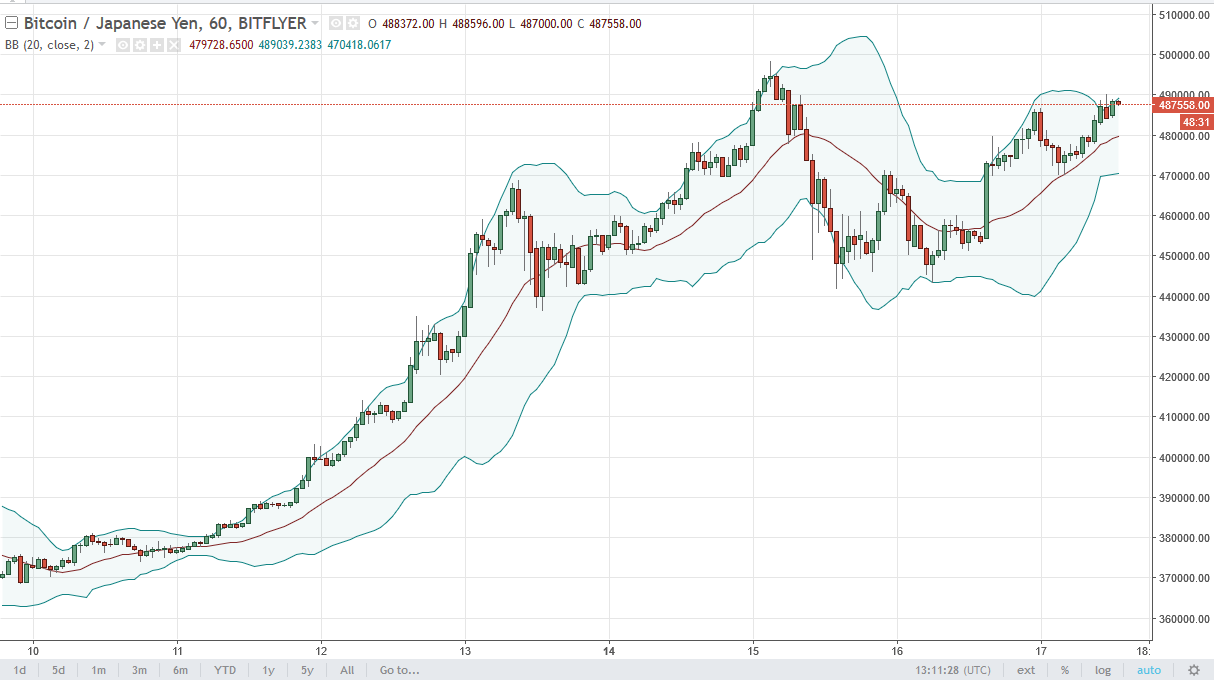 Bitcoin pulled back to the ¥470,000 level initially during the day on Thursday, but then broke towards the ¥490,000 level. I think we will eventually reach the ¥500,000 level, but I also believe that we may have to bounce back and forth on the way. Look at pullbacks as potential value. Adding slowly to your position may be the best way to go.
Thank you for watching, will see you again on Monday.