Hello and welcome to News BTC's Market Outlook Aug 30.

BTC/USD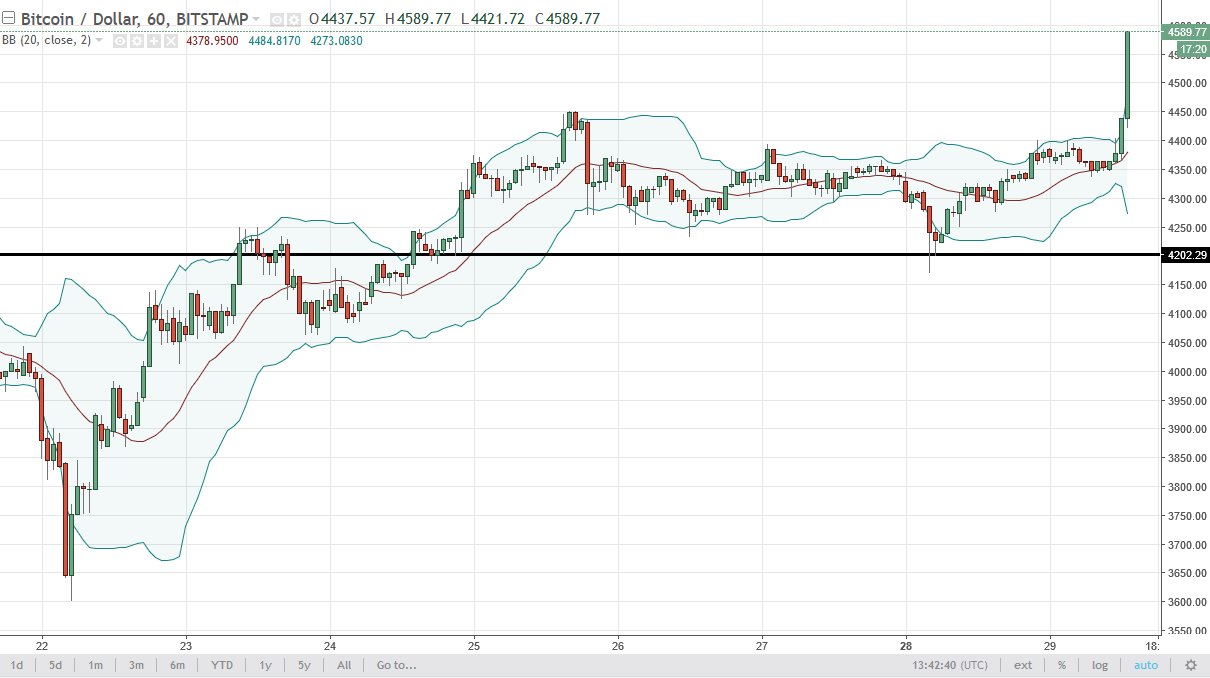 Bitcoin has exploded against the US dollar, clearing the $4500 level in one fell swoop. By doing so, it looks as if Bitcoin will continue to be very bullish, and dips continue to offer buying opportunities. The market should now start to find the 4400 level as the floor, as opposed to the 4200 level previously.
BTC/JPY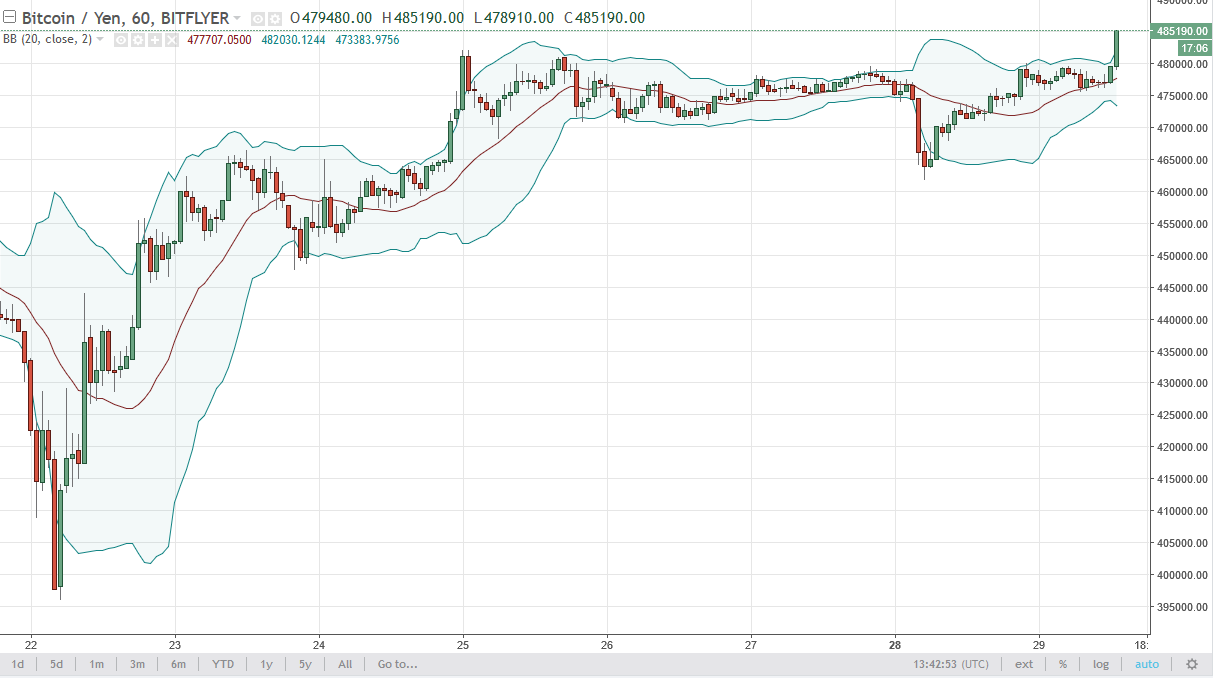 Bitcoin has also rallied against the Japanese yen, breaking above the ¥485,000 level. The market seems almost certain to reach towards the ¥500,000 level, and as a result the buyers have come back into the market full force. Given enough time, it's likely that we will see a break above that level and a continuation of the strength going forward.
Thanks for watching, I'll see you again tomorrow.