Hello and welcome to News BTC's Market Outlook July 11.
BTC/USD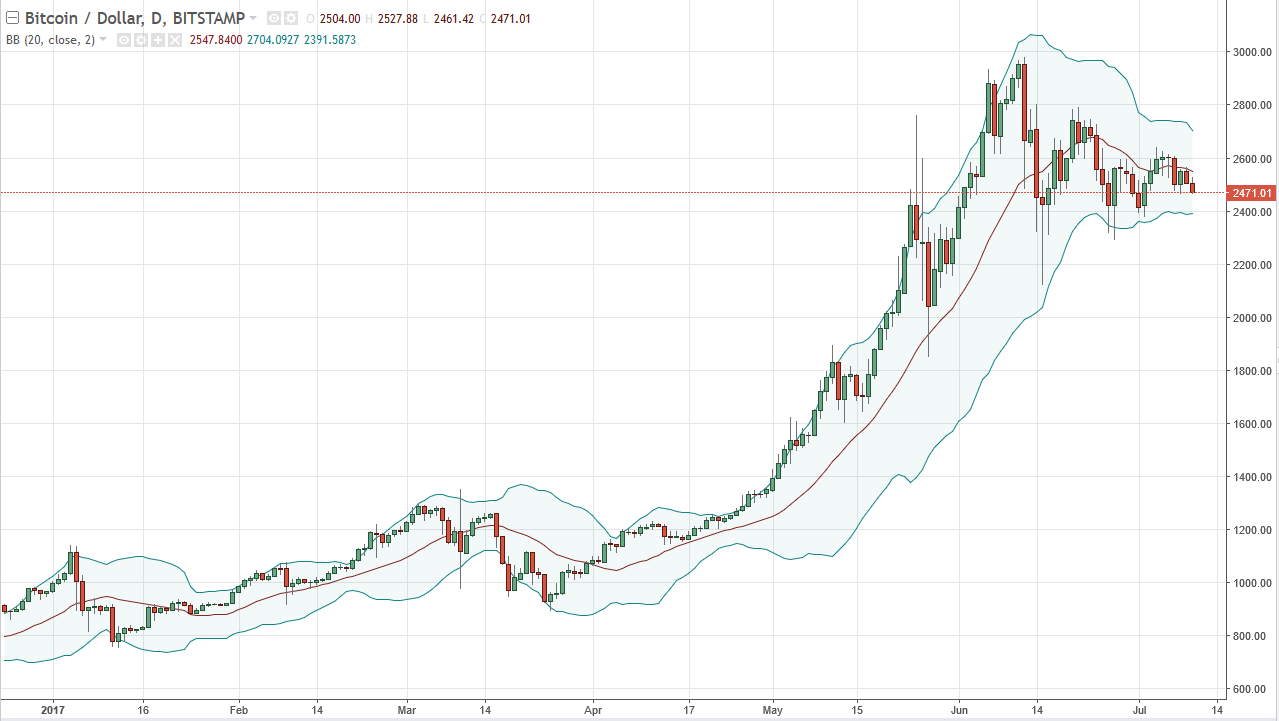 Bitcoin fell a bit during the Monday session, in rather quiet trading. It appears that the $2400 level continues to offer support, but we are starting to form an descending triangle, which is a bearish signal. It's likely that we may try to break down below the $2400 level, and go looking for lower levels. If that's the case, I suspect that the next major support level is $2200, followed by $2000.
BTC/JPY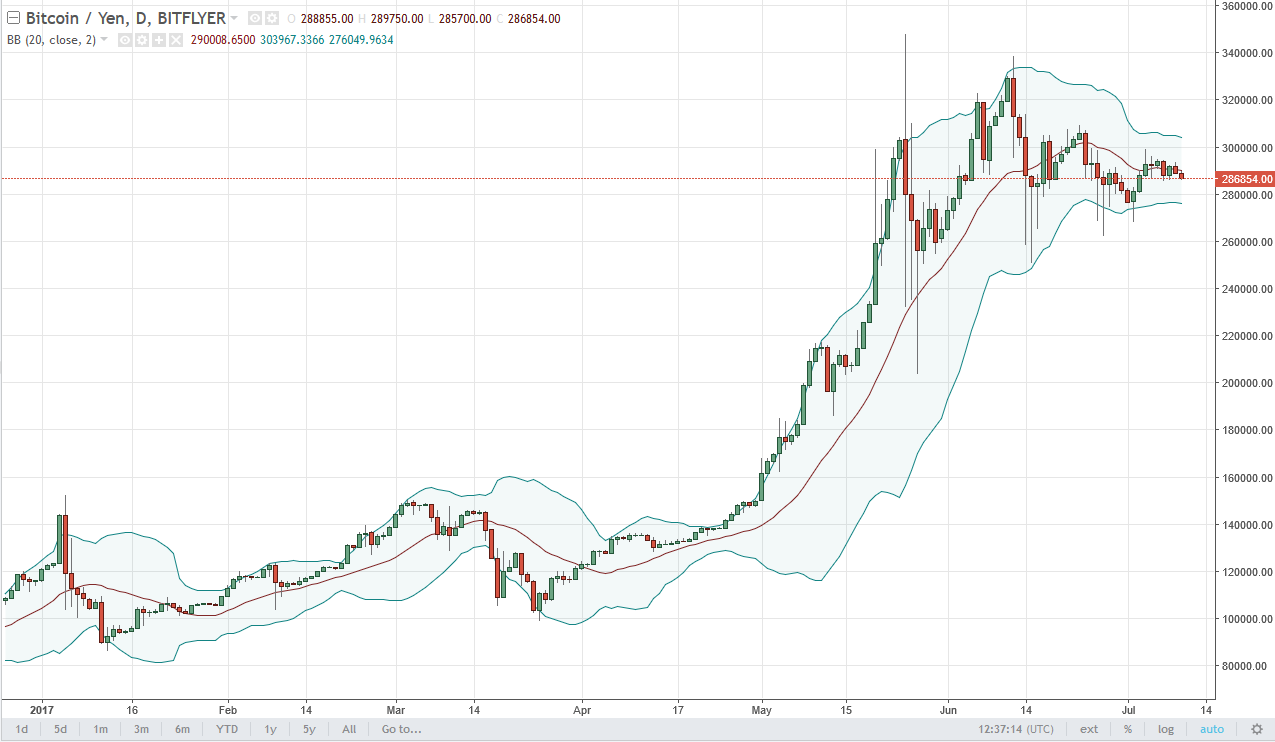 Bitcoin also fell against the Japanese yen as you would expect, and it now looks like we are going to go looking towards the ¥280,000 level for buyers. If the market breaks below there, I believe that we will then go to the ¥260,000 level. The ¥300,000 level just above continues to offer significant resistance.
Thanks for watching, we'll see you again tomorrow.