Hello and welcome to News BTC's Market Outlook July 14.
BTC/USD
The Bitcoin market against the US dollar rallied slightly during the day on Thursday, but we continue to find resistance above the 2400 level. If we do continue higher, the market will go to 2600 given enough time, but currently it looks as if we are going to struggle and perhaps pull back to find support underneath, especially near the 2250 level.
BTC/JPY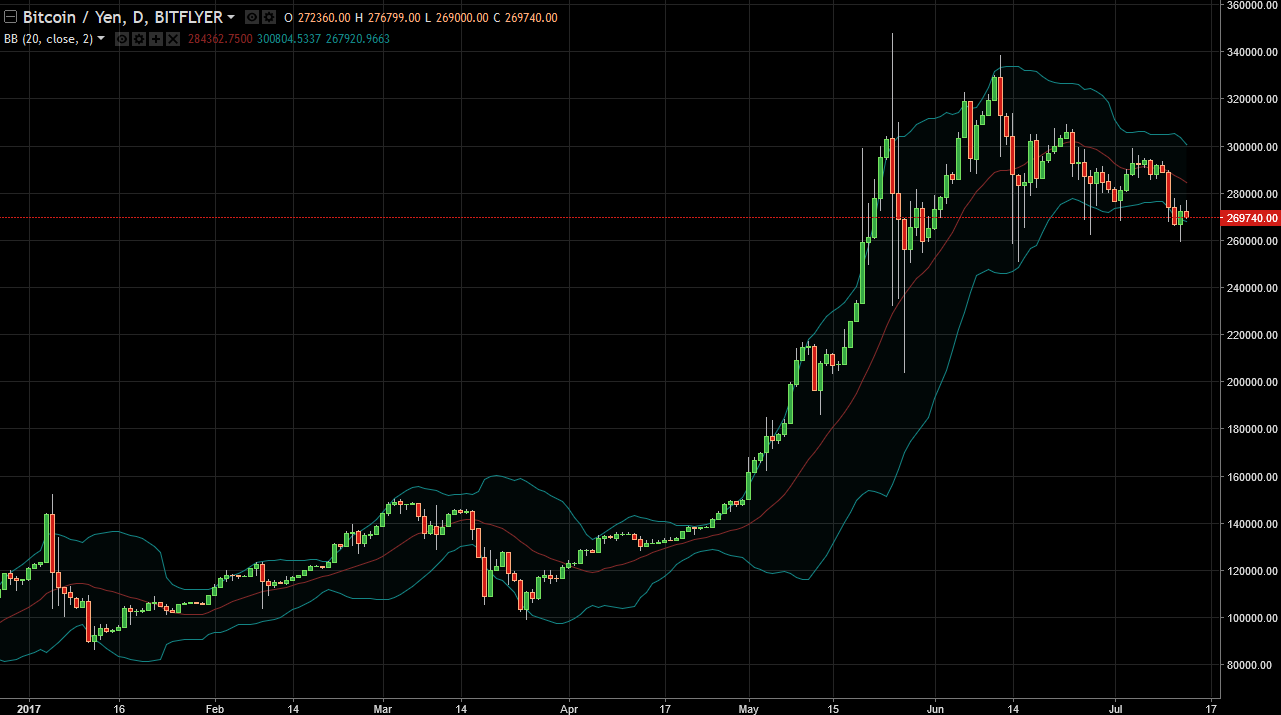 Bitcoin rallied during the day on Thursday, but found enough resistance just below the ¥280,000 level to turn around. Ultimately, the market is likely looking to pull back and find more support, which I think can be found at the ¥260,000 level. If we break down below there, the market should then go down to the ¥240,000 level. Currently, looks as if the market is trying to build up momentum to finally resume the uptrend. However, I think we may have to wait a while before that happens.
Thanks for watching, I'll see you again tomorrow.