Hello and welcome to News BTC's Market Outlook July 17.
BTC/USD
Bitcoin fell slightly on Friday, as we are testing the 2300 level currently. As things stand right now, I believe that we are finding quite a bit of support in the neighborhood of $2200 underneath, but do not have the momentum to go higher. I believe that this market has been overbought for some time, so this gentle pullback and malaise makes quite a bit of sense. With this, I believe that the buyers are slowly starting to return, but it may be several days before we see a pickup in momentum.
BTC/JPY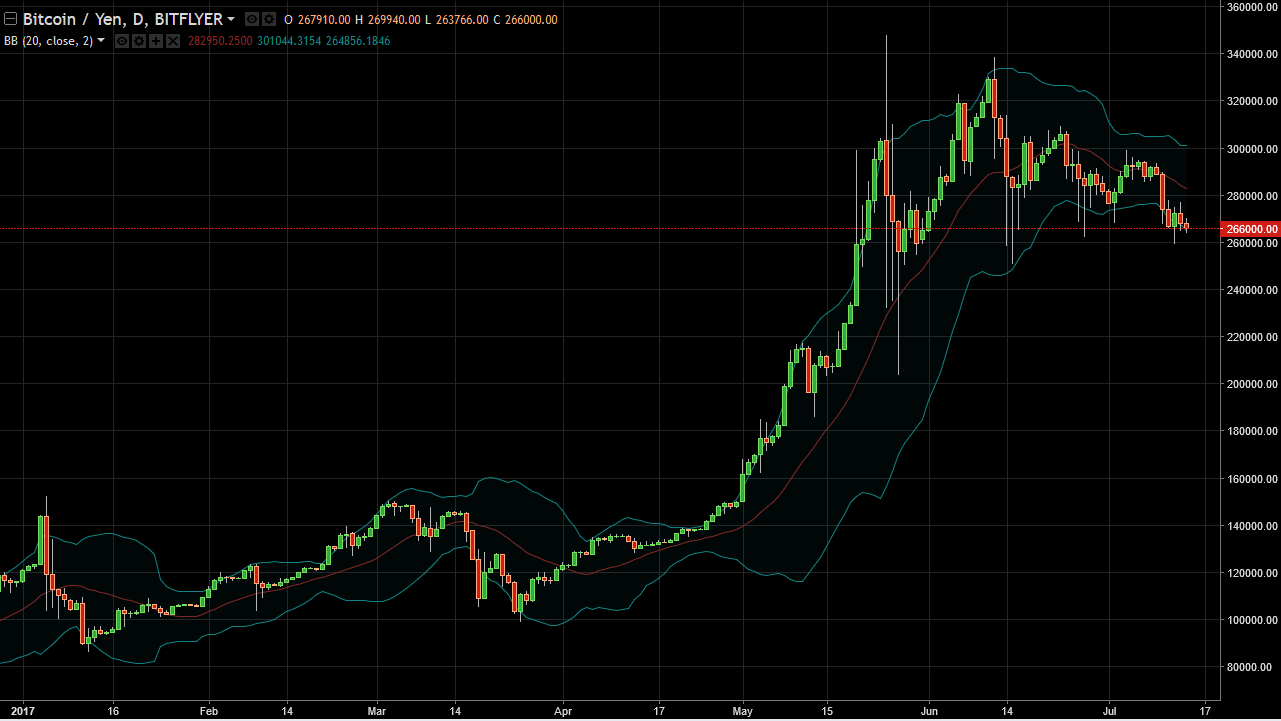 Bitcoin fell slightly against the Japanese yen as well, finding support near the ¥260,000 level. The market looks ready to bounce, but it may take a few days to pick up the momentum necessary. I believe that the ¥260,000 level will continue to act as support over the next couple of sessions.
Thanks for watching, we'll see you again tomorrow.