Hello and welcome to News BTC's Market Outlook July 20.
BTC/USD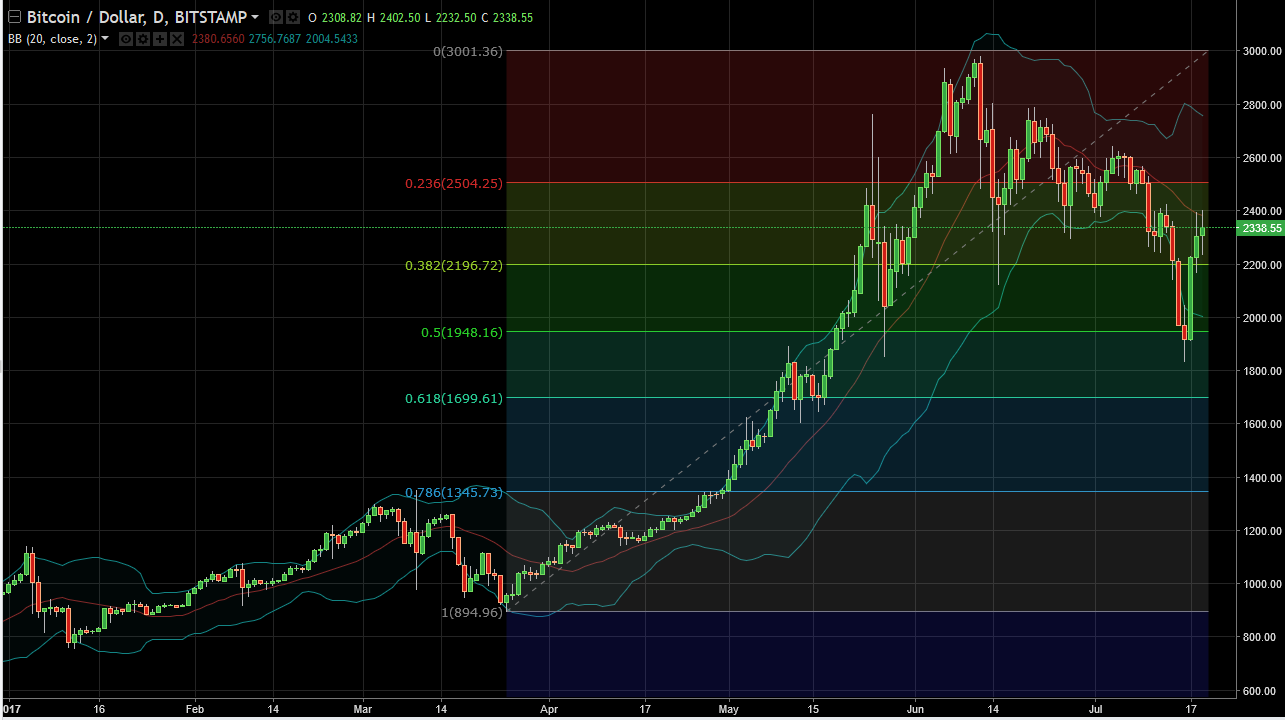 Bitcoin went back and forth during the session on Wednesday in early trading, showing that we are in fact running into a bit of trouble at the 2400 level. It's likely that we see a short-term pullback, but I would suspect that there is massive support at not only the 2200 level, but also the 2000 level after that. Alternately, a break above 2400 sends buyers back into the market and aiming for 2600.
BTC/JPY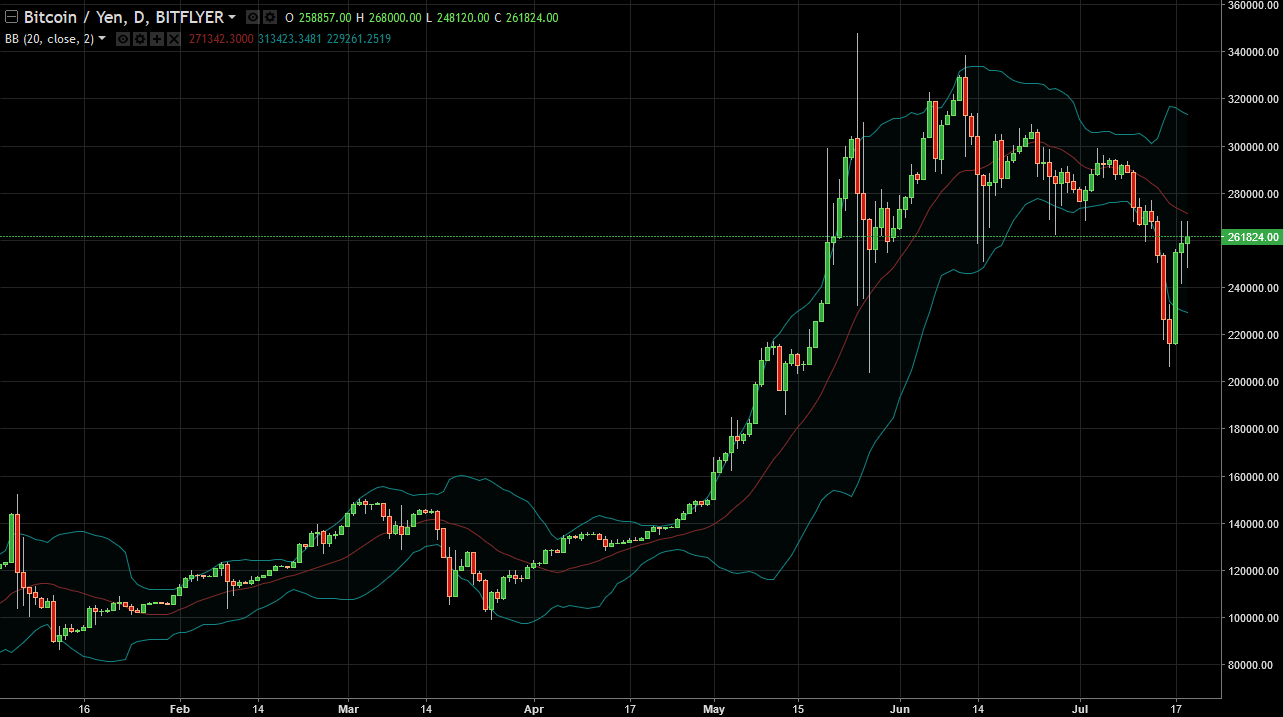 Bitcoin did very much the same type of thing against the Japanese yen, and it now looks as if the ¥270,000 level is going to offer significant resistance below, at the ¥250,000 level we have support. It's likely we get a bit of a sideways grind, perhaps even a slight pullback from here. If we do break above the ¥270,000 level, the market is probably going to try to grind towards ¥300,000.
Thanks for watching, we'll see you again tomorrow.