Hello and welcome to News BTC's Market Outlook July 21.
BTC/USD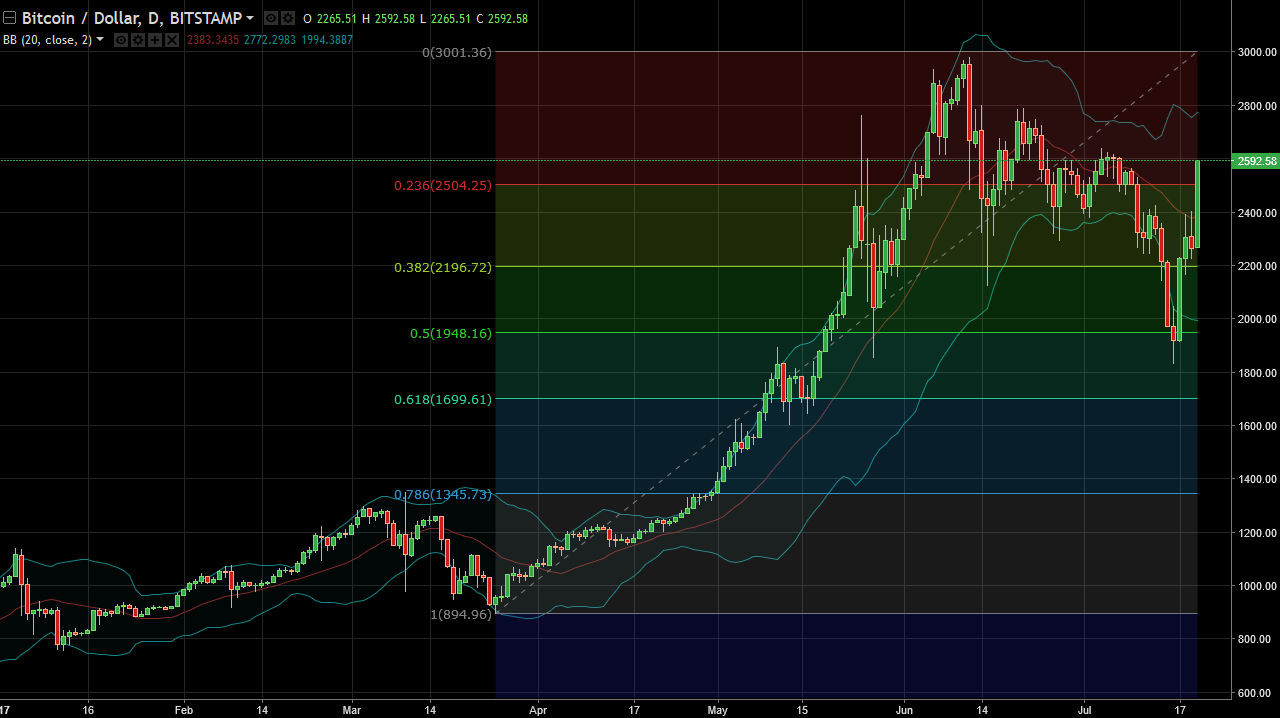 Bitcoin rallied against the US dollar, slicing through the vital $2400 level. As I predicted yesterday, the $2600 level would be targeted. That's where we find ourselves during recording, and I believe that if the market can continue higher, the next target will be 2800. Until then, I remain very bullish of this market on short-term pullbacks as they should represent value.
BTC/JPY
Bitcoin has reached the ¥280,000 level, and now looks set to challenge the ¥300,000 level. Because of this, I am waiting to see either an extension of the rally be on the daily range, or perhaps a pull back towards the ¥260,000 handle where I expect to see more buying pressure. Ultimately, I believe that we are going to continue to see Bitcoin rally.
Thanks for watching, I'll see you again Monday.