Hello and welcome to News BTC's Market Outlook June 13.
BTC/USD
Bitcoin initially trying to continue the rally on Monday against the US dollar, but sold off quite drastically, losing over 6% at one point during the session. Although this is obviously a very bullish market, I would now start to suggest caution be use, because quite frankly this is also a bubble. Shorting is all but impossible, but the $3000 barrier must be broken to continue what has been an extraordinary run higher.
BTC/JPY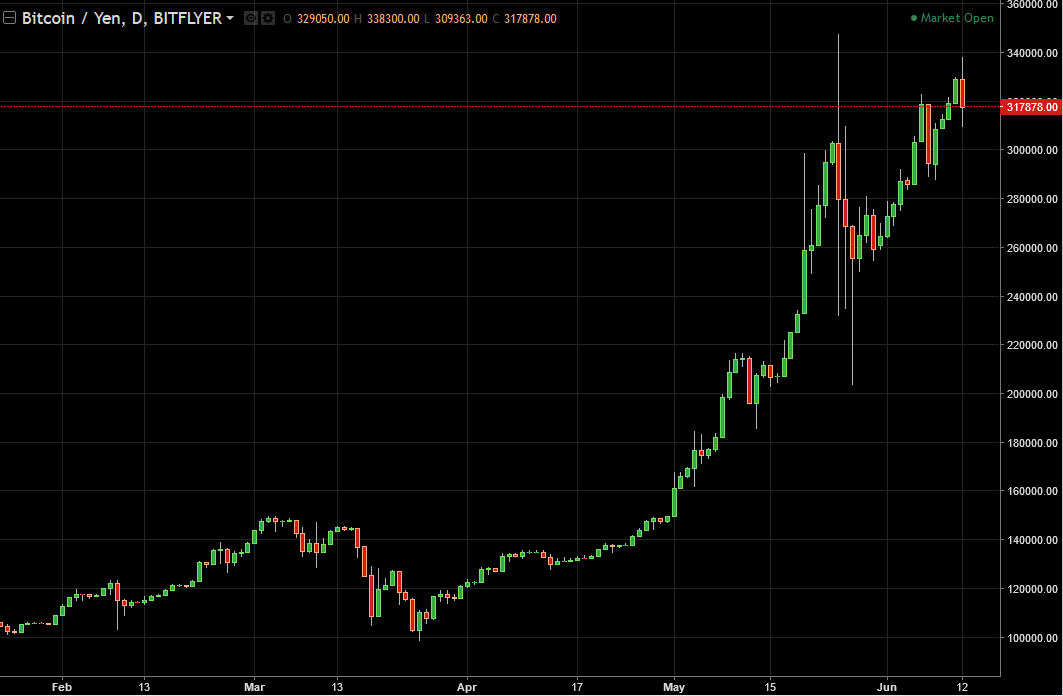 Bitcoin also tried to rally against the Japanese yen, but found the ¥340,000 level to be far too resistive to continue going higher. We ended up breaking down from there, but there is a bit more support in this market than against the US dollar. The ¥300,000 level seems to be rather supportive, so as long as we can stay above there, I'm a bit more comfortable buying this market going forward.
Thanks for watching and I'll see you again tomorrow.