Hello and welcome to News BTC's Market Outlook June 14.
BTC/USD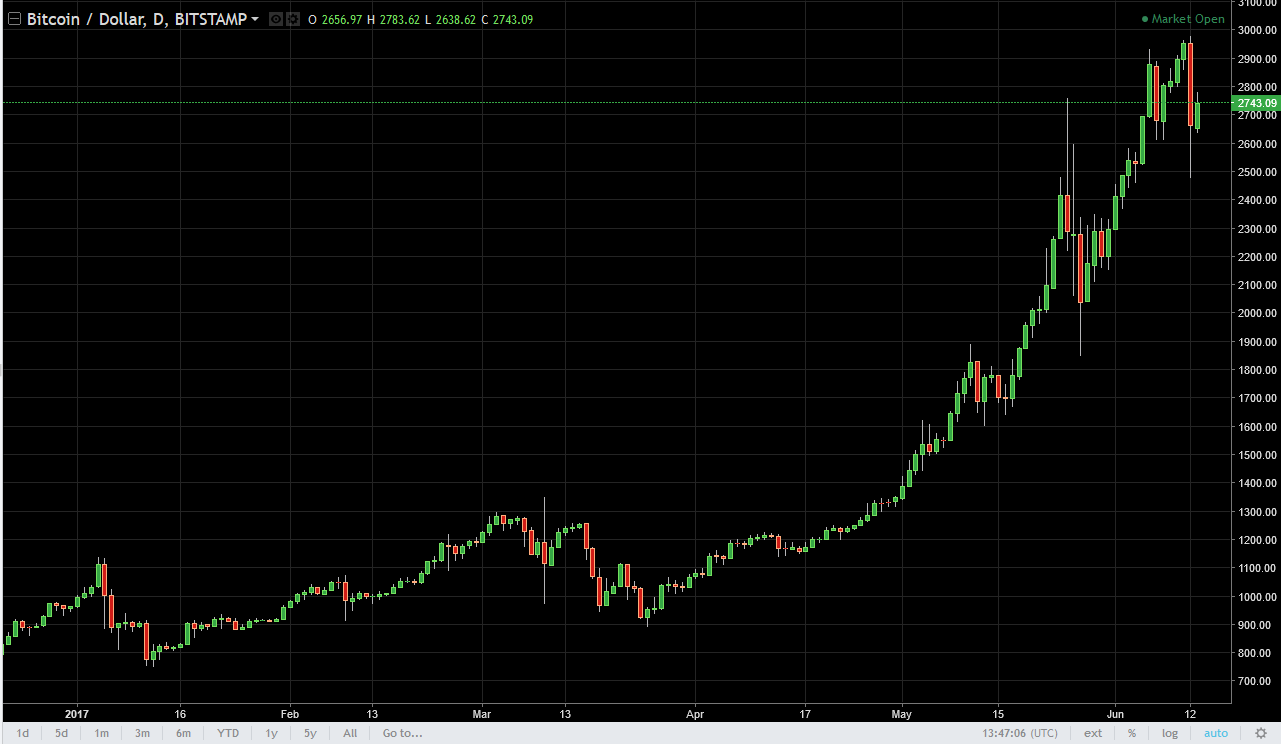 Bitcoin rallied a bit during the day on Tuesday, as we continue to see volatility in the market. The market has been grinding its way to the upside for some time, and it looks as if we may go looking for the $3000 level above. I believe the pullbacks do offer value, but ultimately, we are in a massive bubble. I would advise extreme caution going forward, but a break above the $3000 level would send this market much higher.
BTC/JPY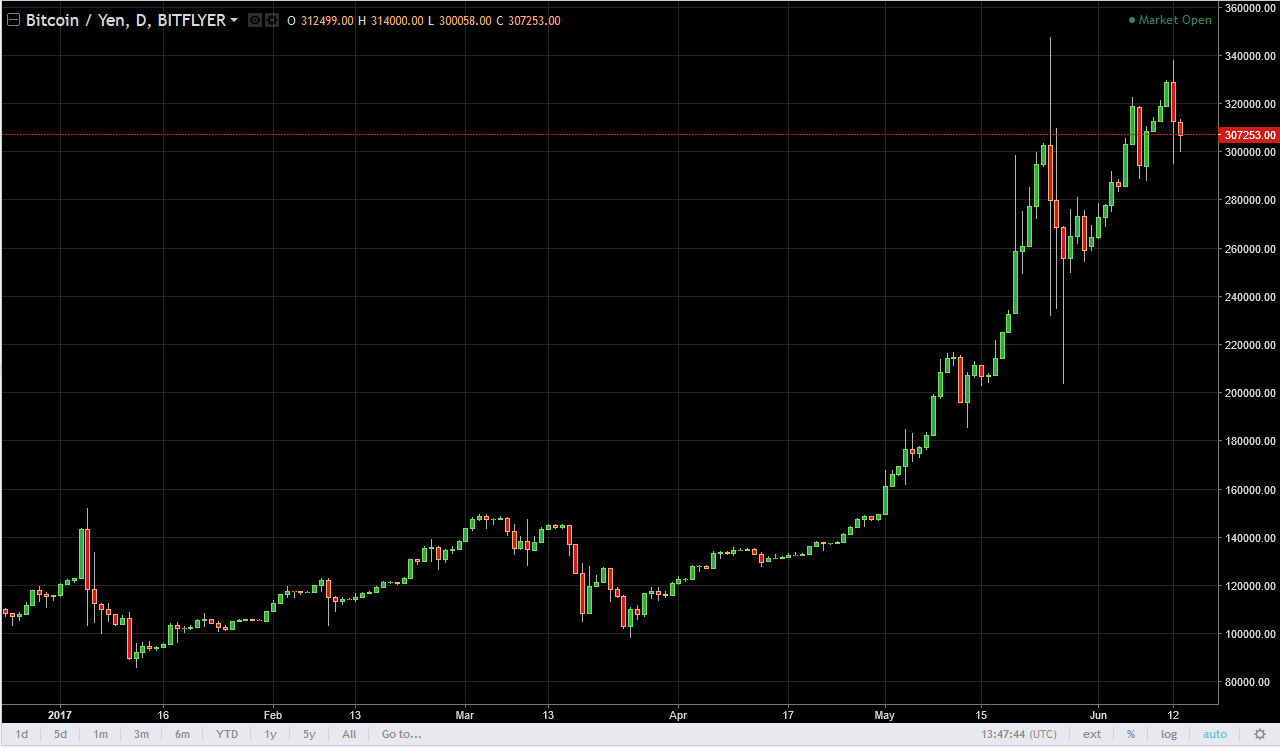 Bitcoin fell slightly during the day on Tuesday, but found enough support at the ¥300,000 level to turn things around and form a bit of a hammer. This is a good sign, and it suggests that the market is going to continue to go higher, reaching towards the ¥340,000 level. Pullbacks look valuable, as it offers value going forward. A break above the ¥350,000 level sends this market to the upside, going much higher over the longer term.
Thank you for watching and see you again tomorrow.