Hello and welcome to News BTC's Market Outlook June 19.
BTC/USD
Bitcoin initially fell against the US dollar, but did recover slightly during the day on Friday. The $2400 level is starting to offer a little bit of support, as there is a lot of order flow just below. Currently though, I think you need to see a couple of days of stability to start buying Bitcoin. Ultimately, it is probably best to wait until after the Monday close.
BTC/JPY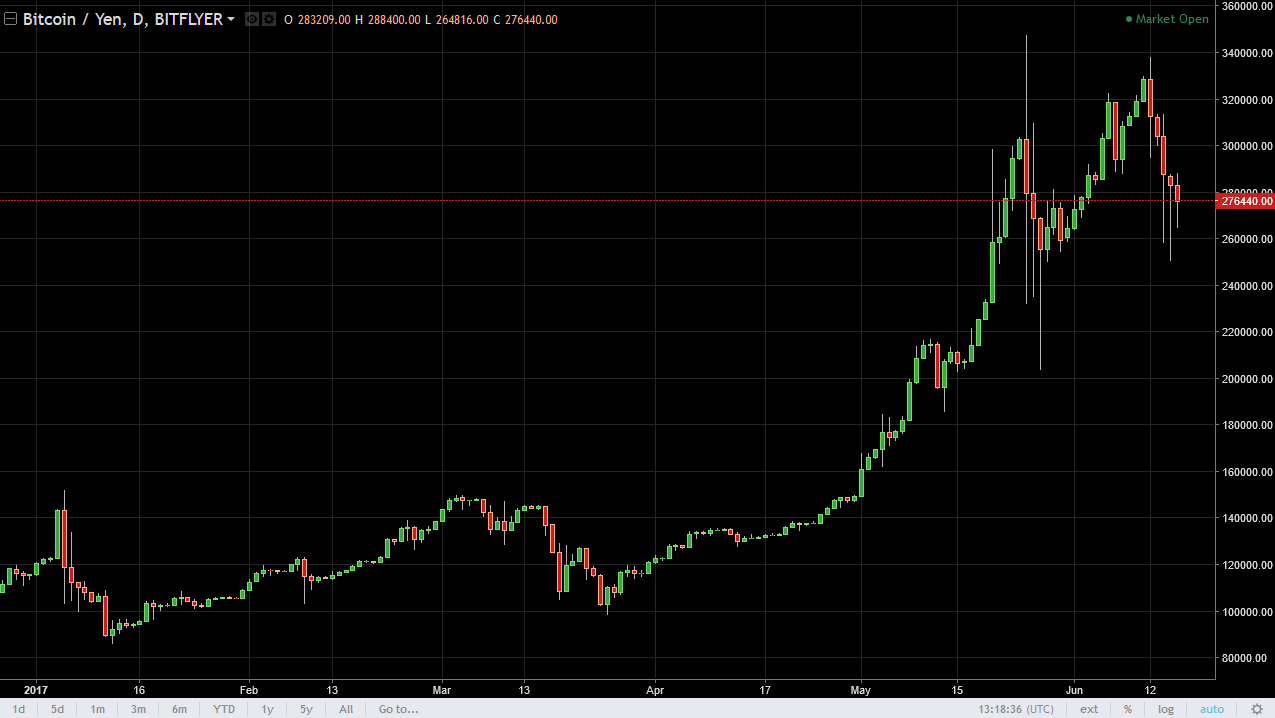 Bitcoin also fell against the Japanese yen, but also found a bit of support. The ¥260,000 level just below is supported, and I think we are starting to see buyers jump back into the market. A break above the top of the candle for the previous session on Thursday would be reason enough to start going long and aiming for the ¥330,000 level. Having said that, we could drift down to the ¥240,000 level.
Thank you for watching I will see you again tomorrow.