Hello and welcome to News BTC's Market Outlook June 23.
BTC/USD
The Bitcoin market initially fell against the US dollar, reaching the $2600 level. However, there was enough support there to turn things around and show signs of life. Because of this, the market looks like it is ready to turn around and go reaching towards the $2800 level, and a break above there would send the market even higher, perhaps reaching towards the $3000 level.
BTC/JPY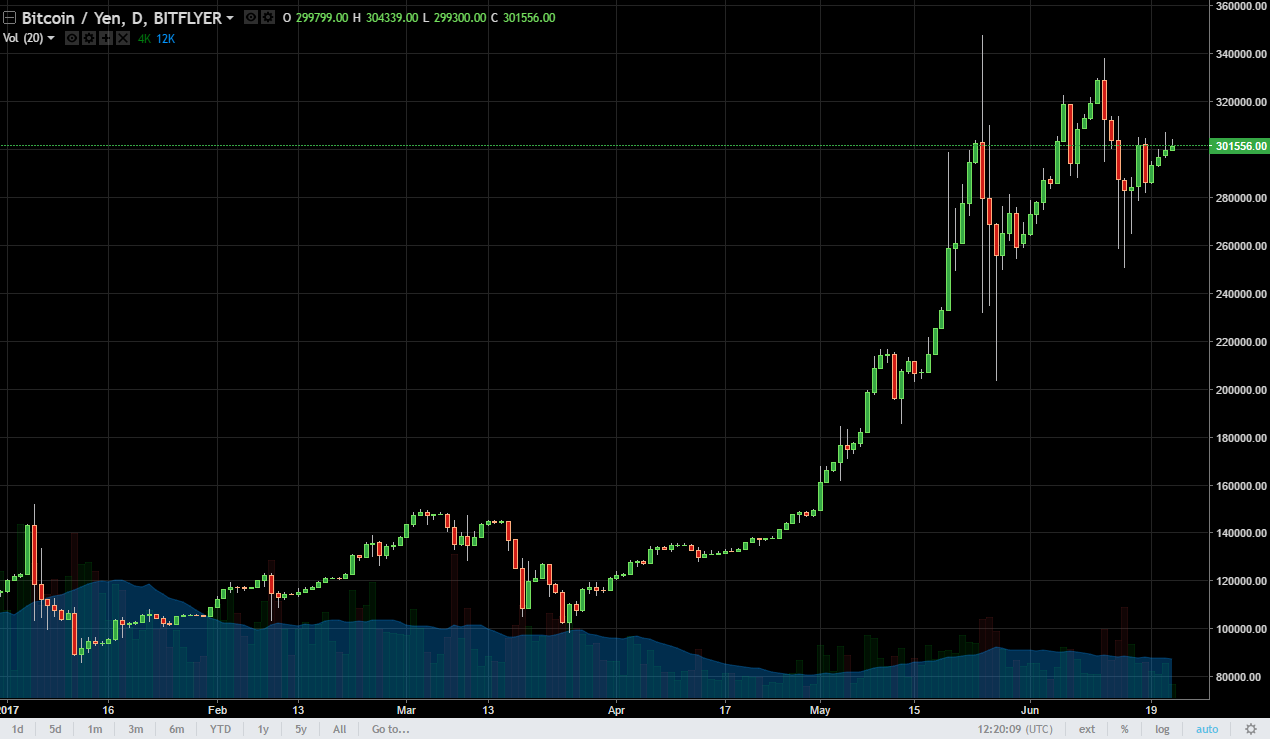 Bitcoin had a slightly positive session against the Japanese yen, but continues to struggle near the ¥305,000 level. Because of this, it looks like we may need to pull back a bit to build up enough momentum to go higher. If we can break above the highs from the Wednesday session, the market could go as high as ¥320,000 rather quickly.
Thanks for watching, we'll see you again tomorrow.