Hello and welcome to News BTC's Market Outlook May 16.
BTC/USD
Bitcoin initially fell against the US dollar on Monday but found the $1700 level to be supportive enough to turn things around. Because of this, I believe that we are still in an area of consolidation, trying to pick up momentum to break out to the upside. Pullbacks continue to be value going forward. I see significant support at the $1500 level below as well.
BTC/JPY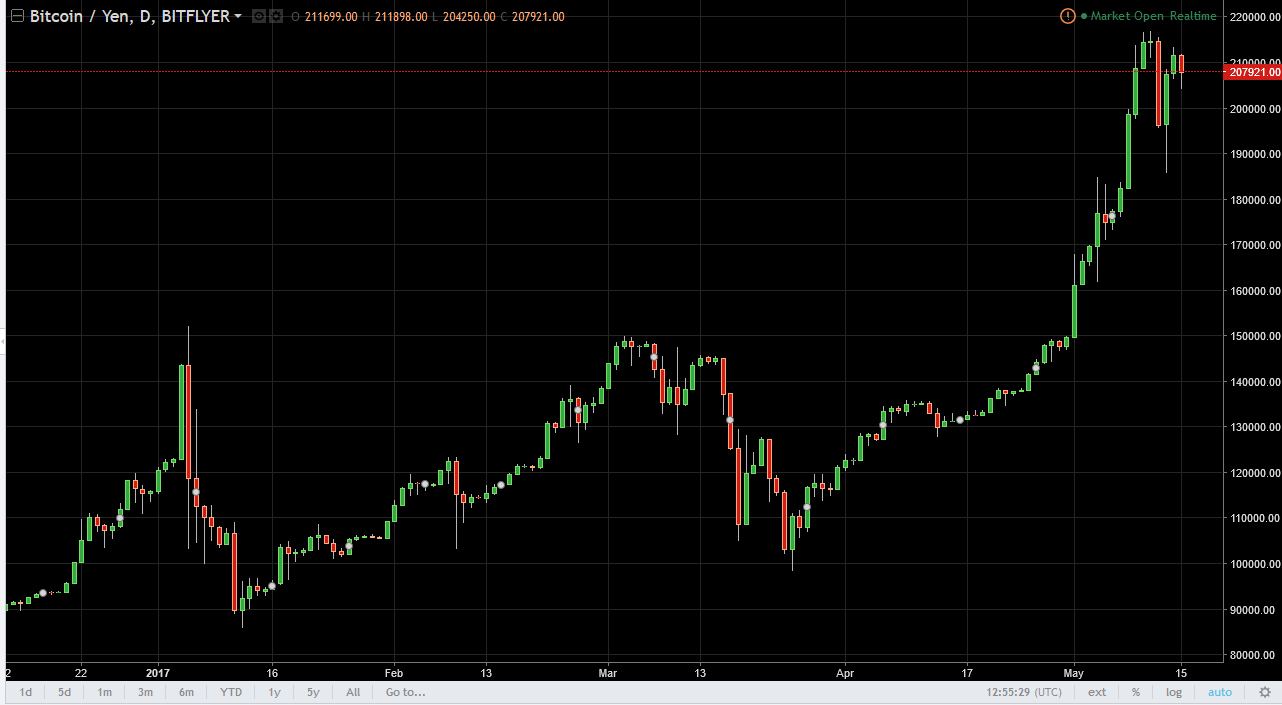 The coin initially fell during the session on Friday against the Japanese yen as well, but the market is clearly in an uptrend. Value hunters entered the market and started buying again, as we continue to hover near the ¥210,000 level. I believe that there is a significant floor in this market near the ¥180,000 level, and therefore pullbacks continue to be value.
Thank you for watching and see you again tomorrow.