Hello and welcome to News BTC's Market Outlook November.

BTC/USD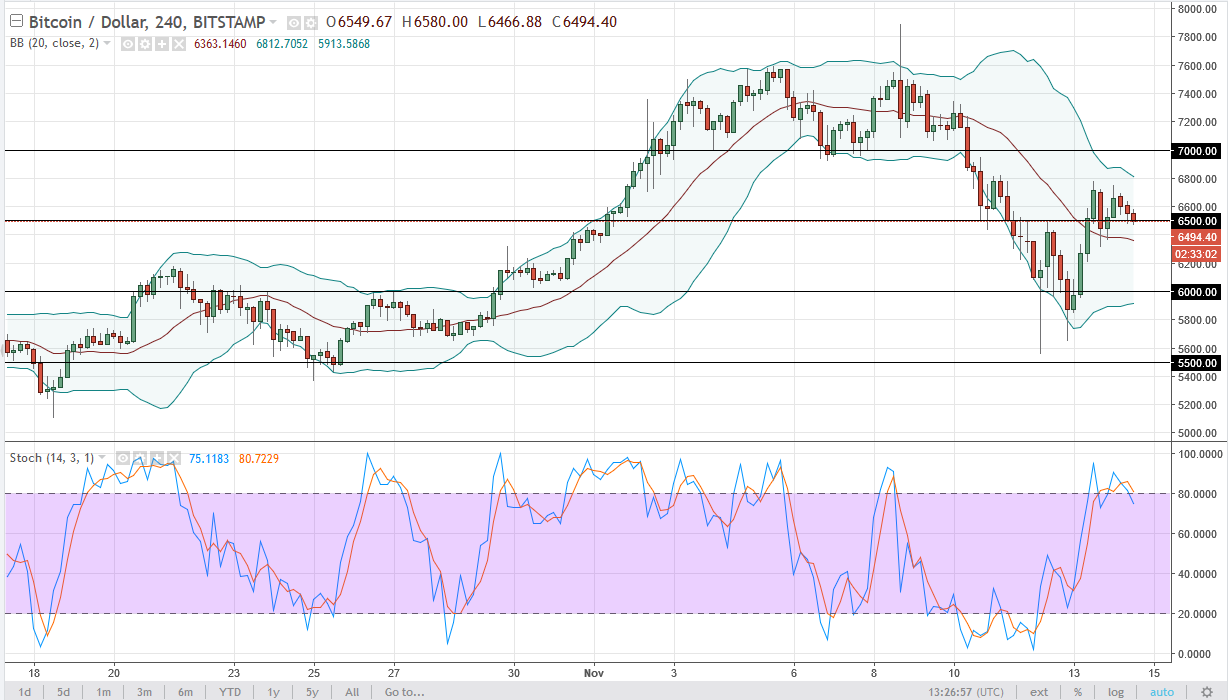 Bitcoin has been relatively quiet during the Tuesday session, as we continue to hover just above the 6500 level. The market looks likely to find a bit of support in this area, but with the stochastic oscillator crossing at the 80 level, I am a bit hesitant in the short term. I need to see a break above the 6800 level to start buying, which at that point I think 7000 becomes the next resistance barrier. Otherwise, a pullback from here should have people interested again near the 6200 level.
BTC/JPY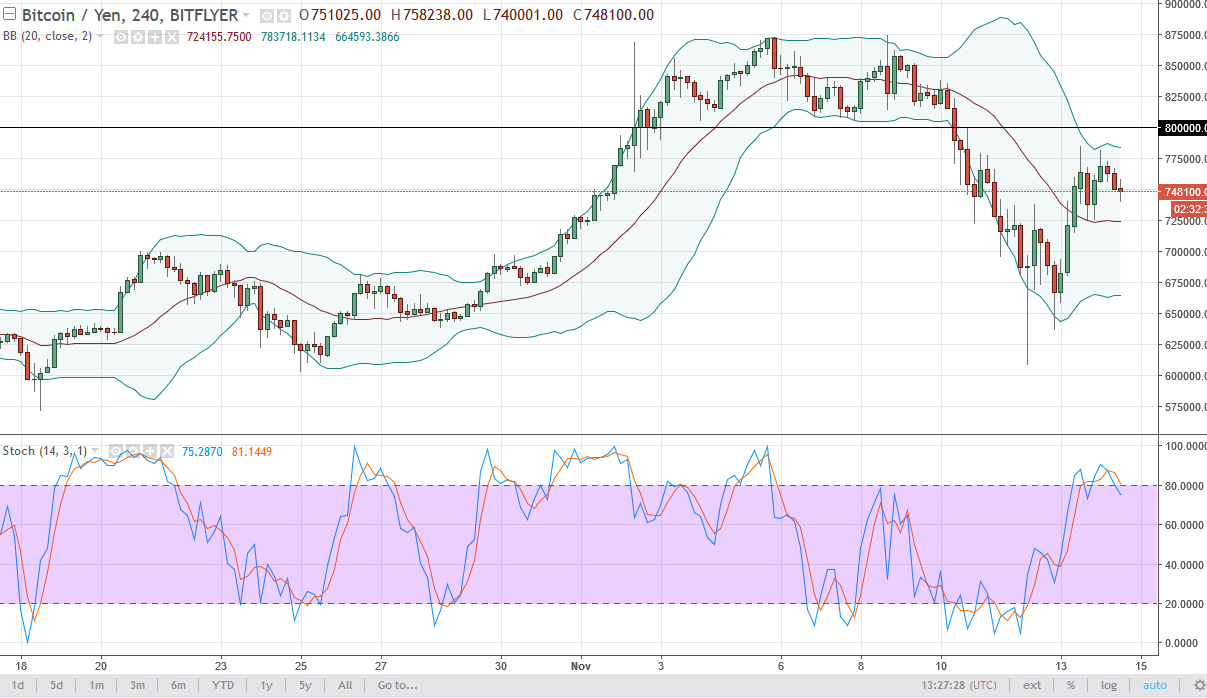 Bitcoin also rolled over a little bit against the Japanese yen, as we are oversold in the stochastic oscillator also. I think that ¥700,000 makes more sense for the buyers to return, as we are trying to build up a bit of confidence. ¥725,000 is also an area where we could find buyers, so any type of bounce in that region could be an opportunity to go long as well.
Thanks for watching, I'll be back tomorrow.