Hello and welcome to News BTC's Market Outlook November.
BTC/USD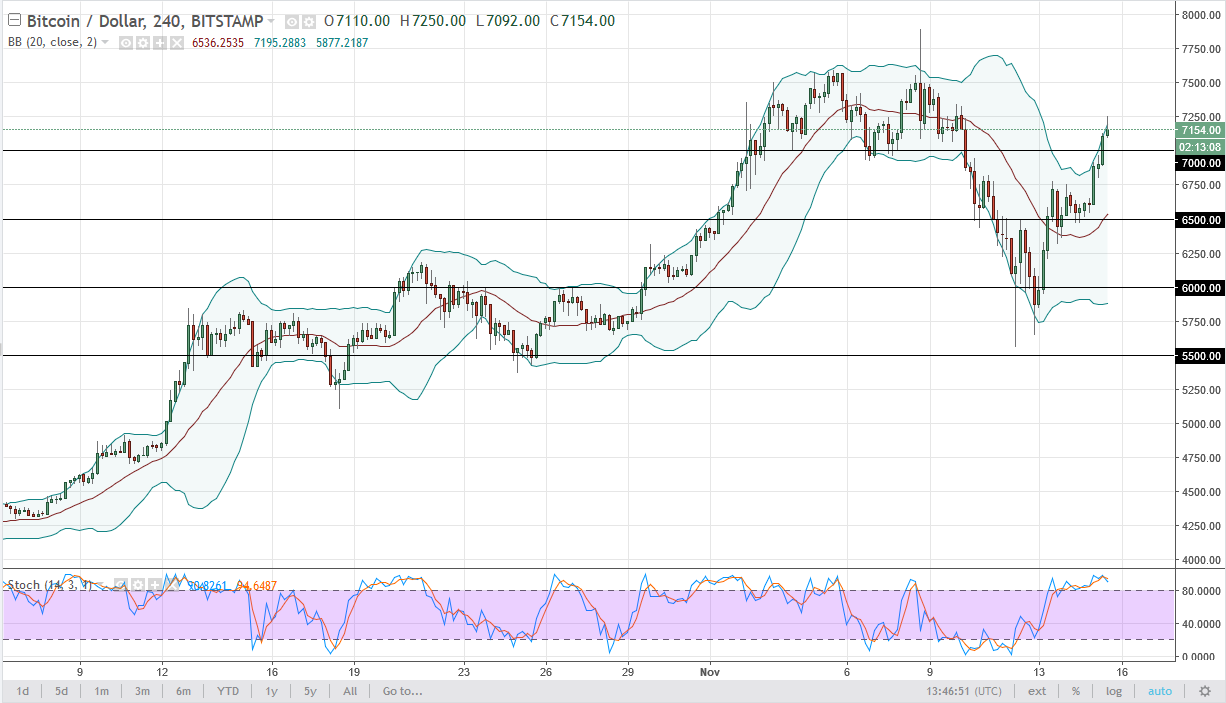 Bitcoin exploded to the upside yet again on Wednesday, slicing through the $7000 level. However, there is a lot of noise extending to the $7600 level, and it does look like we are getting a bit overbought on the 4-hour chart. With the stochastics crossing in the overbought zone, I suspect that it's only a matter of time before we do pull back. I look at these pullbacks as buying opportunities, and believe that the $6500 level will offer a bit of a "floor" below.
BTC/JPY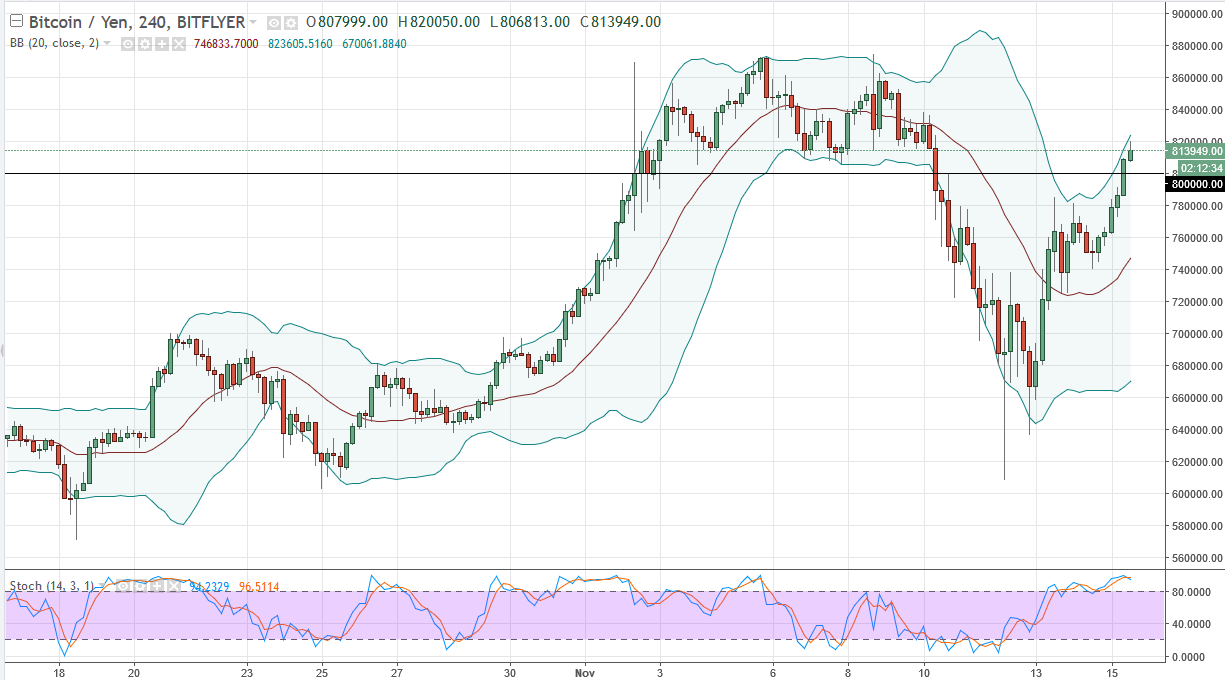 Bitcoin rallied against the Japanese yen as well, breaking above the ¥800,000 level. We do look a little stretch now here as well, and I see that we are trying to form a shooting star on the 4-hour chart. Because of this, we will probably get a pullback, but I would anticipate that there should be plenty of buyers below, especially near the ¥775,000 level.
Thanks for watching, I'll be back tomorrow.