BTC/USD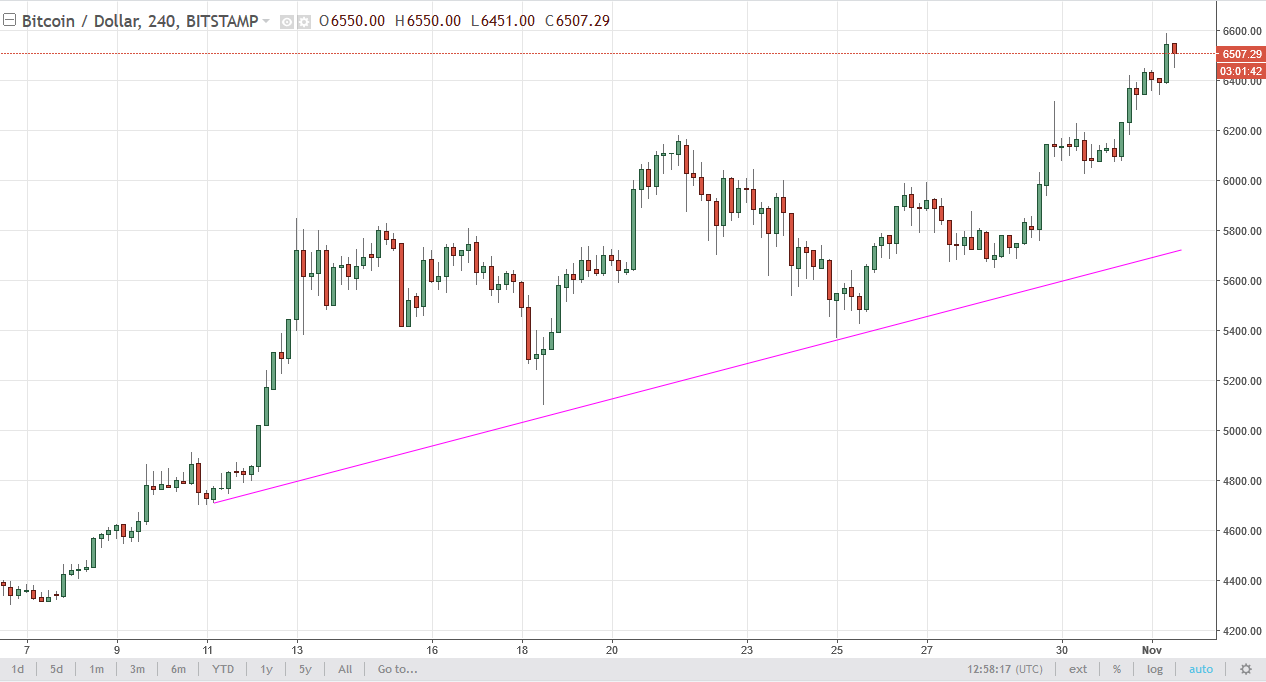 Bitcoin rallied a bit during the day on Wednesday, clearing the $6500 level later in the day. In fact, we even tested the $6600 level. At this point, if you are long of Bitcoin already, then it should be held onto. Otherwise, a pullback from here should be a buying opportunity, especially near the $6200 region. Overall, this is a "buy on the dips" type of market, and I have no interest in selling.
BTC/JPY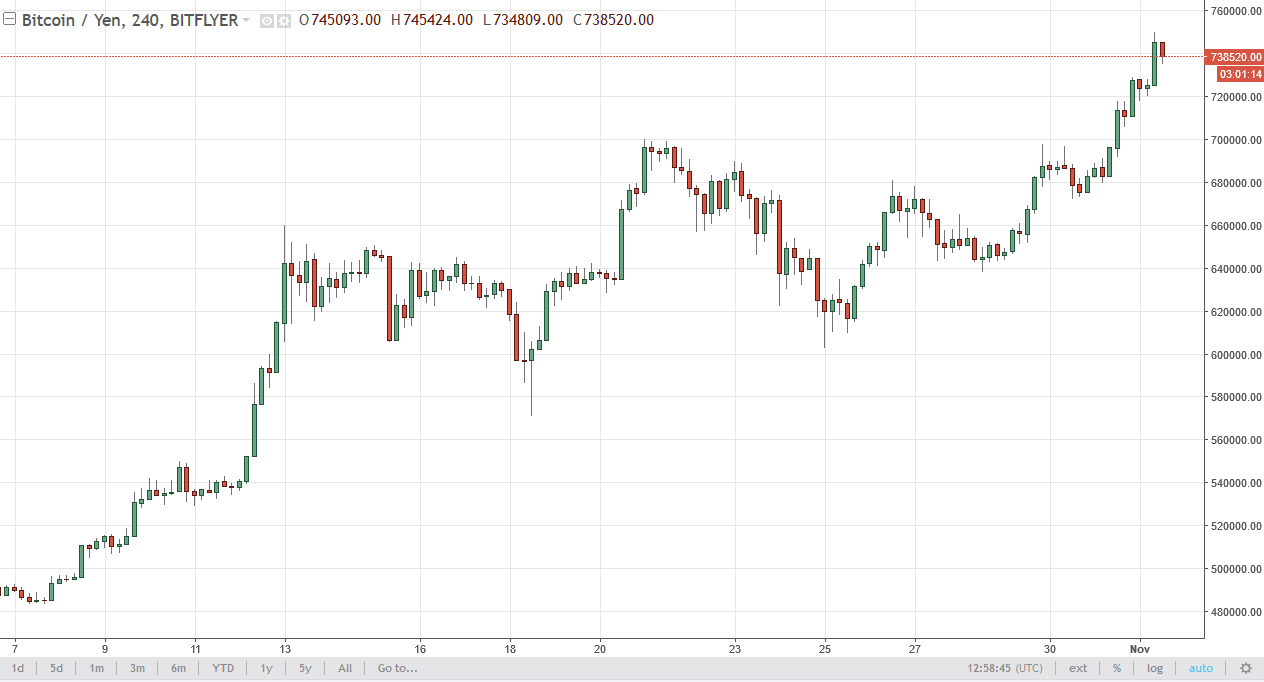 Bitcoin rallied during the day on Wednesday, struggling at the ¥750,000 level. I still have a target of ¥820,000 above, but pullbacks should continue to offer value that you can take advantage of, slowly adding to the upside as we continue to see gains and Bitcoin against almost everything out there. The "floor" in the market is ¥700,000 now.
Thanks for watching, I will be back tomorrow.