BTC/USD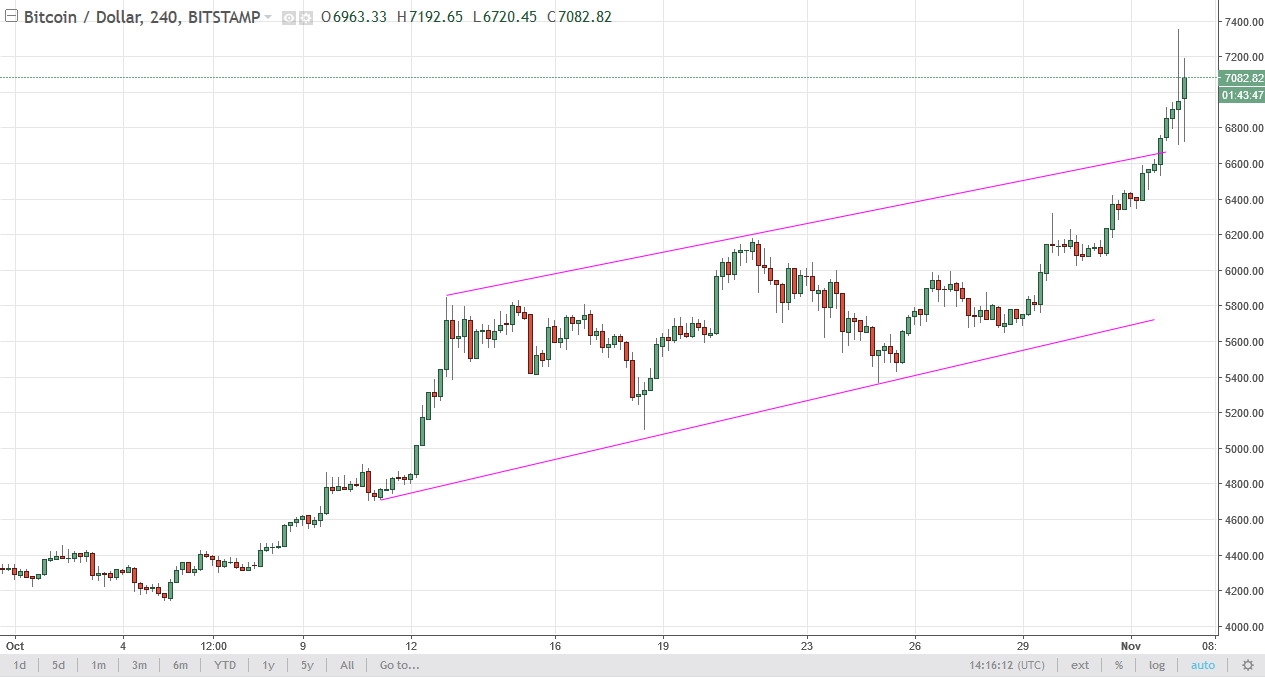 Bitcoin rallied a bit after initially dropping on Thursday, showing signs of continuing the explosive move higher, as we have now exited the up-trending channel and look to be a bit overbought. I think that short-term pullback should continue to be buying opportunities, as the $6800 level should offer support. I would love to see some type a pullback though, in order to pick up value.
BTC/JPY
Bitcoin has also reached my target against the Japanese yen, reaching towards the ¥820,000 level. Now that we reach this area and formed a massive shooting star and the 4-hour chart, I think that it is only a matter of time before a pullback. I am more than willing to buy that pullback when it happens. The ¥700,000 level should be the floor in the uptrend going forward.
Thanks for watching, I'll be back on Monday.