BTC/USD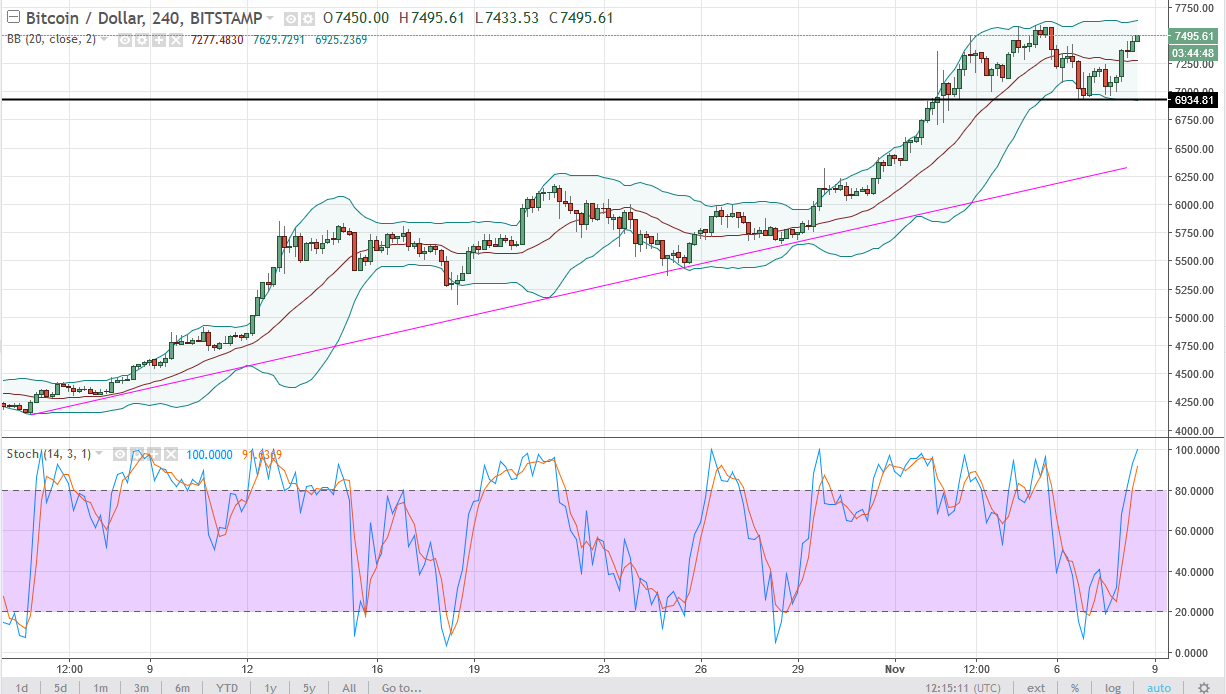 Bitcoin rallied a bit during the day on Wednesday, using the $7000 level as support, bouncing towards the $7500 level. We are currently on path to make a fresh, new high, and every time that happens, it's an obvious buy signal. I also believe that pullbacks will continue to be attractive, and that $7000 should now offer a bit of a new floor for the market.
BTC/JPY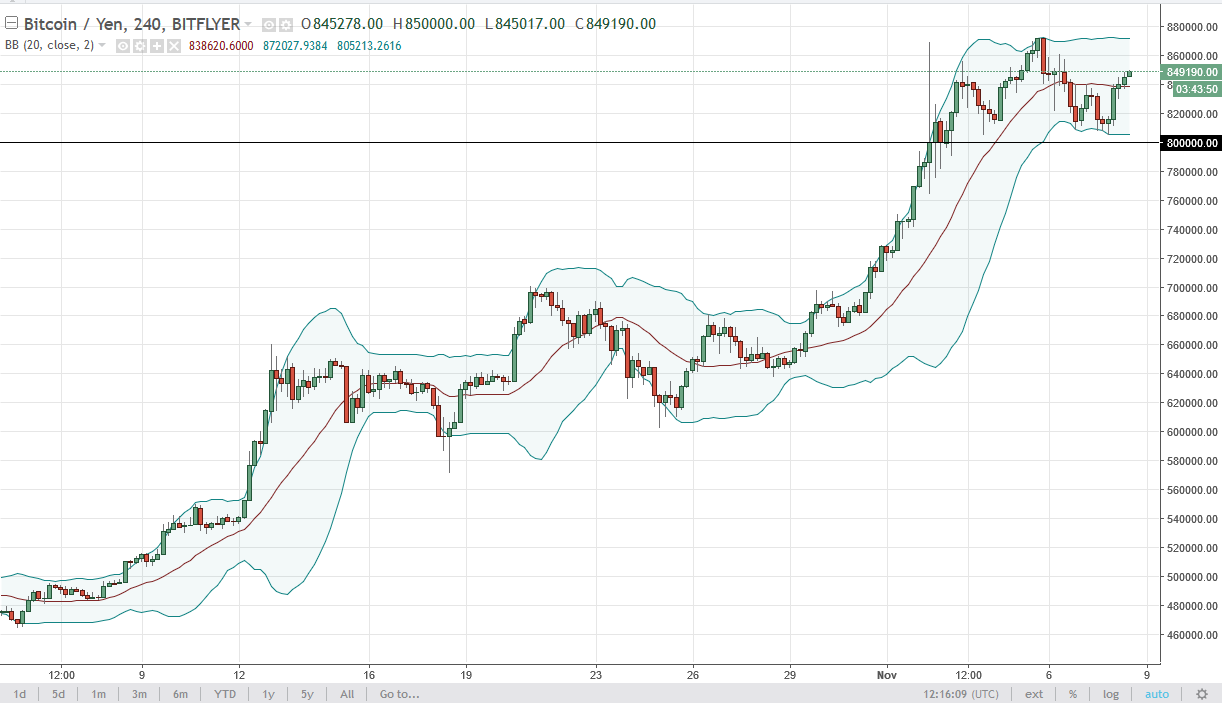 Bitcoin also fell against the Japanese yen of the last couple of sessions, but has found the ¥800,000 level to be supportive enough to turn the thing around. It now looks as if the ¥800,000 level is the floor, and that a fresh, new high is another buying opportunity.
Thanks for watching, I'll be back tomorrow.