Hello and welcome to News BTC's Market Outlook October 11.
BTC/USD
Bitcoin rallied a bit during the day on Tuesday, as we went reaching towards the 4900 level. By doing so, it looks as if the market is going to continue to try and reach the $5000 handle. At this point, it looks like short-term pullbacks are nice buying opportunities just waiting to happen.
BTC/JPY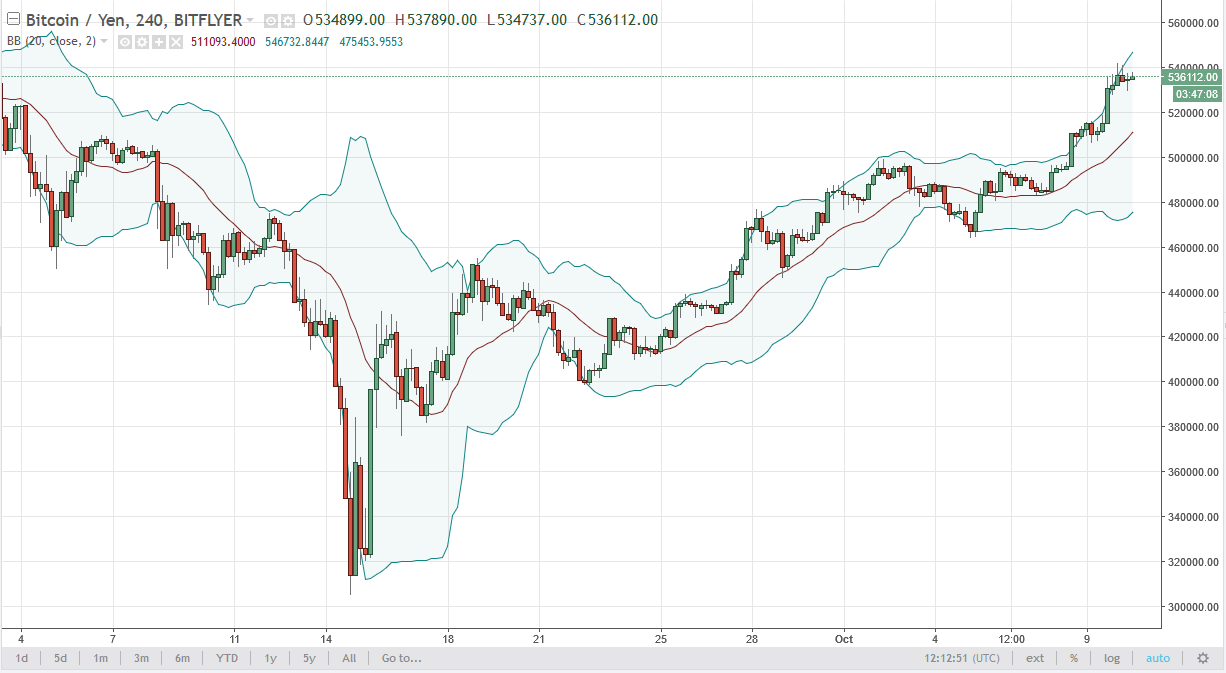 Bitcoin rallied against the Japanese yen as well, reaching the ¥540,000 level. The market looks set to continue to go higher, but a pullback in the short term could be possible. I suspect there is a bit of a "floor" at the ¥500,000 level now.
Thanks for watching, I'll be back tomorrow.