Hello and welcome to News BTC's Market Outlook October 13.
BTC/USD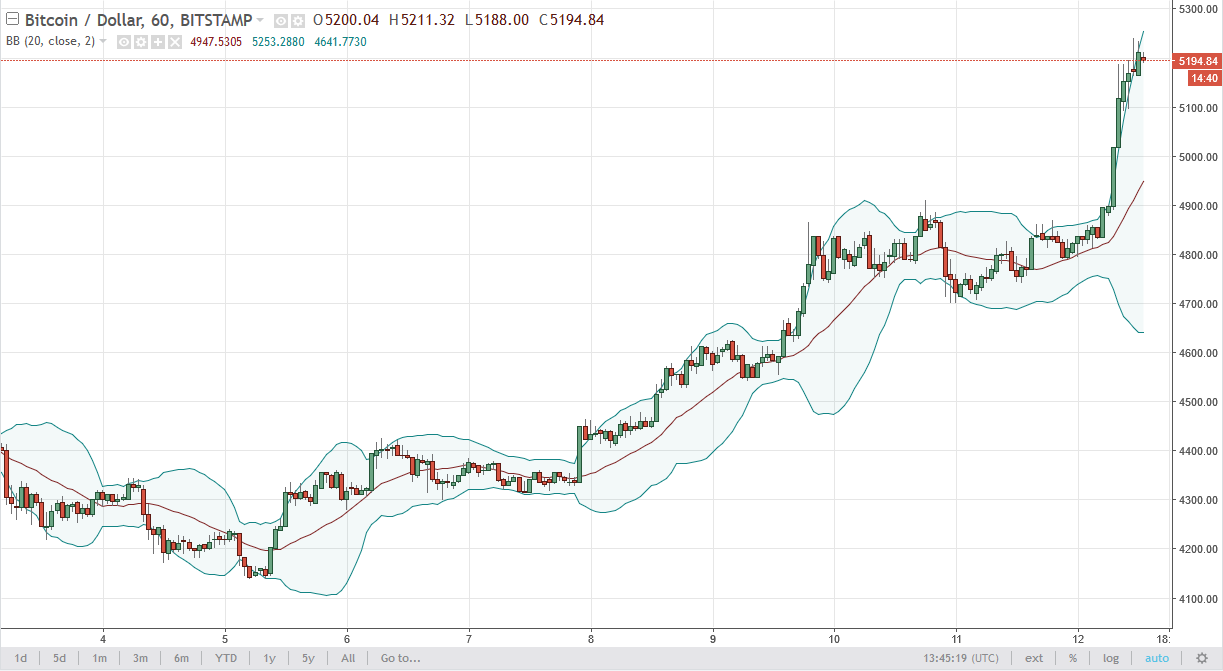 Bitcoin rallied significantly during the day against the US dollar on Thursday. We reached towards the $5200 level, getting a bit overextended. A pullback at this point would be a nice buying opportunity, as we certainly have a lot of buying pressure underneath. However, you cannot chase a trade like this, you have to wait for value to come back into the marketplace. I now think that the $4900 level offers a bit of a floor.
BTC/JPY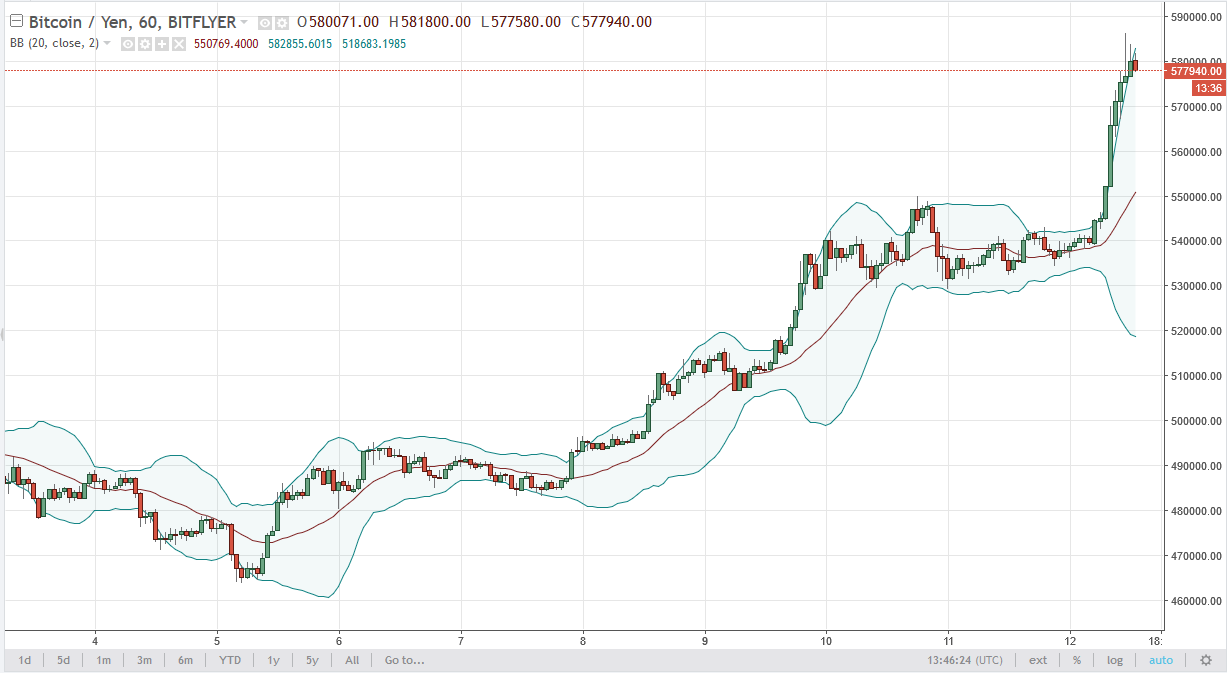 Bitcoin also rallied against the Japanese yen, reaching towards the ¥580,000 level. I think at this point, pullback is a buying opportunity, and we should see a significant amount of support near the ¥550,000 level. Ultimately, this market goes much higher, perhaps reaching towards the ¥600,000 level, as this breakout is significant. Bitcoin looks like it's ready to go higher, but look for value, don't jump in right away.
Thanks for watching, I'll be back tomorrow.