BTC/USD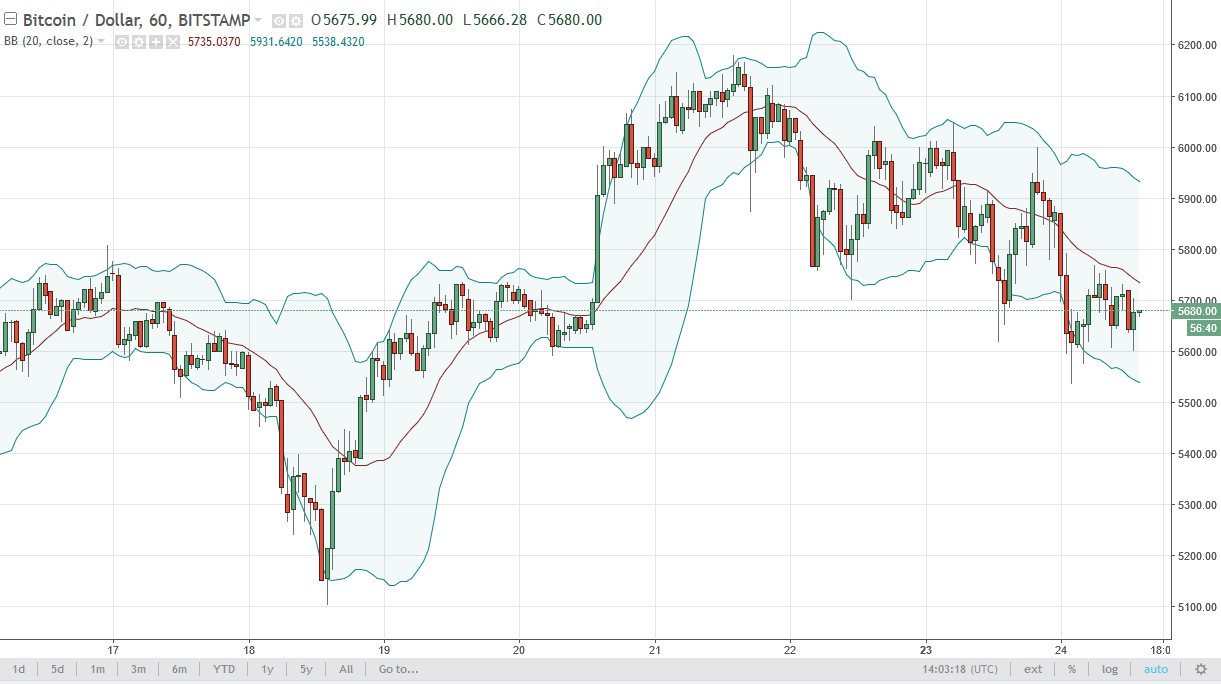 Bitcoin had a choppy session on Tuesday, as word got out that Bitcoin Gold had its central hub attacked. However, I think that there is plenty of support below, and these dips continue to offer buying opportunities. The 5600 level is offering a bit of support, and I think is even more support at the $5500 level. Ultimately, I think we go back to the $6000 region, and test that psychologically important level. By adding slowly, you should be able to take advantage of the longer-term uptrend.
BTC/JPY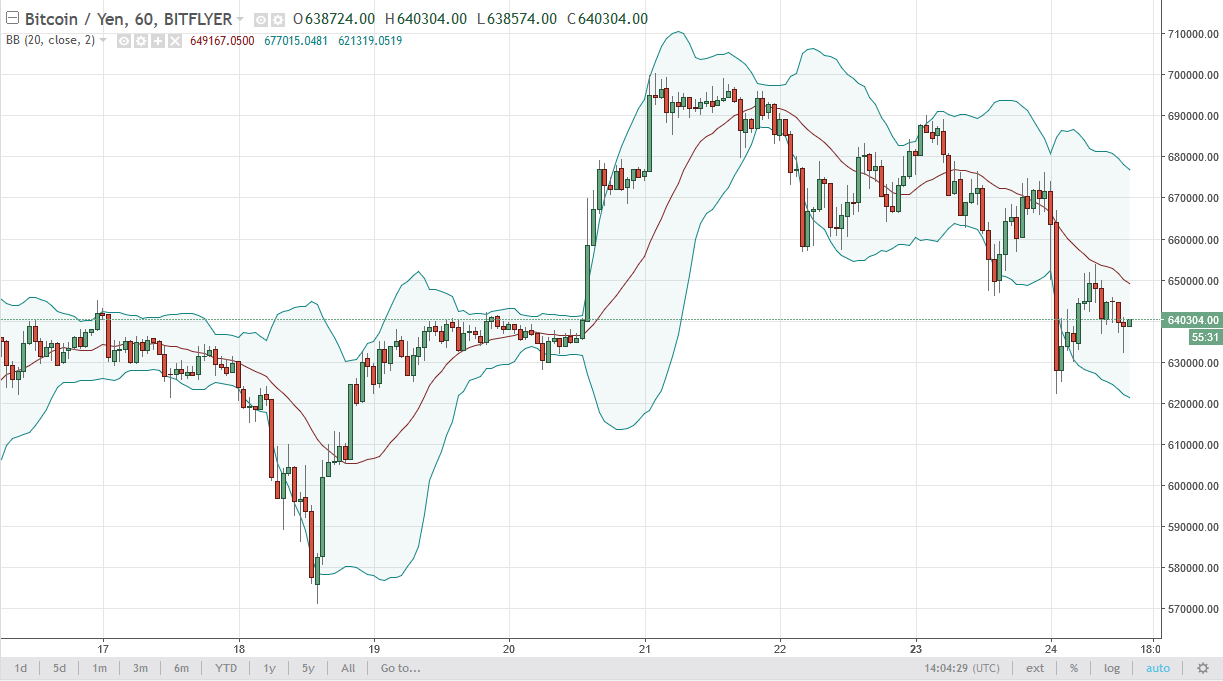 Bitcoin fell hard against the Japanese yen, but found enough support at the ¥630,000 level to bounce and reach towards the ¥650,000 level. If we can break above there, the market should then go to the ¥670,000 level given enough time. Ultimately, this is a market that should find plenty of buyers, but stability will be needed first to be confident enough to throw a lot of money into this market. On the short-term charts, looks likely that the markets are trying to make "higher lows", so ultimately, I do believe that we eventually turn around.
Thanks for watching, I'll be back tomorrow.