BTC/USD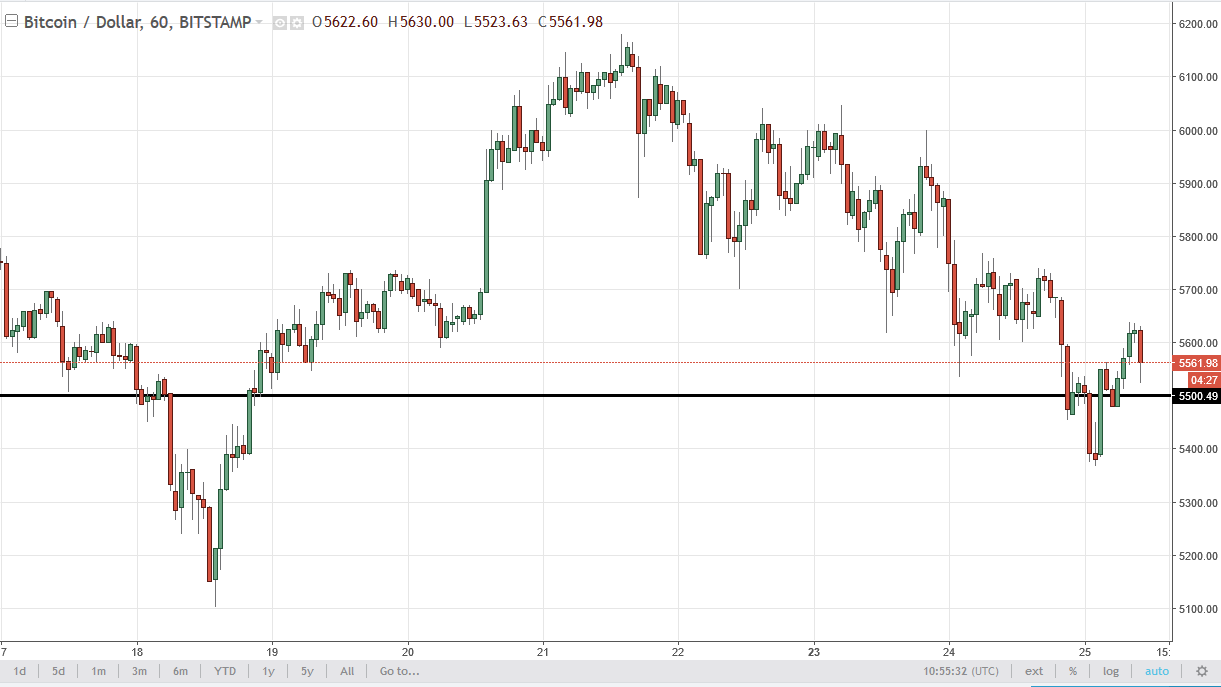 Bitcoin rallied a bit during the day on Wednesday, but did pull back to test the $5500 level this is a beginning of significant support from what I can see on longer-term charts, so it makes sense that we would get a bit of a bounce from here. Having said that, keep in mind that we are in a downtrend in general, so we are really going to be clear of the resistance until we clear the $5700 level.
BTC/JPY
Bitcoin also rallied against the Japanese yen, and did not pullback as substantially. I think if we can break above the ¥640,000 level, the market will be free to go higher. Until then expect a lot of volatility, and of course a "floor" at the ¥600,000 level.
Thanks for watching, I'll be back tomorrow.