Hello and welcome to News BTC's Market Outlook October 3.
BTC/USD
Bitcoin rallied a bit during the day on Monday, but ran into a little bit of trouble near the $4500 level. This is not a huge deal though, because one would expect a certain amount psychological resistance there. On a break above the $4500 level, the market can then go to $5000, and then perhaps even higher. Pullback should find support all the way down to the $4000 handle.
BTC/JPY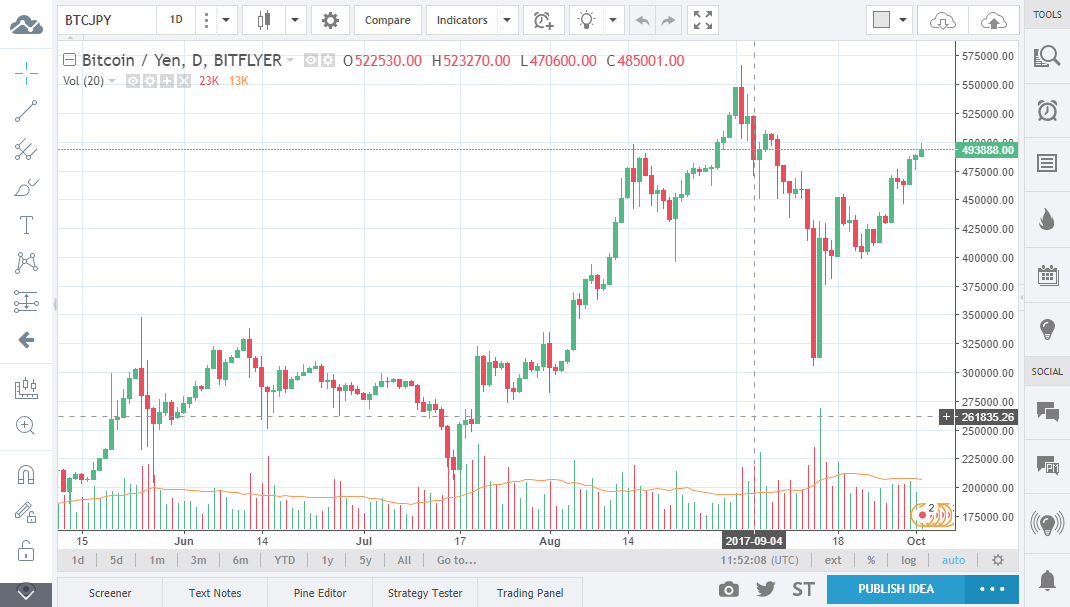 Bitcoin rallied against the Japanese yen as well, testing the ¥500,000 level. I believe that we continue to go higher, and that short-term pullback should be buying opportunities, with support extending down to the ¥450,000 level. This is a "buy on the dips" type of situation.
Thanks for watching, I'll be back tomorrow