BTC/USD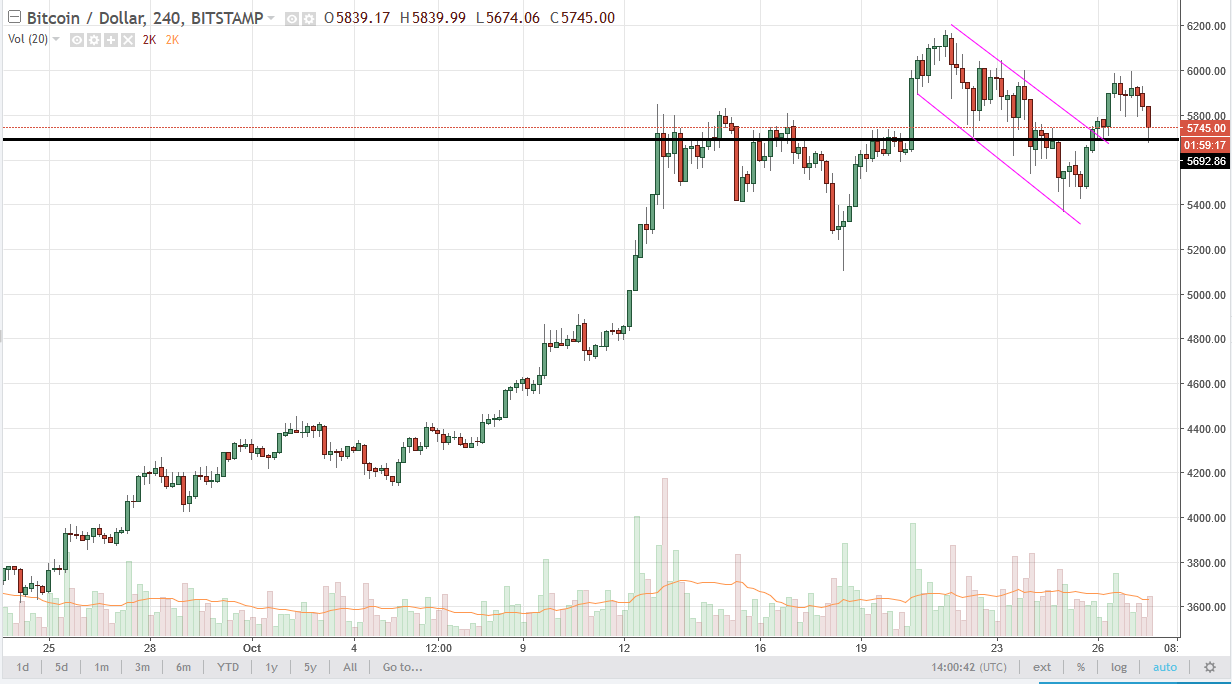 The Bitcoin market against the US dollar initially tried to rally during the trading session on Friday, but struggled at the $6000 level. We then fell towards the $5700 level, an area that yesterday I had suggested could be the floor. We have bounced since then, and it does look like we may be ready to continue the uptrend. Because of this, I'm willing to buy little bits of Bitcoin in the short term, expecting the market trying to build up enough momentum to break above 6000.
BTC/JPY
Bitcoin rolled over against the Japanese yen as well, finding support at the ¥640,000 level. We have bounced significantly to form a bit of a hammer, which suggests that we are going to continue to go higher, and I still believe that we are going to go looking towards the 700,000 level.
Thanks for watching, I'll see you again tomorrow.