BTC/USD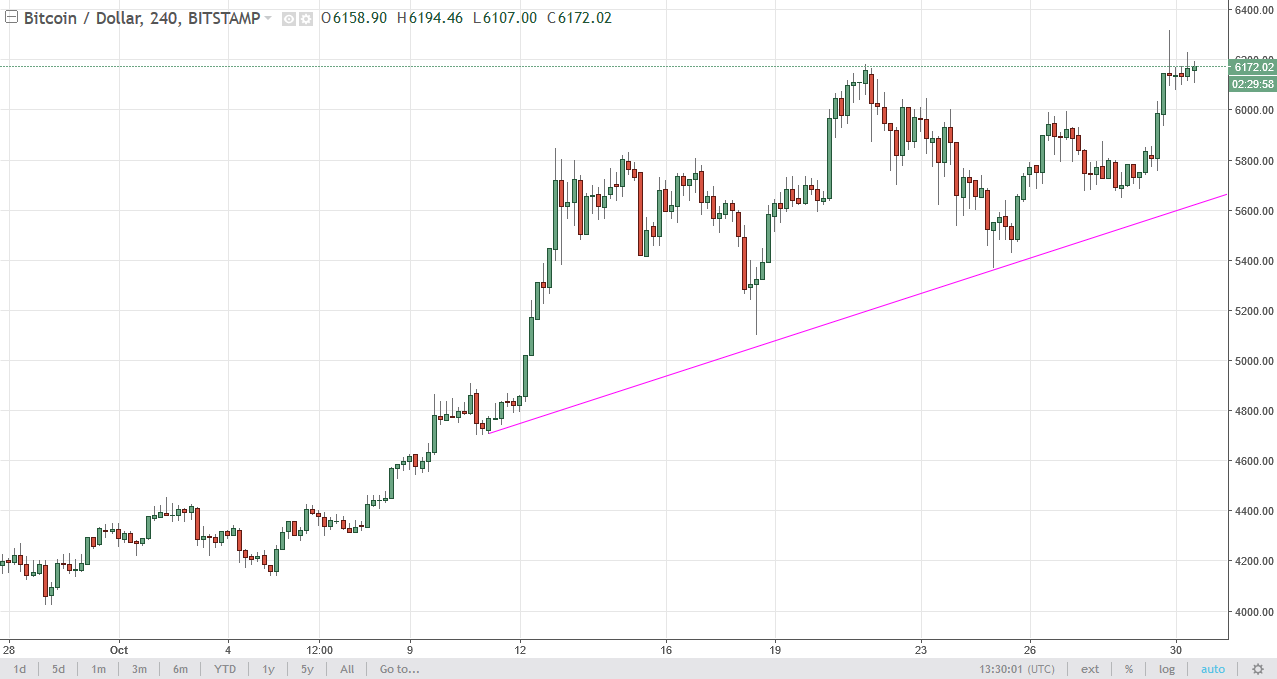 Bitcoin continues to rally against the US dollar, in a somewhat muted fashion on Monday. The $6200 level has offered a bit of resistance, but I do think that eventually we break out. A pullback may be necessary, but quite frankly, there is a strong uptrend line on the 4-hour chart that continues to support the market. $6000 should be supportive as well, this is ultimately a "buy on the dips" move.
BTC/JPY
Bitcoin also rallied a bit against the Japanese yen, as we continue to pressure the ¥700,000 level. I believe in buying dips over here as well, as we are obviously in a strong uptrend. A break above the ¥700,000 level has this market going much higher, probably ¥800,000 over the longer term. It will be volatile, but then again Bitcoin always is.
Thanks for watching, I'll be back tomorrow.