Hello and welcome to News BTC's Market Outlook October 9.
BTC/USD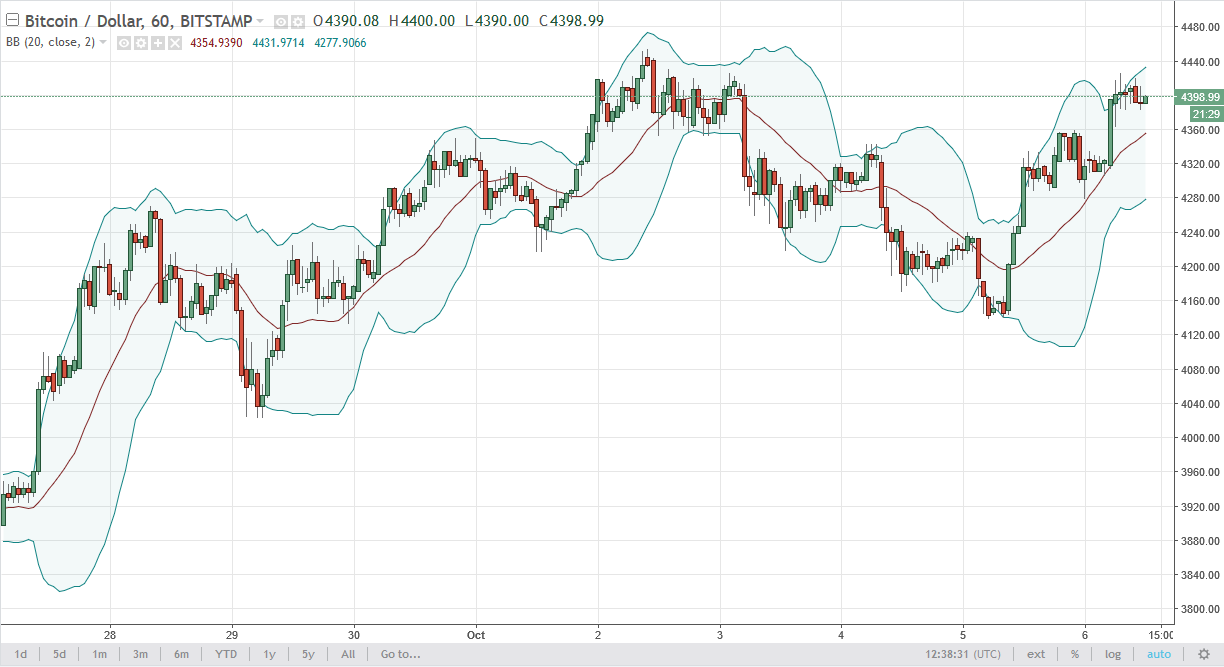 Bitcoin rallied to slightly during the day on Friday, breaking above the $4400 level at one point. Because of this, the market should continue to find buyers underneath, and it could present a "buy on the dips" mentality going forward. I think the given the overall uptrend over the last couple of days, we will eventually find the momentum to break out and above the recent highs at the 4450 level.
BTC/JPY
Bitcoin rallied against the Japanese yen as well, but we are still below the target of ¥500,000. Because of this, I believe that a little bit of patience will be needed to collect the gains from what should be a move to the upside. Eventually, I expect to see this market break above the ¥500,000 level, and continue much higher.
Thanks for watching, I'll be back tomorrow.