Hello and welcome to News BTC's Market Outlook September 14.

BTC/USD
Bitcoin fell against the US dollar as we are now below the $4000 level. With the Chinese cracking down on crypto currencies, it seems as if there is a bit of fear entering the marketplace. Because of this, the printing trader will probably step to the sidelines and wait for at least some stability, if not bullish pressure to the upside. The $3800 level is acting as support currently, but we could go lower.
BTC/JPY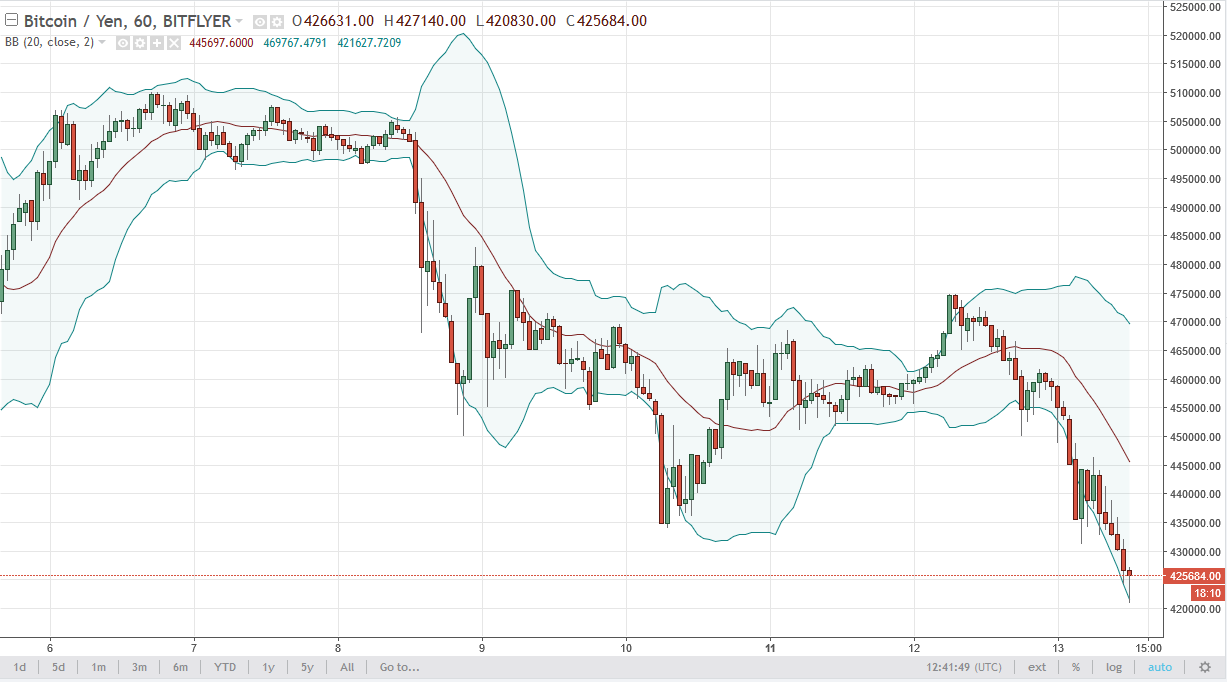 Bitcoin fell against the Japanese yen as well, testing the ¥420,000 level. By doing so, the market looks likely to continue to be very volatile, and I think at this point they move above the ¥450,000 level would be needed to stabilize the market. In the meantime, sellers probably are going to have their way.
Thanks for watching, I'll see you again tomorrow.