Hello and welcome to News BTC's Market Outlook September 19.
BTC/USD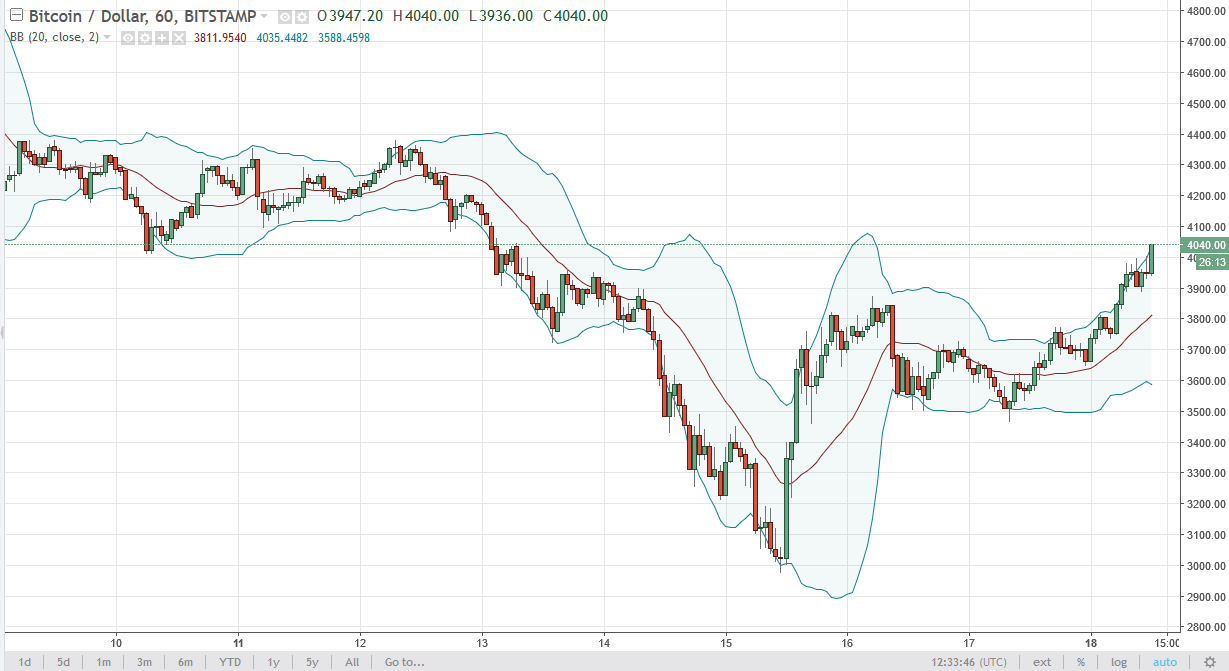 Bitcoin rallied during the Monday session, as we are retaking the 4000 handle. It looks likely that buyers will continue to be attracted to this market, after a massive selloff. However, there are still concerns coming out of China as it appears government officials are looking to block Bitcoin altogether. With this, expect a significant amount of volatility.
BTC/JPY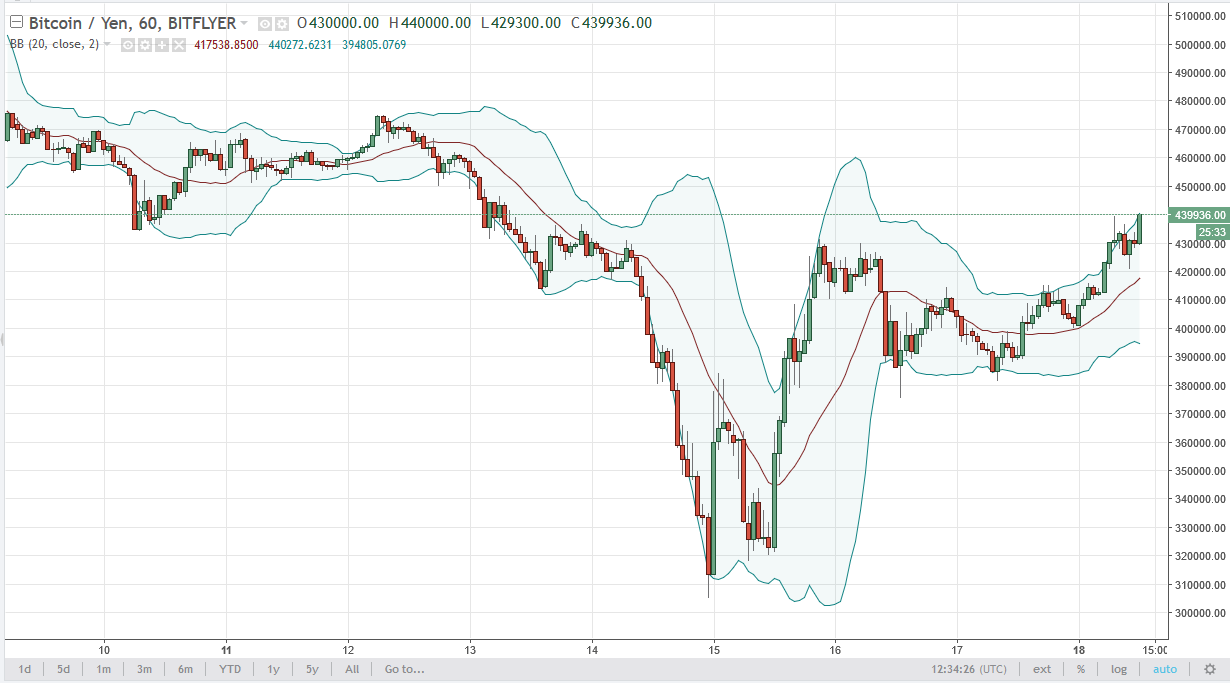 Bitcoin is approaching the ¥450,000 level, and a break above that would be a very bullish sign. If we can clear that level, the market should continue to go towards the 480,000 level. Alternately, if we were to break down below the ¥400,000 level, that would be a negative sign.
Thanks for watching, I'll be back tomorrow