Hello and welcome to News BTC's Market Outlook September 25.
BTC/USD
Bitcoin slid slightly against the US dollar as the overall malaise in the market continues. Although we have fallen over the last couple of sessions, I still believe there is a significant amount of support just below, especially near the $3500 level. A breakdown below there would probably have the market looking for the $3400 level next, but I believe it's only a matter of time before the buyers return.
BTC/JPY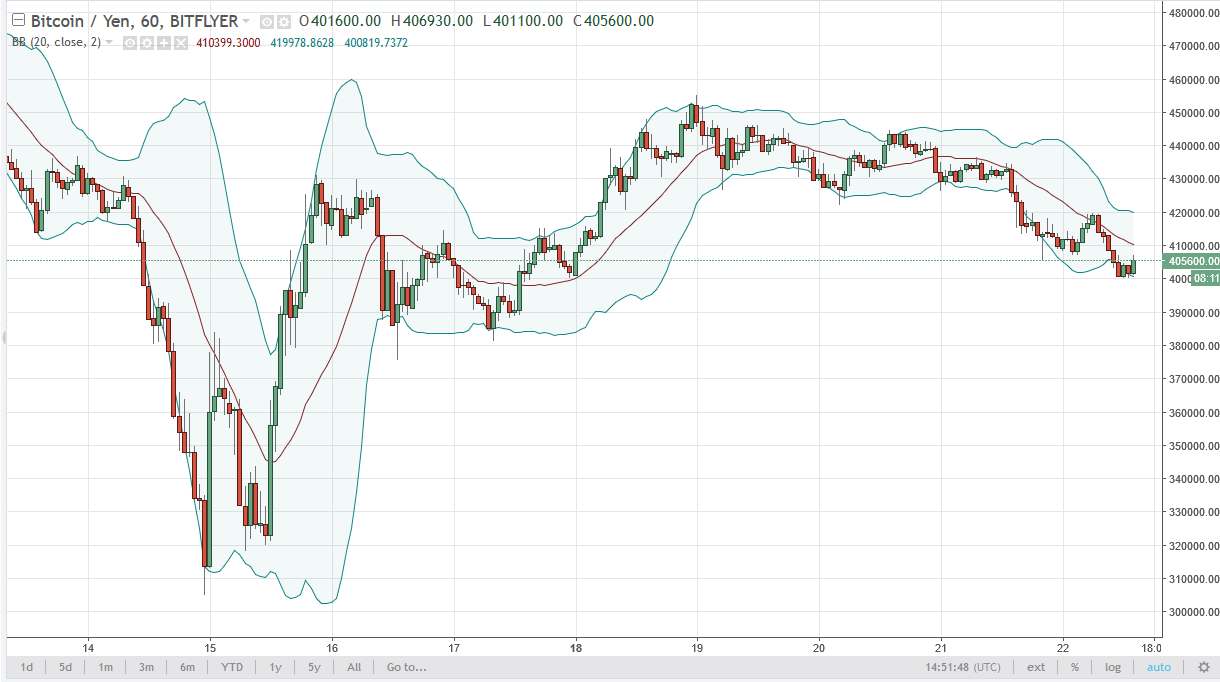 Bitcoin also fell against the Japanese yen, but I see a significant amount of support near the ¥380,000 level, and it's probably going to be an area where we will bounce from. Ultimately, the market should probably go towards the ¥440,000 level, and beyond that to the ¥500,000 level.
Thanks for watching, I'll be back tomorrow.