Hello and welcome to News BTC's Market Outlook September 4.

BTC/USD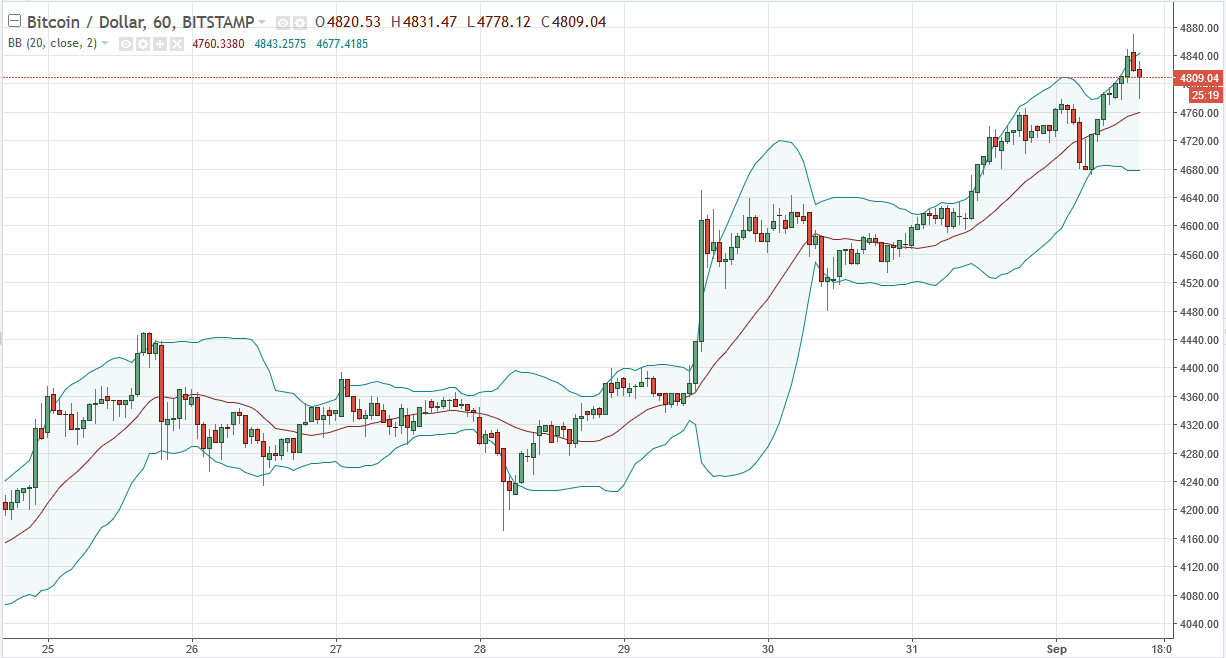 Bitcoin initially fell on Friday but fell to the $4680 level to find support. We did so and bounced significantly. Ultimately, I think that this market continues to be volatile, but I think that the uptrend is still very much in effect, and therefore I think that you cannot go against it. I believe that given enough time, we will reach towards the $5000 level.
BTC/JPY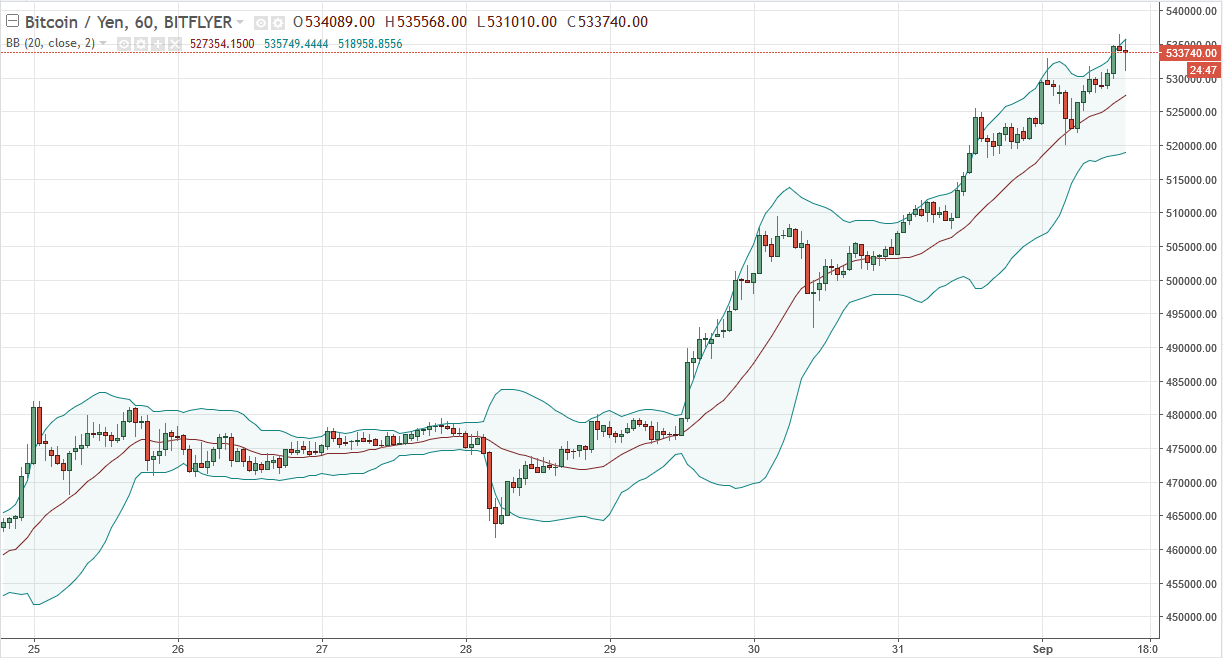 Bitcoin initially fell during the session on Friday but found enough support at the ¥520,000 level to turn around and a rally significantly. I believe that a market going higher is a given, and dips continue to offer buying opportunities. With this in mind, I am a buyer.
Thank you for watching, I'll see you again tomorrow.