Hello and welcome to News BTC's Market Outlook September 5.
BTC/USD
Bitcoin fell again on Monday, as the markets have learned that China has outlawed ICOs. This is a significant attempt by a government to step into the crypto currency arena, and that of course frightens a lot of traders. As you can see, the entire weekend was negative as we had reached to almost $5000, and have fallen to $4300. Because of this, now is not the time to get involved in this market. Stabilization is needed.
BTC/JPY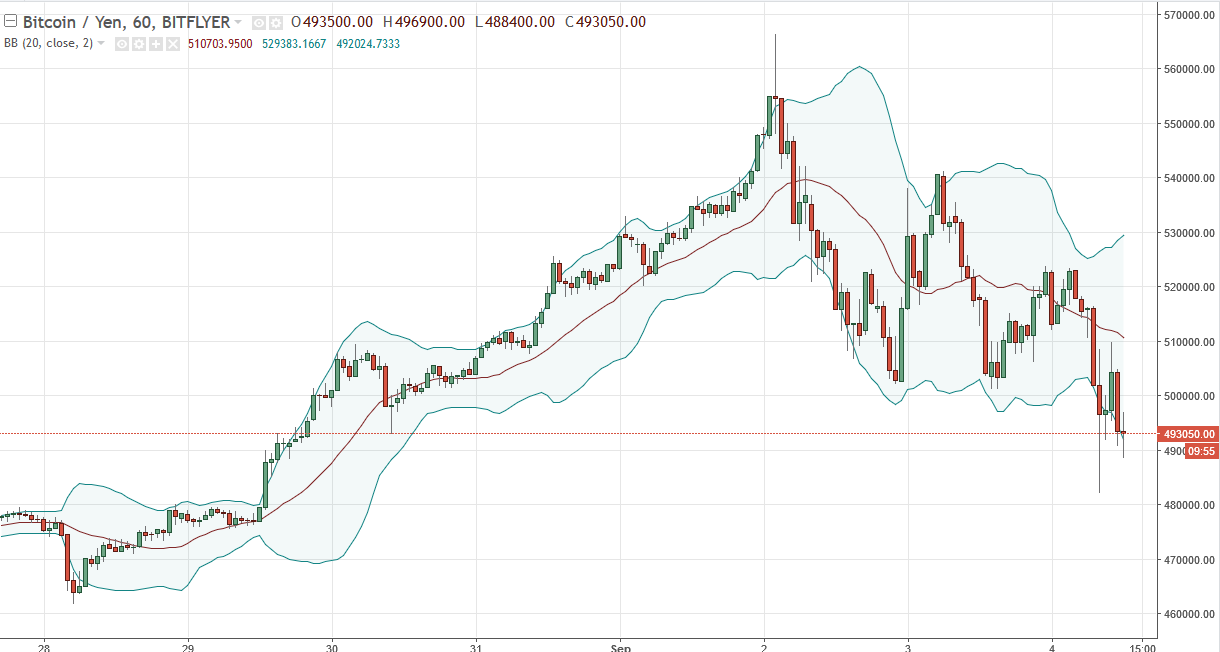 As you would expect, Bitcoin did the same thing against the Japanese yen. We are currently hovering the ¥490,000 level, and now that we have broken below the ¥500,000 level, one would expect to see some type of continuation. I suspect that ¥470,000 is going to be the next major support level. I would need to see stabilization for at least 24 hours in this market before buying again.
Thanks for watching, I'll be back tomorrow.