Hello and welcome to News BTC's Market Outlook September 6.

BTC/USD
Bitcoin rallied during the day on Tuesday, reaching towards the $4400 level again. However, this area does look to be somewhat resistive, so I would be hesitant to buy until we clear the $4500 level. In the meantime, looks like we could consolidate, and if that's the case, we may be dropping down to the $4000 level.
BTC/JPY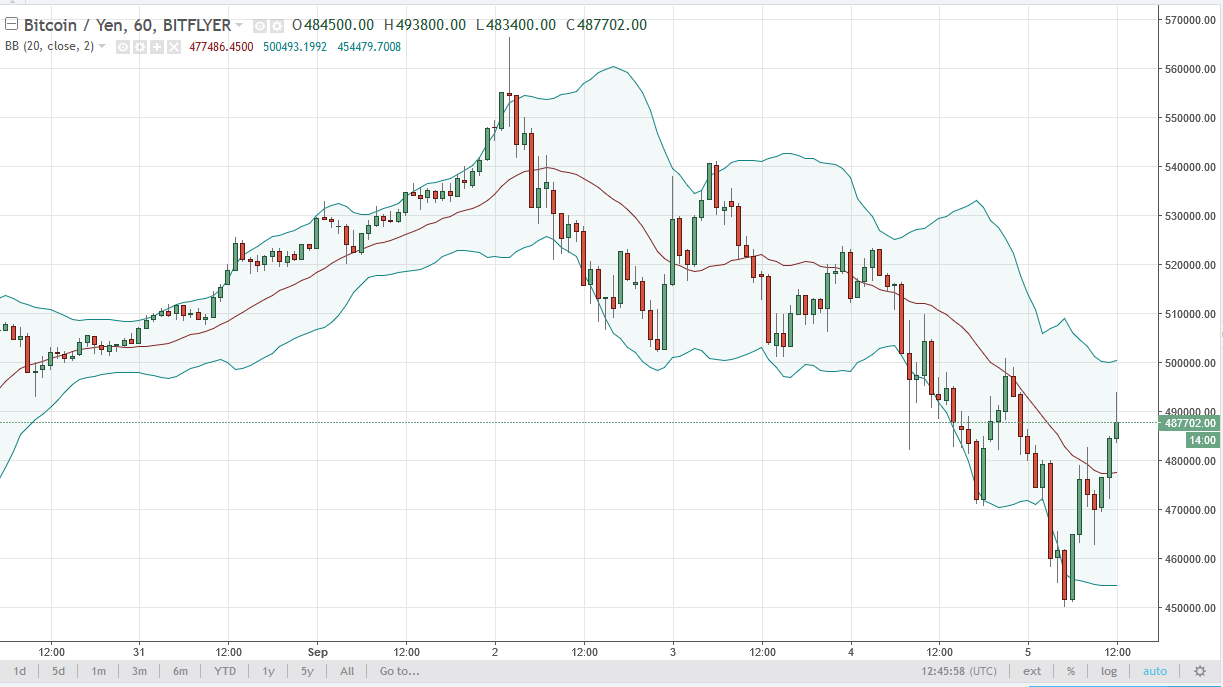 Bitcoin also rallied against the Japanese yen after initially falling, but has found a bit of trouble near the ¥500,000 level. We need to clear that area in order to continue to go higher with any type of reliability, so it's not until we clear the ¥500,000 level that I would consider buying. Currently, it looks as if the market may pull back, perhaps reaching towards the ¥450,000 level in consolidation.
Thanks for watching, I'll see you again tomorrow.