It's time to buy LTC and trade that bull break. Buy pressure is strong enough and now prices are trending above $275.
In the mean time, the same bull pressure is visible with NEM reversing from the middle BB with a strong bull candlestick reversing from the middle BB. I also expect DASH, Monero and IOTA to follow suit in the coming session.
Let's have a look at other charts
$1.35 IS IDEAL NEM BUYING ZONE
Two bear candlesticks in the daily chart closing above the upper BB summed up NEM events over the last two days.
We cannot expect much but with that bullish candlestick bouncing off the middle BB, bulls may as well push higher and close above $1.76, the second Fibonacci extension anchoring on last week's high low.
In light of our previous forecast, it is ideal if prices dip below the middle BB and even reverse from around $1.35 if we want perfect buying opportunities.
3-BAR REVERSAL FROM MINOR SUPPORT AS DASH PUSH TOWARDS $1300
After failing to pump up and close above $1300 on December 5, DASH is now reversing from the minor support trend line connecting December 30 and January 4 lows.
Of course this isn't rocket science but with the obvious consolidation and ceiling at $1300, this week's wasn't profitable safe consolidation traders whipping both sides.
Then again, the current 3-bar reversal pattern from support is important and for bull confirmation, DASH buyers should aim to clear $1300.
IOTA BUYERS BACK TO $4.2…WILL THEY CLOSE ABOVE IT?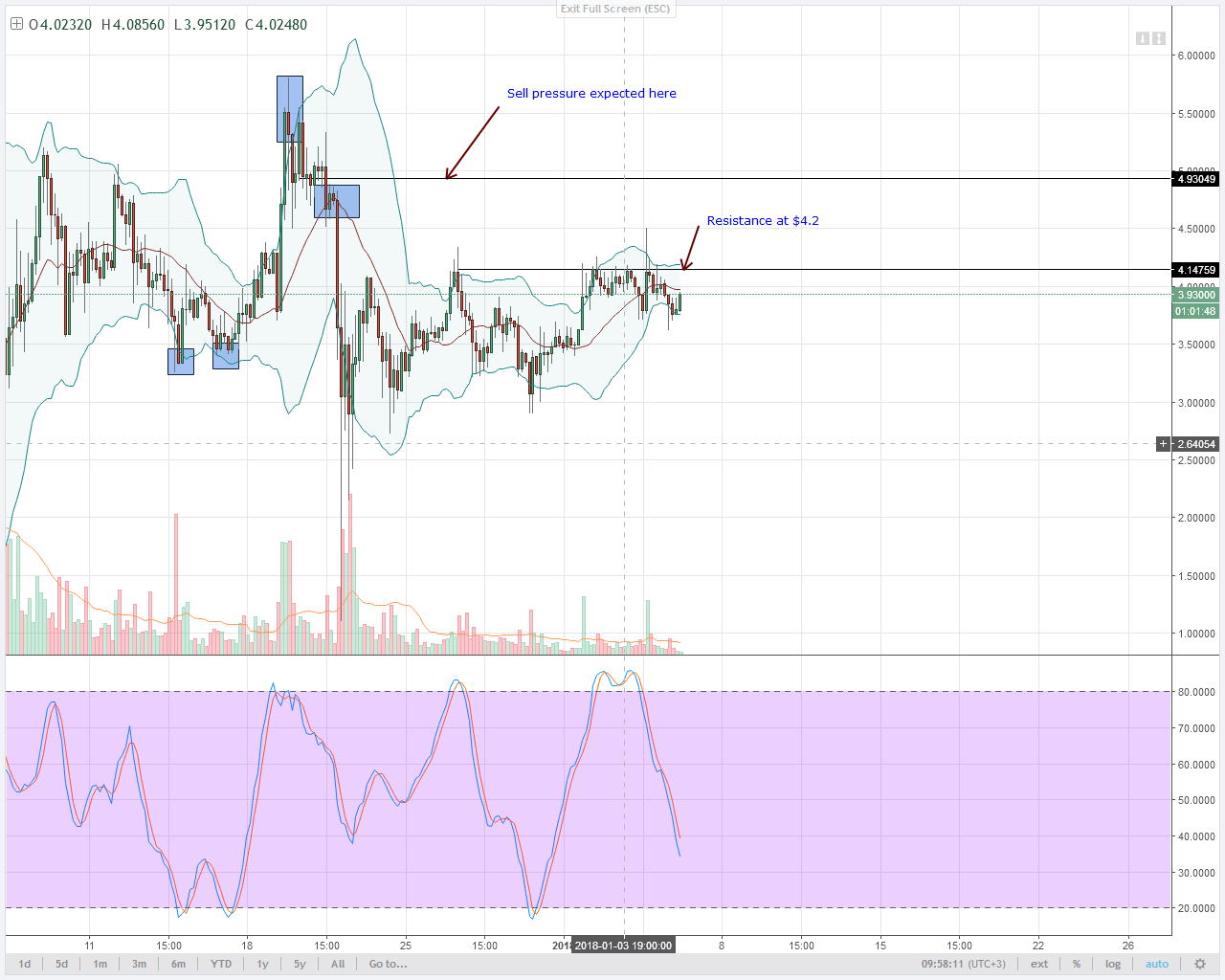 The long upper wick in what appeared to be a bullish break out neutralized buy pressure as IOTA temporarily retraced.
Like DASH, IOTA is finding support at around $3.7 and as prices continues to stall $4.2 remains our resistance in this short term correction.
MONERO MAIN RESISTANCE AT $400
As visible from the chart, Monero prices are moving within a tight $50 range.
Even though we expected so sort of higher highs after that spring from the middle BB, prices look to be correcting. At the moment, we are seeing a couple of pin bars moving printing horizontally along the lower BB.
Momentum wise, bears are in the driving seat. But as long as we have these higher highs, taking shorts should be done with caution.
TIME TO BUY LTC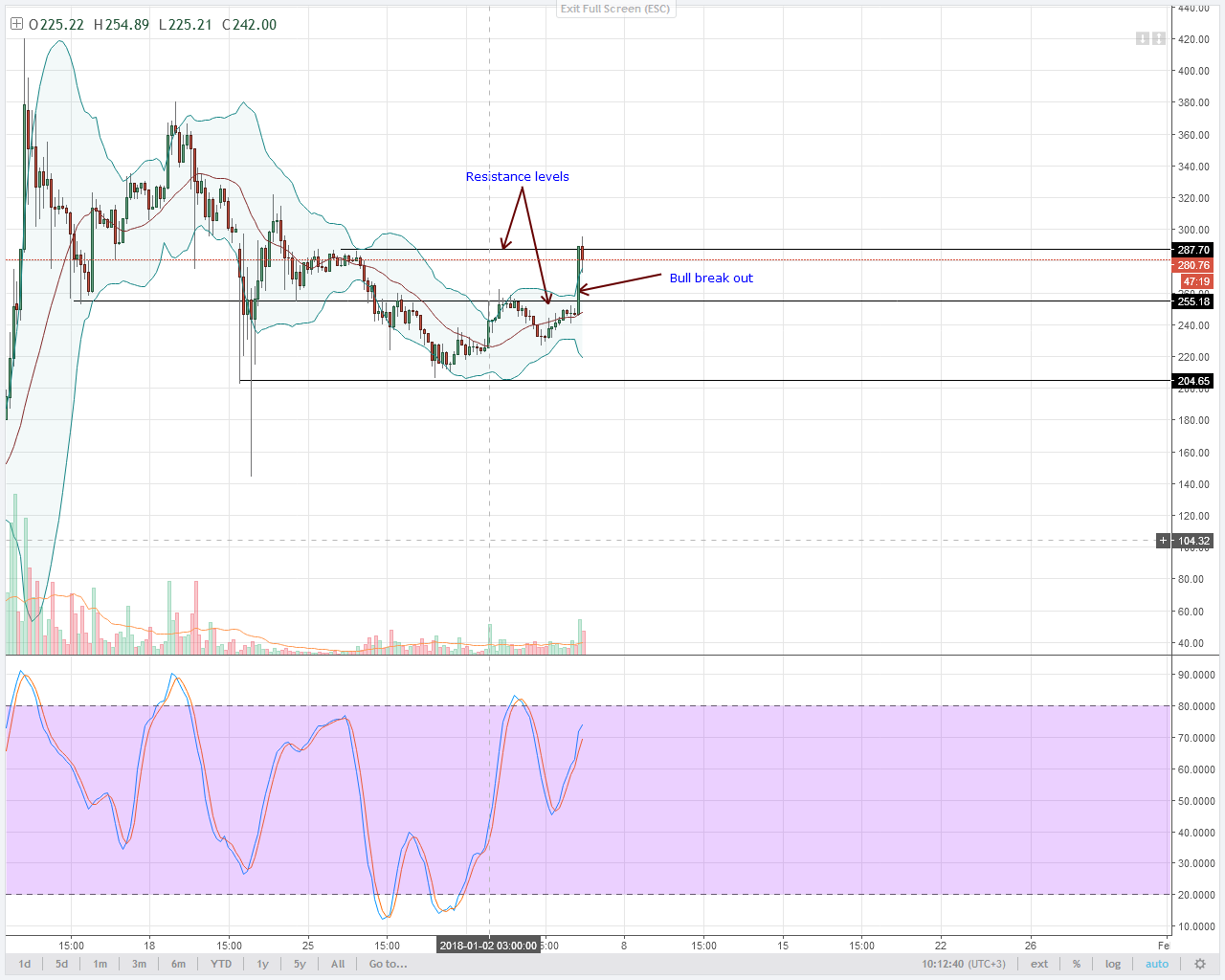 LTC buyers are awake from their slumber.
Following that strong bullish candlestick breaking above two levels of resistance, it's time to buy!
Because of this, immediate target is at December 19 highs of $375 with ideal bull target at $400.
All charts courtesy of Trading View