DASH bears are driving prices lower with support at $820 looking likely to be the next destination.
This will be so especially if DASH bears close below the middle BB in the 4HR chart. Every lower low is a buy opportunity going forward.
Otherwise, NEM, LTC and IOTA look to be turning around and inching higher. If Monero bulls close above $330, the next target will be at $450.
Let's look at the charts:
NEM PRICES HIGHER WITH $0.58 ACTING AS SUPPORT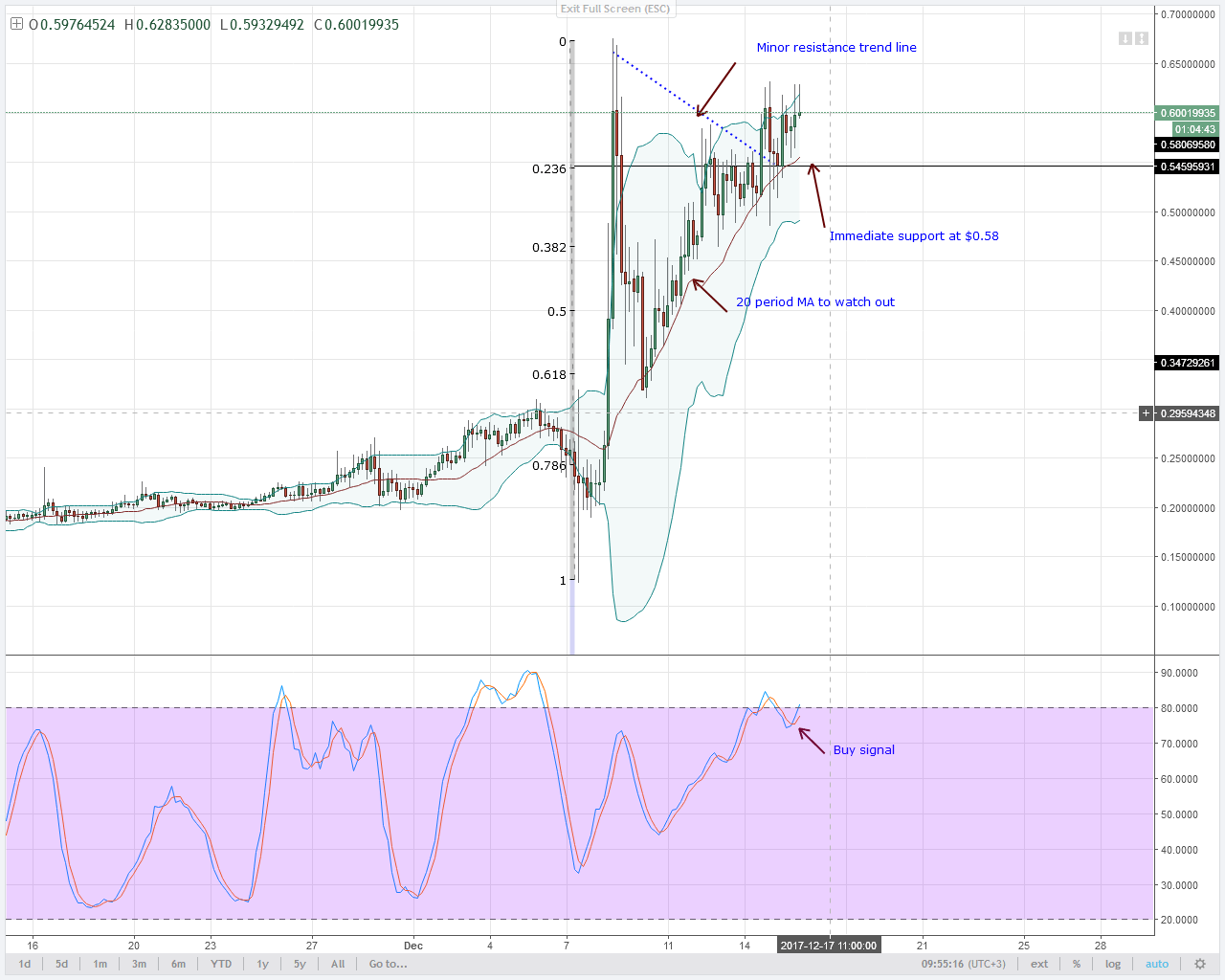 NEM prices are trending above the minor resistance trend line after December 14 break out.
As a break out trade, we shall only take long positions in line with the bull break out and of course the trend in the weekly chart.
We have already seen a "retest" after that reversal from the minor support-previous resistance and the 20 period MA.
The 23.6% Fibonacci retracement is also another level to consider because any dip to that level represents another buying opportunity.
DASH BEARS DRIVING PRICES TOWARDS $820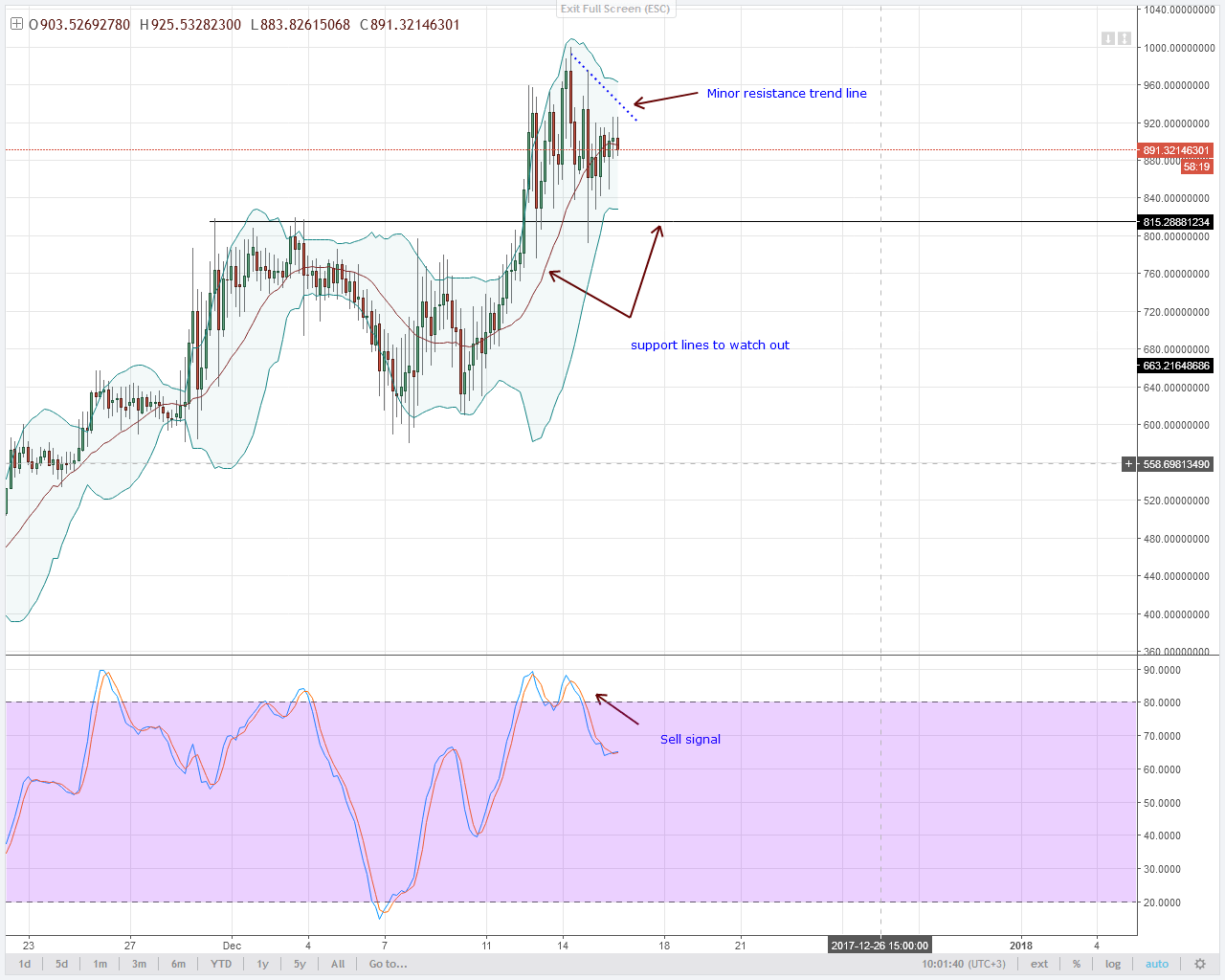 DASH bears are driving prices  lower. Even though the weekly trend is bullish, we have not seen any significant moves this week.
In fact prices are mute and trickling low.
There is a stochastic sell signal in place just like in the daily chart and at the moment, any strong close below the 20 period MA will usher in a short term bearish momentum towards December 3 highs of $820.
However, any break and close above the minor resistance level means we go long.
TIME FOR IOTA BULLS TO REIGN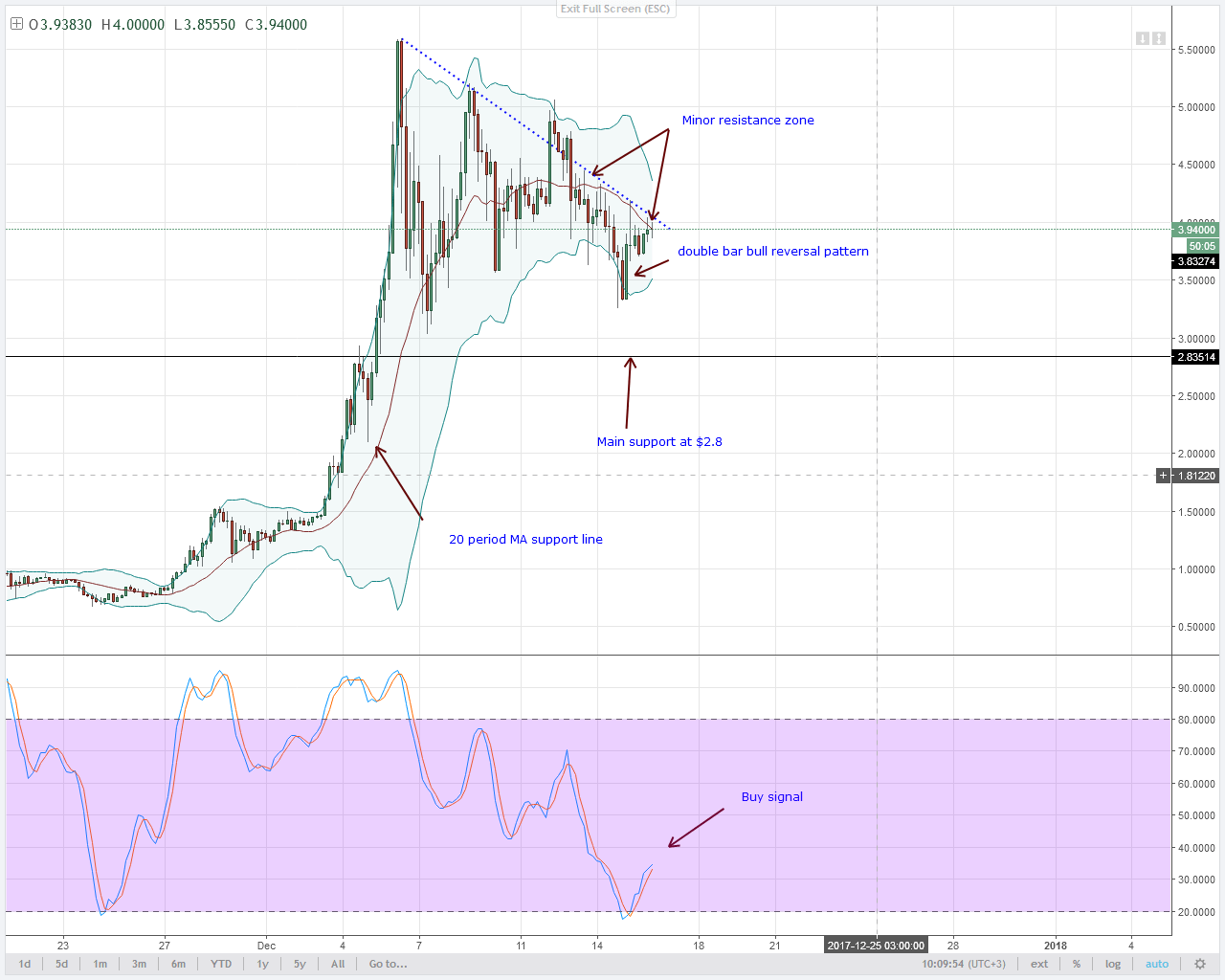 Our ideal support lies at $2.8. Considering the current bear drive, every lower low IOTA makes is a perfect buy opportunity.
As it is, we should load up our IOTA stake now that we have a double bar bull reversal pattern turning from oversold territory and a stochastic buy signal to complement it.
Because of this, we can enter long now or wait for a break and close above the minor resistance trend line to initiate longs. Additionally, to safeguard our entry, stop loss lies below December 15 lows.
MONERO PRICES IN CONSOLIDATION MODE
From the chart, it is clear that Monero is finding resistance at $335.  Nevertheless, there has been no break out.
I shall insist that any strong close above $335 will be desirable for bulls and as it is this $35 range is our buy zone in line with weekly chart bull trend.
Furthermore, the middle BB and $300 are our immediate support levels going forward.
LTC BULLS FINDING MINOR RESISTANCE AT MIDDLE BB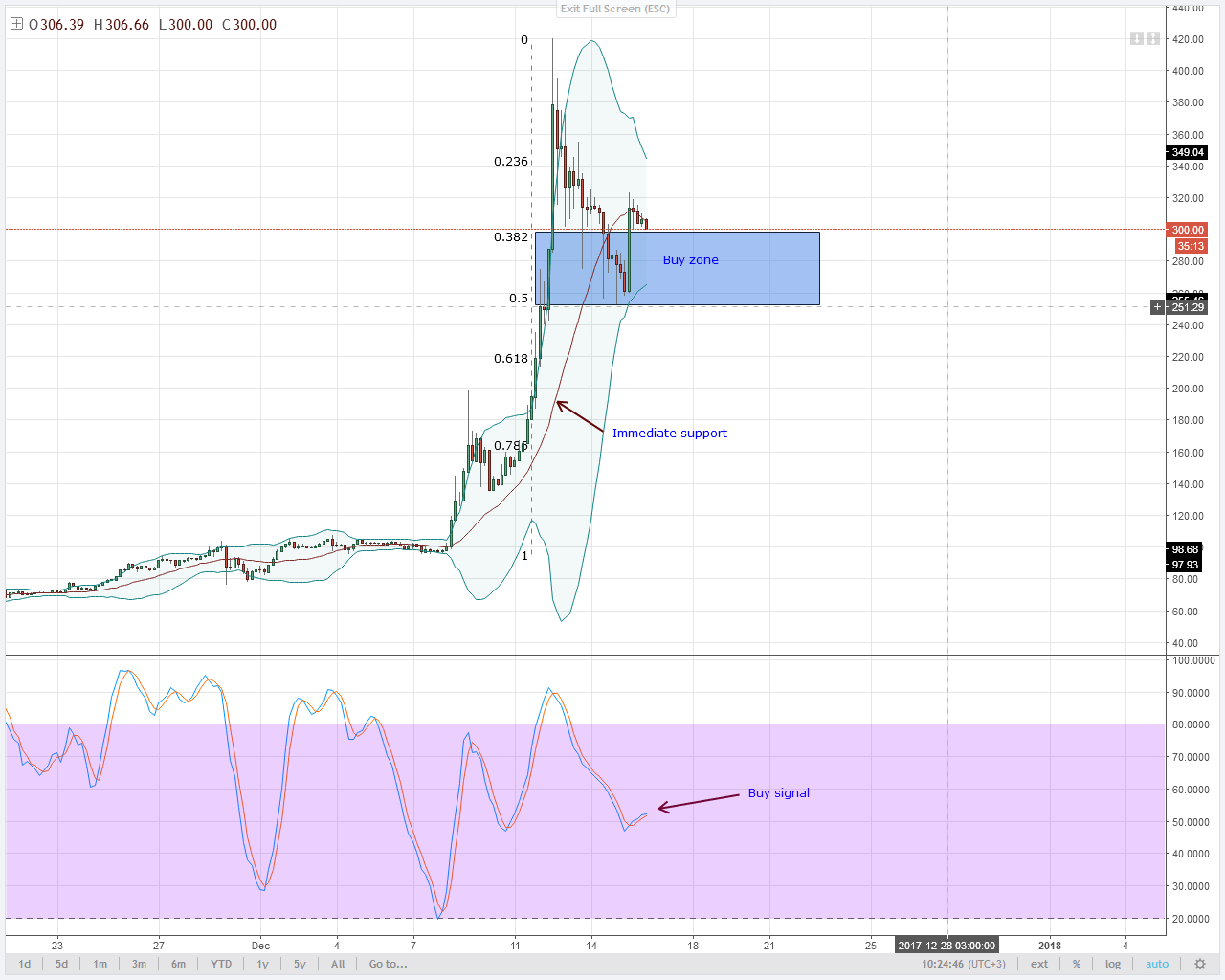 On December 15, a strong bullish engulfing candlestick and a stochastic buy signal were printed on our buy zone.
As it is, we are net bullish and therefore we should gear up to enter long the moment LTC prices close above the middle BB.
All charts courtesy of Trading View