Hello and welcome to News BTC's Market Outlook December.
DASH/USD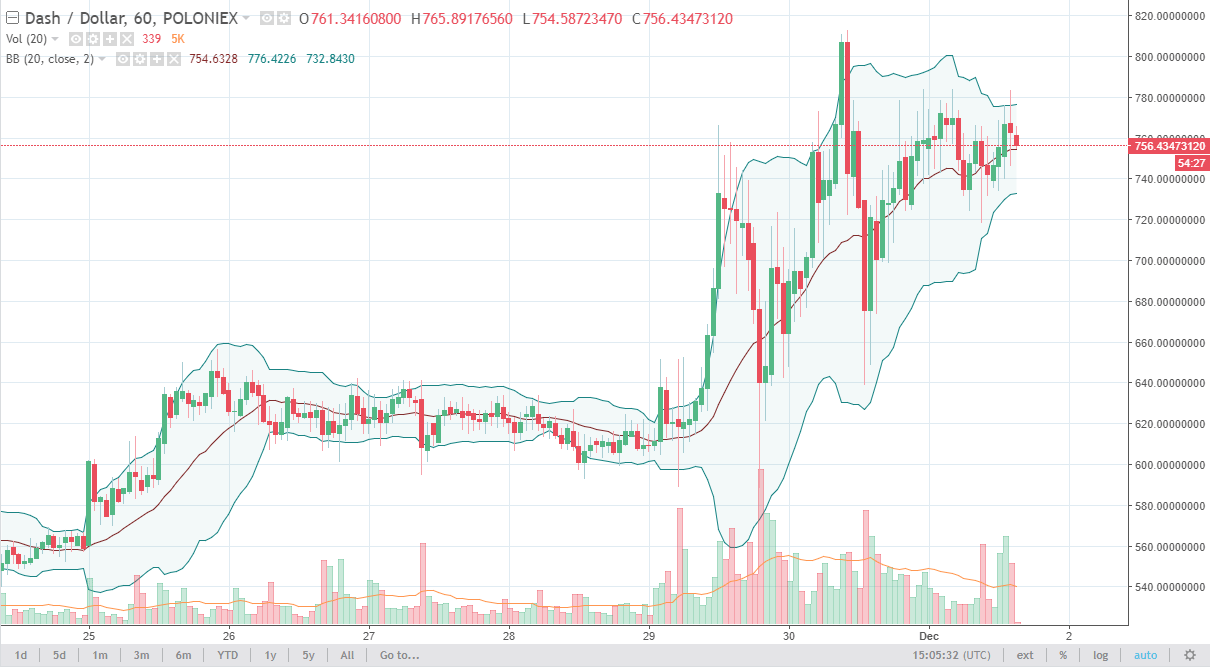 DASH went back and forth during the trading session on Friday, as we continue to bounce around, giving us an opportunity to start finding buyers underneath, perhaps reaching towards the $800 level. I believe that the $700 level underneath should be buying opportunities, as it should offer plenty of support. Given enough time, I think it's likely that the buyers will return as we have seen such a strong move to the upside.
LTC/USD
Litecoin broke out to the upside, reaching towards the $92 level during the day. We must clear that level to start buying though, as it would be a clearance of quite a bit of negative pressure during the last several sessions. In the meantime, be patient and wait for the trade to present itself.
Thank you for watching, I'll be back tomorrow.