Hello and welcome to News BTC's Market Outlook November.
DASH/USD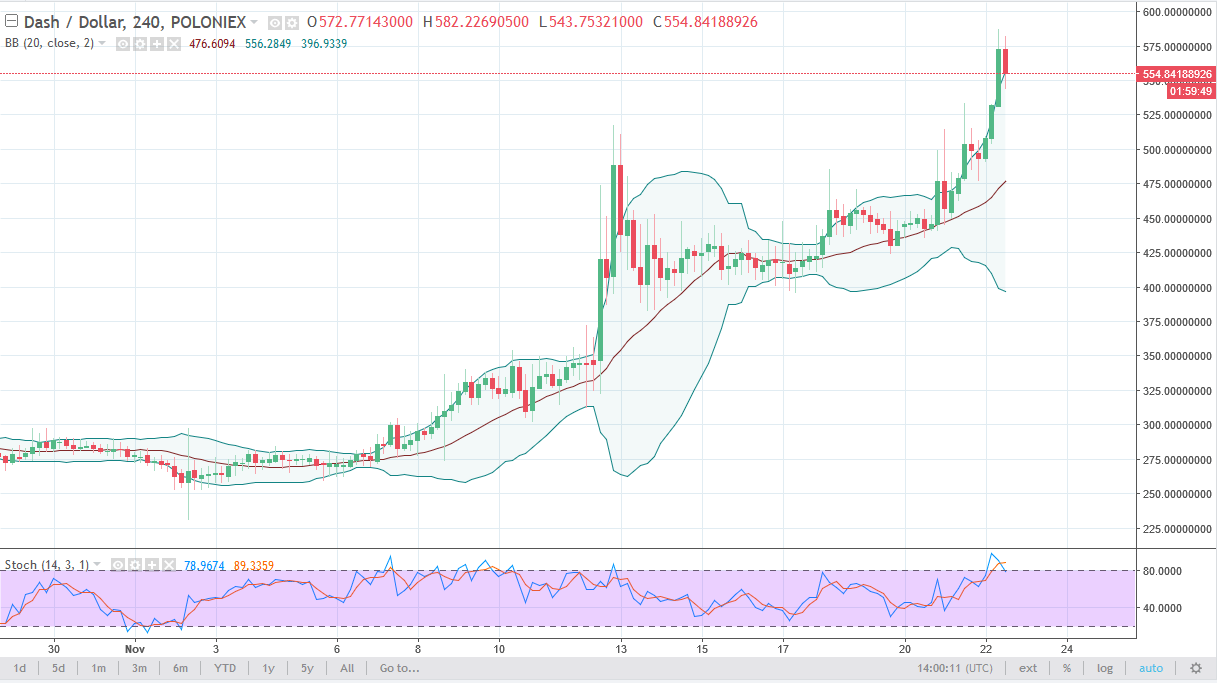 DASH continues to power ahead, touching $575 during the trading session on Wednesday. I suspect that we will probably get a pullback though, and at this point you need to see that happen to get enough value out of a trade. The stochastic oscillator is crossing in the overbought level, and the next major area of order flow is very likely to be $500. A pull back to that area would be very enticing.
LTC/USD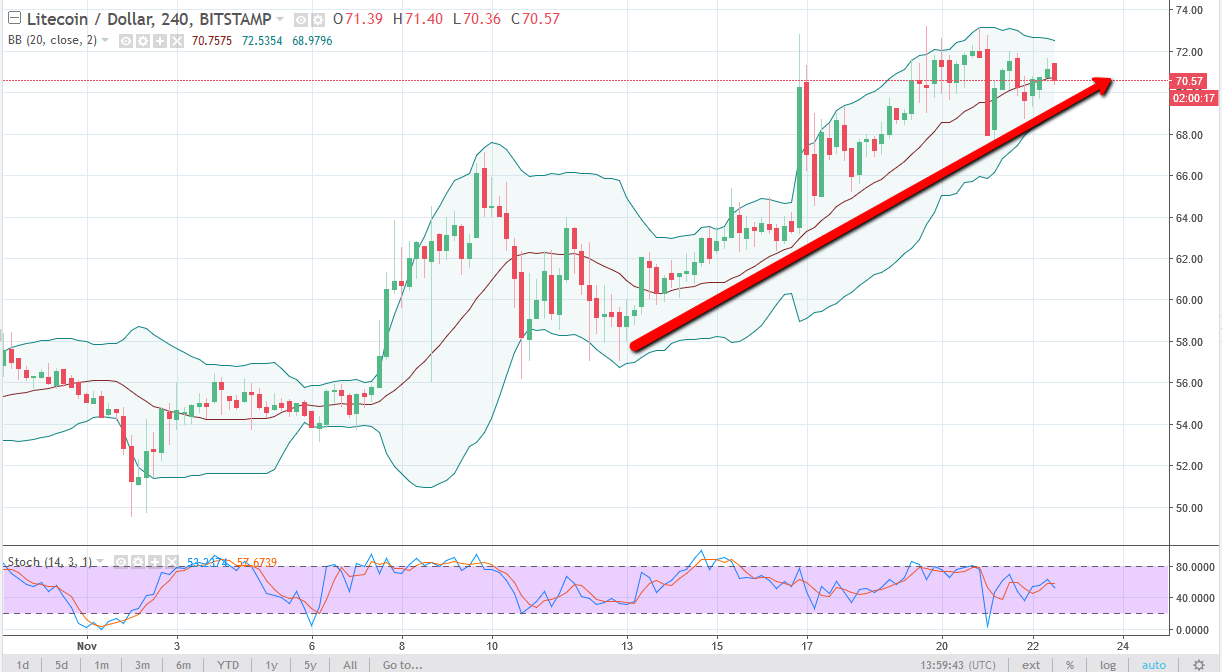 Litecoin has been a bit stagnant over the last 24 to 48 hours, as we struggle with the $72 level above. I think that we will continue to find support a $68 however, so this offers opportunities to pick up Litecoin and cheaper levels going forward. It's not until we break down below $60 that I become concerned with the uptrend, and I recognize that most of the crypto currency space right now is accumulating, not powering forward.
Thanks for watching, I'll be back tomorrow.