Hello and welcome to News BTC's Market Outlook November.
DASH/USD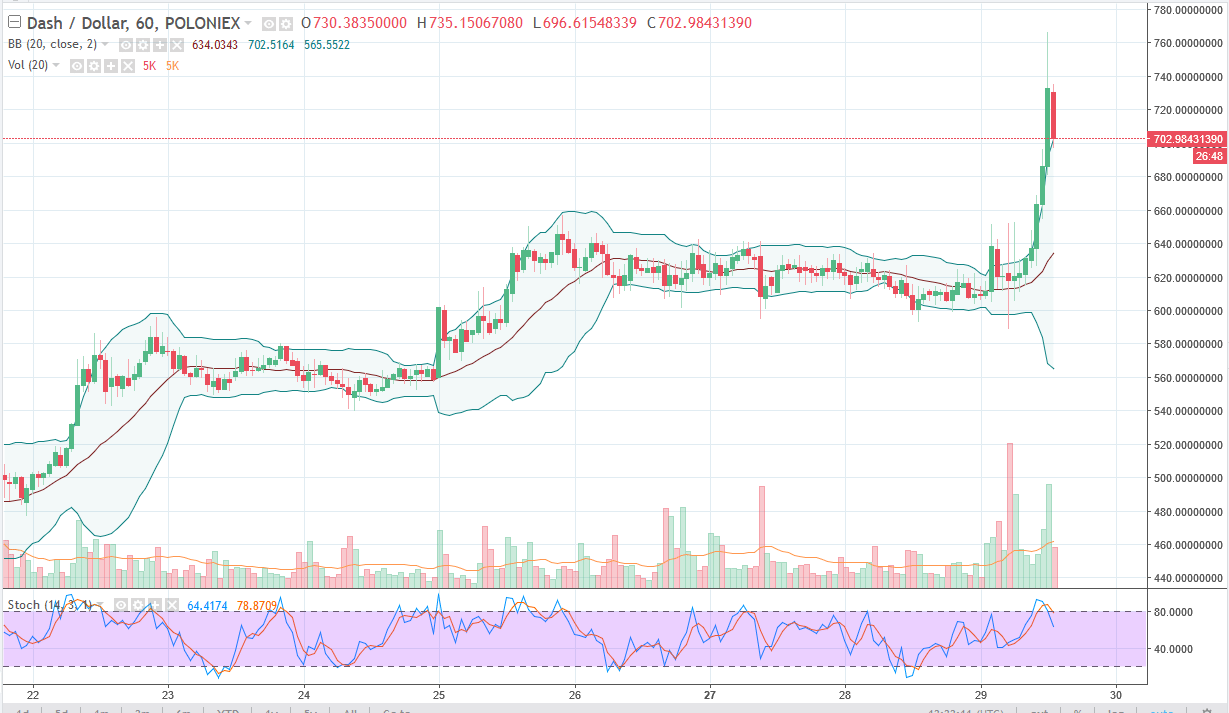 DASH continues to extend gains, reaching as high as $770 during the trading session on Wednesday. We are starting to pull back though, as we crossed in the overbought part of the stochastic oscillator. However, it's very likely that any type of pullback in this market will be a buying opportunity and therefore looking for a bounce underneath is probably the best way to play this market.
LTC/USD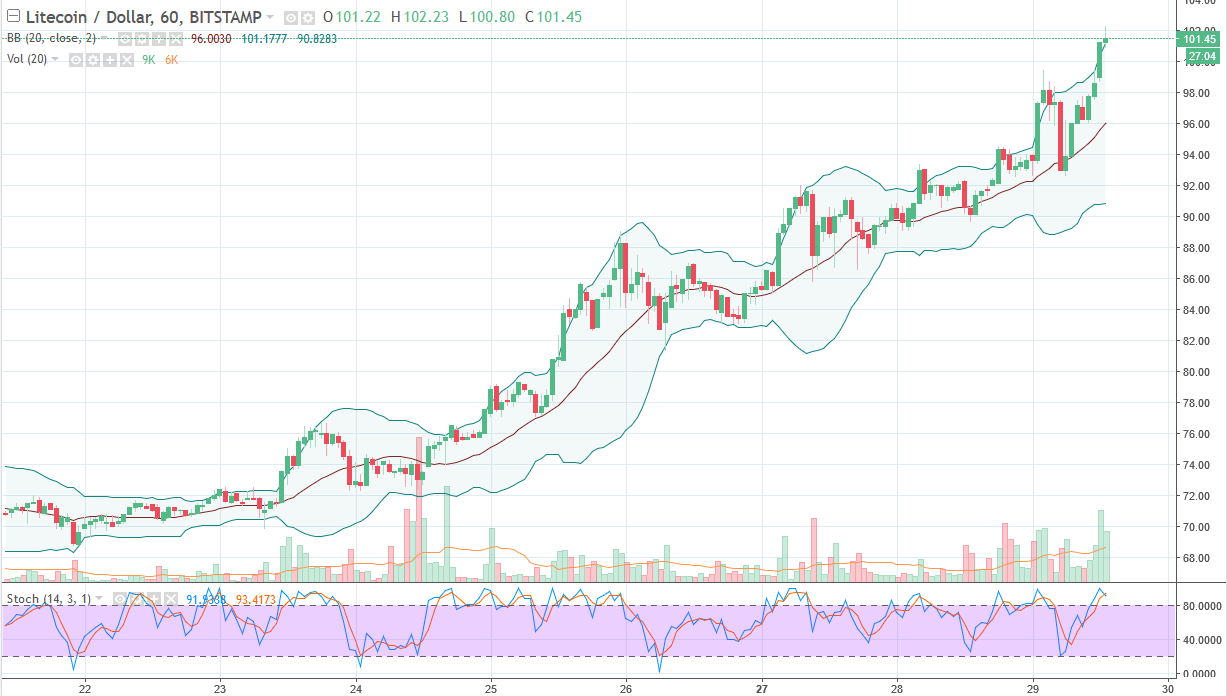 Litecoin has broken above the $100 level, as we continue to go forward. Now that we have done this, pullbacks will be thought of as buying opportunities yet again, although we are starting to get a little bit stretch. I suspect that a couple of dollars will be given back, and then buyers will return to pick up the pieces.
Thanks for watching, I'll be back tomorrow.