Hello and welcome to News BTC's Market Outlook Aug 18.
DASH/USD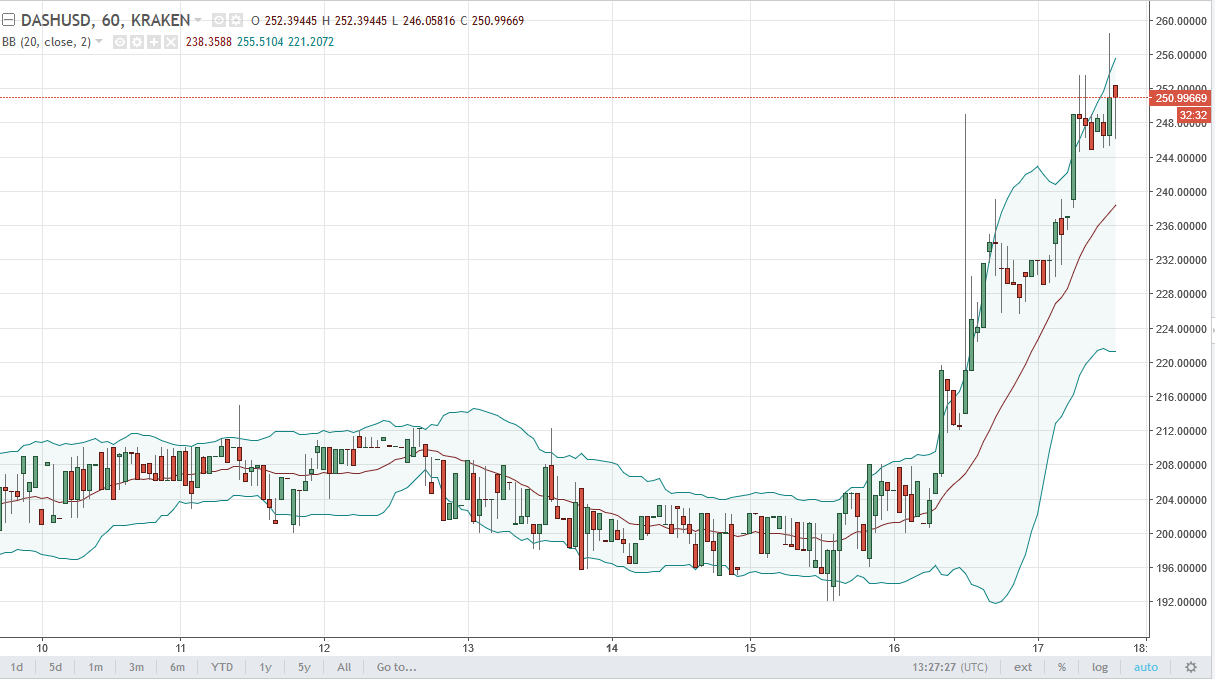 DASH continues to look very bullish, as we have broken above the $250 level during Thursday trading. On pullbacks, I believe that there will be plenty of buying pressure, especially near the $245 level and below there at the $240 level. I have no interest in selling, and it looks like we have finally seen momentum reenter the market.
LTC/USD
LiteCoin initially dipped during the session on Thursday, testing the $43.50 level. The $45 level above is massive resistance though, so I would be a bit hesitant to go long until we cleared the $46 level. Underneath at the $43.50 level, we should continue to see support.
Thanks for watching, I will see you again tomorrow.