Hello and welcome to News BTC's Market Outlook July 25.
DASH/USD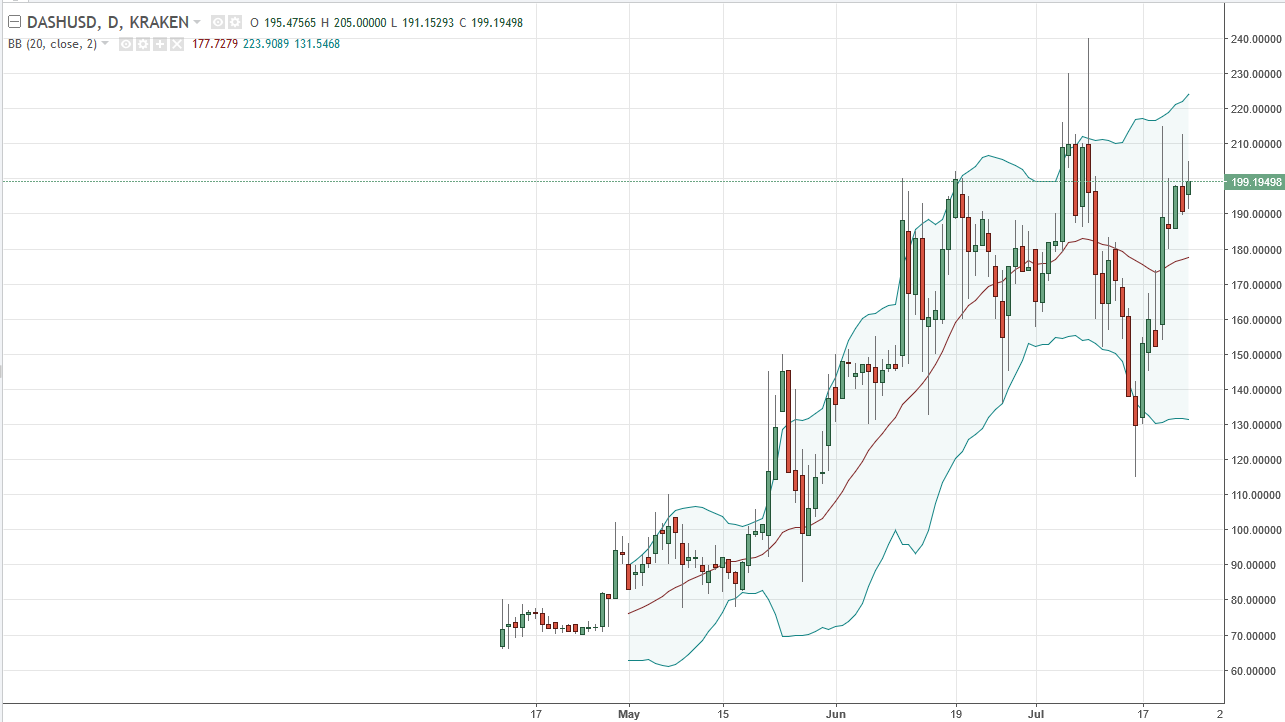 DASH looked slightly bullish during the day on Monday, as we broke above the $202 level. The market looks likely to test the $210 level where it will face a significant amount of resistance. Short-term pullback should continue to be buying opportunities as we are most certainly in an uptrend and may need to build up the necessary momentum to break out.
LTC/USD
LiteCoin went sideways at the beginning of Monday, and essentially is hovering near the $45 level. I still believe in the uptrend overall though, so I think short-term pullbacks will be opportunities to cumulate more. If the market does break above the $48 level, the market then should go looking for the $56 level above which was the most recent high.
Thanks for watching, we'll see you again tomorrow.