Hello and welcome to News BTC's Market Outlook July 3.
DASH/USD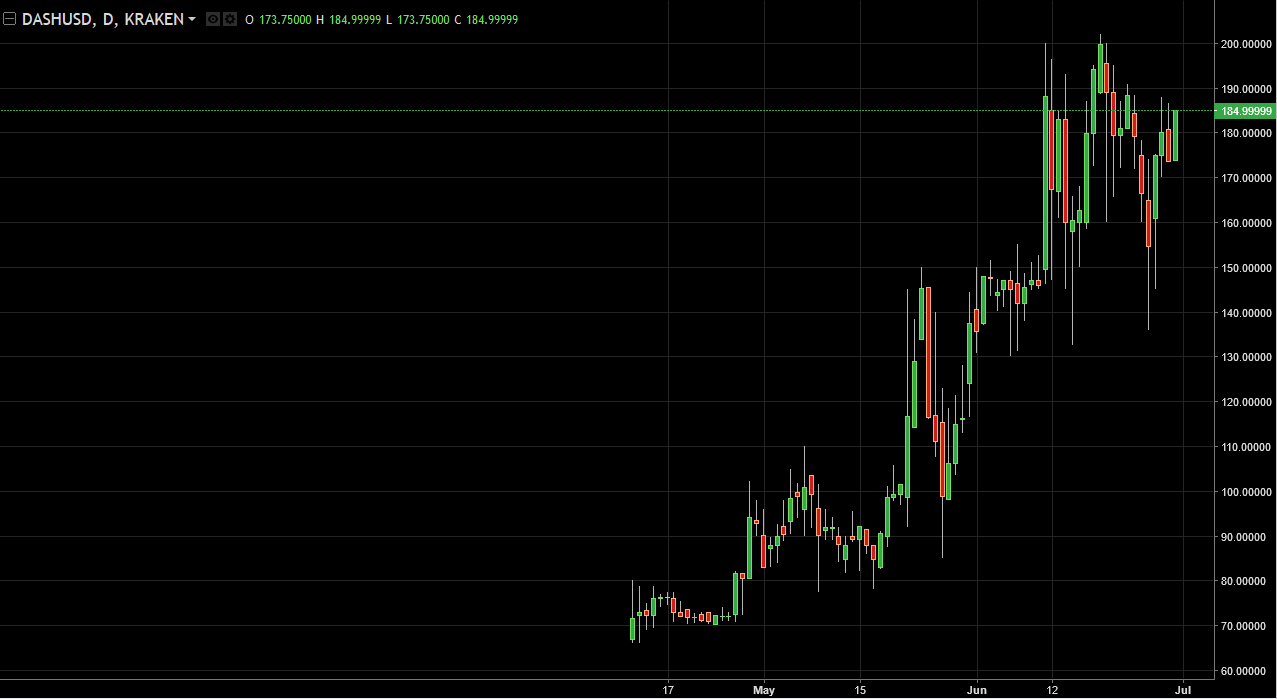 DASH continues to look bullish as we rallied on Friday yet again. The $190 level above offers a bit of resistance, but the real barrier is the $200 level. Because of this, I think that short-term pullbacks continue to be buying opportunities and we will eventually break out above $200 and continue to go much higher. This isn't to say that is can be easy to do, but it looks as if the market wants to break the $200 resistance barrier.
LTC/USD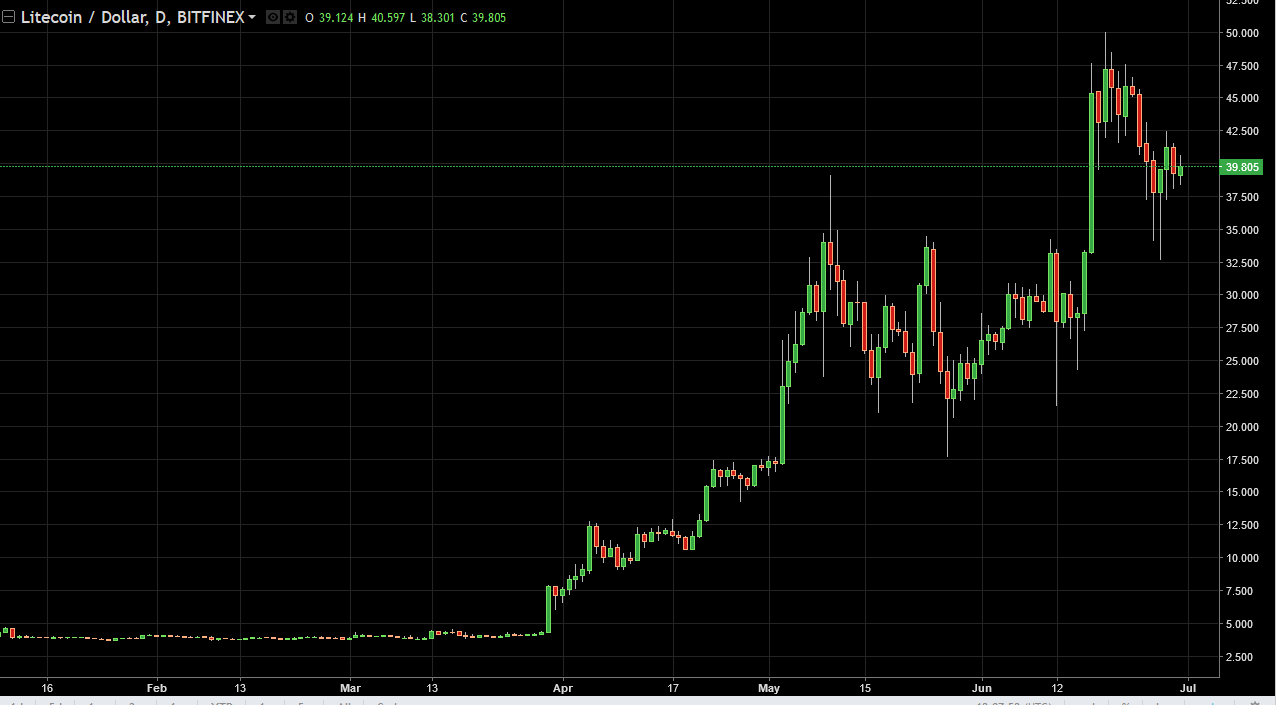 LiteCoin continues to look bullish, but not nearly as bullish as DASH has been. The $37.50 level continues to offer support, but the $42.50 level continues to offer resistance. Once we break above the $42.50 level, then the market should be free to go to $47.50 again. This is still a "buy on the pullbacks" type of market.
Thank you for watching, we'll see you again tomorrow.