Hello and welcome to News BTC's Market Outlook July 31.
DASH/USD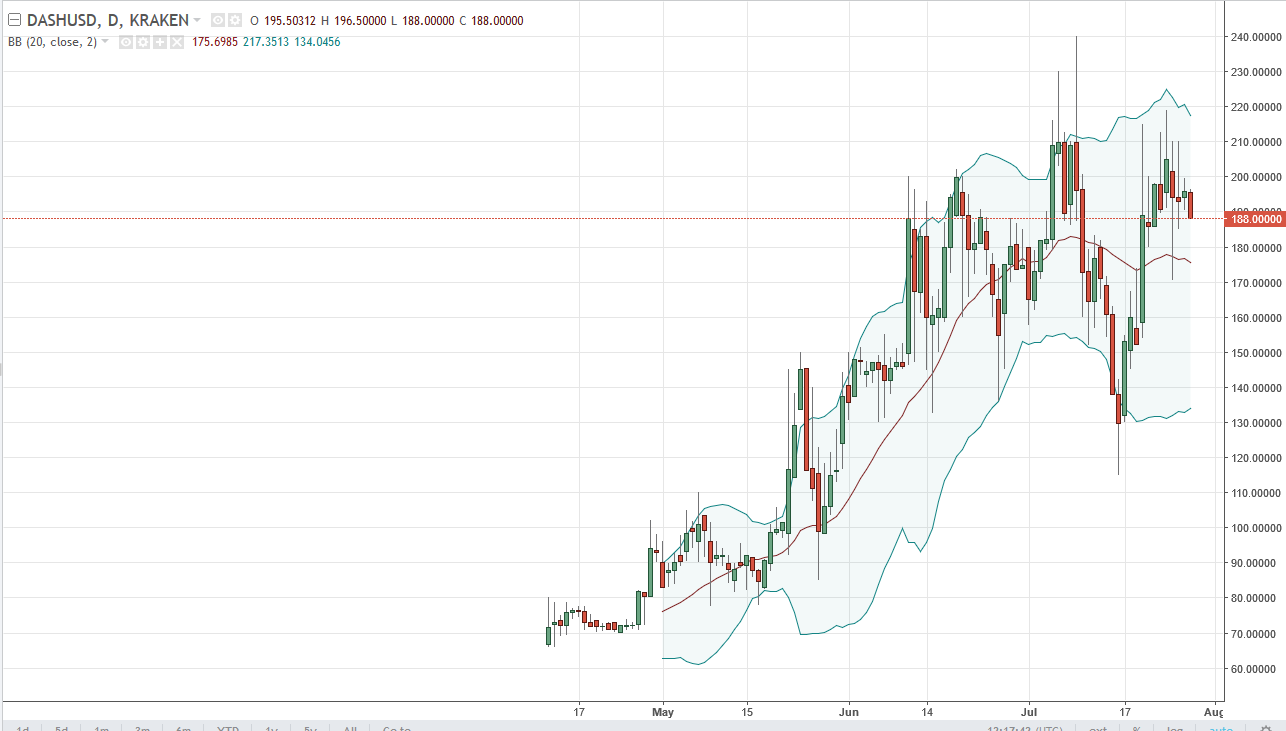 DASH fell a bit during the day on Friday, looking for support. We should be seen buyers reenter the market somewhere close to the $180 level, so on a bounce in that general vicinity I'd be willing to buy again. The market has seen a significant amount of volatility as of late, so obviously this is a very fluid situation. However, it looks as if buyers could be enticed somewhere just below current levels.
LTC/USD
LiteCoin fell slightly during the day on Friday, but found a bit of support near the $40 level. I suspect that there is significant support down to the $37.50 level after that, so I am patiently awaiting some type of bounce or supportive candle to form. I believe that the market does have buyers, just that we are taking a breather after the recent volatility.
Thanks for watching, we'll see you again tomorrow.