Hello and welcome to News BTC's Market Outlook July 4.
DASH/USD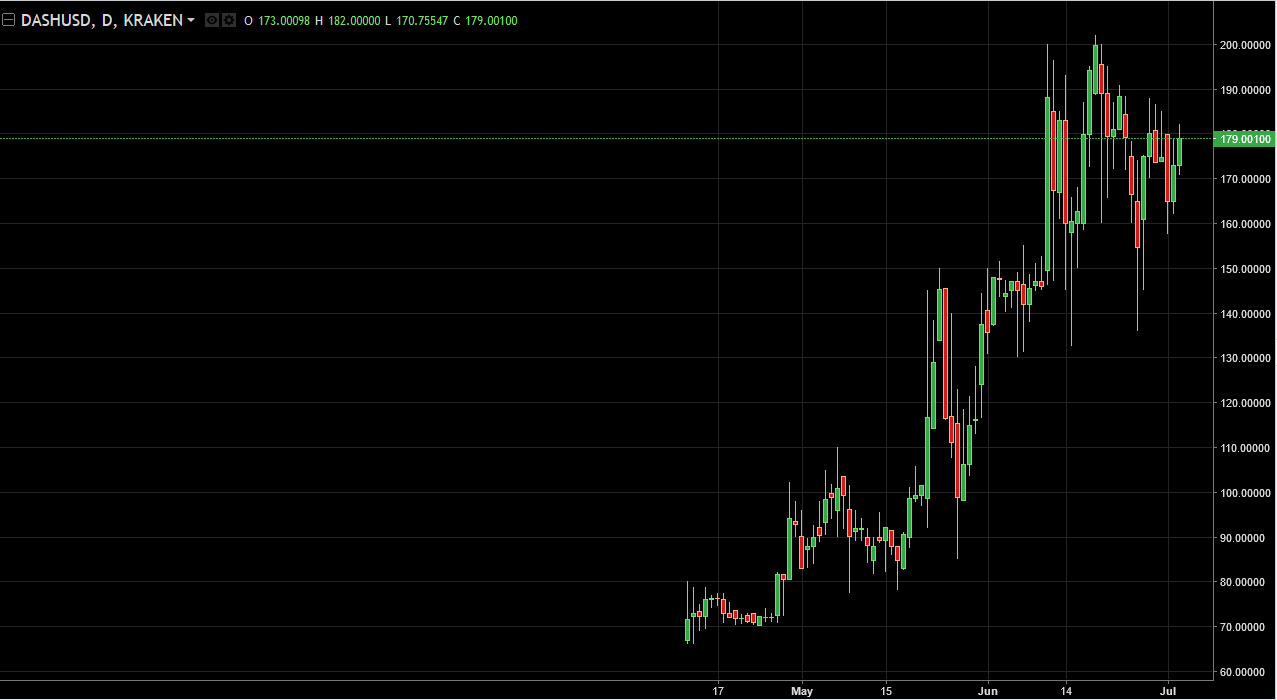 DASH continues to grind higher retirement pulls back, as the $170 level has offered support again. We crashed into the $180 level, and a break above the top of the candle for the day should send the market towards the $190 level. Ultimately, I think that the market is going to continue to reach towards the $200 level above, and once we break above there, we can continue the longer-term uptrend. I believe pullbacks offer value.
LTC/USD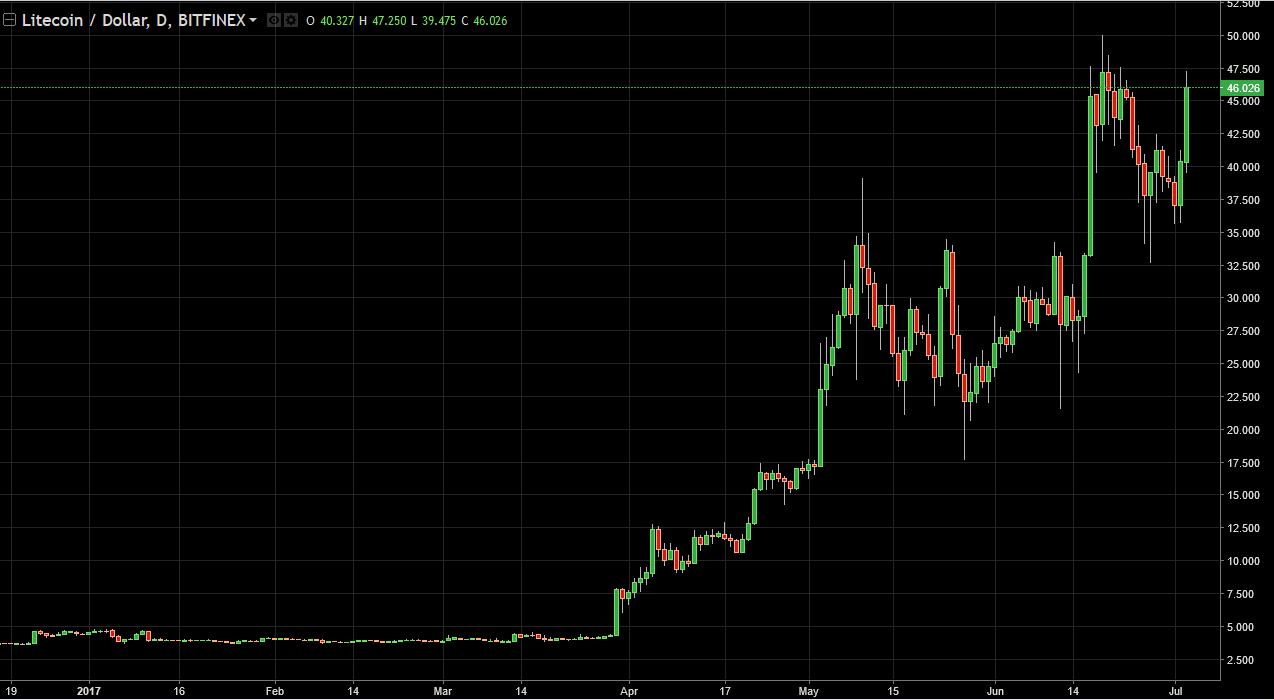 LiteCoin exploded to the upside on Monday, reaching towards the $47.50 level. The $40 level being broken to the upside is a very bullish sign, just as the $42.50 level has been. With this bullish candle, I believe that short-term pullbacks will continue to offer buying opportunities and then attract more order flow.
Thanks for watching, we'll see you again tomorrow.