Hello and welcome to News BTC's Market Outlook June 22.
DASH/USD
DASH fell initially during the day on Wednesday, but found enough support underneath that the $180 level to turn things around and form a bullish candle. It looks as if we are trying to find the $200 level, and then eventually break above it. Once we do, the market will be free to go much higher. Pullbacks continue to be buying opportunities, and I believe that the market continues to favor strength.
LTC/USD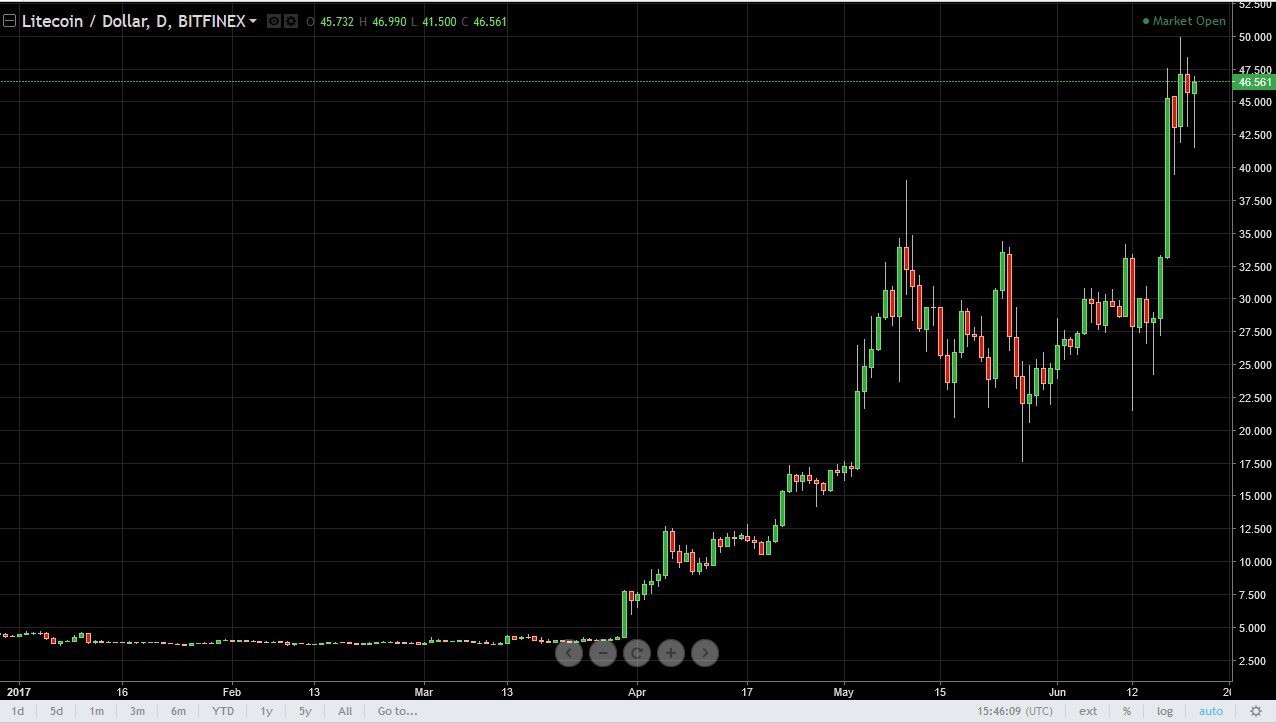 LiteCoin continues to look impressive, as we initially fell during the day on Wednesday, but turned around just below the $42.50 level. The market bouncing from there suggests that we are going to continue to find buyers underneath, and the $50 level above should be the target, and of course resistive. I believe in buying short-term pullbacks as LiteCoin has been so bullish.
Thanks for watching, we'll see you again tomorrow.