Hello and welcome to News BTC's Market Outlook June 23.
DASH/USD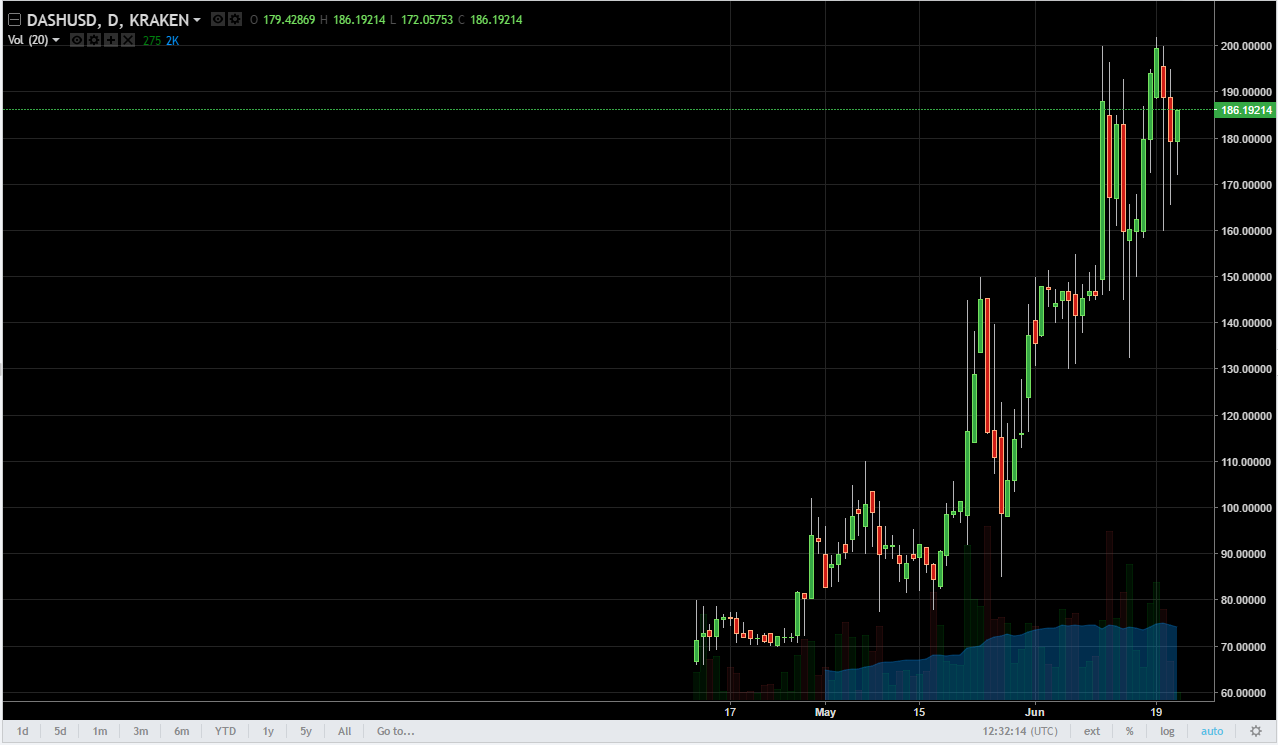 The DASH/USD market initially fell during the day on Thursday, but found enough support at the $170 Regent turn around and form a very bullish looking candle. It looks as if we are heading back to the $200 level in the short-term, and possibly break above their and the longer-term. It looks as if we can continue to buy the dips as we go forward.
LTC/USD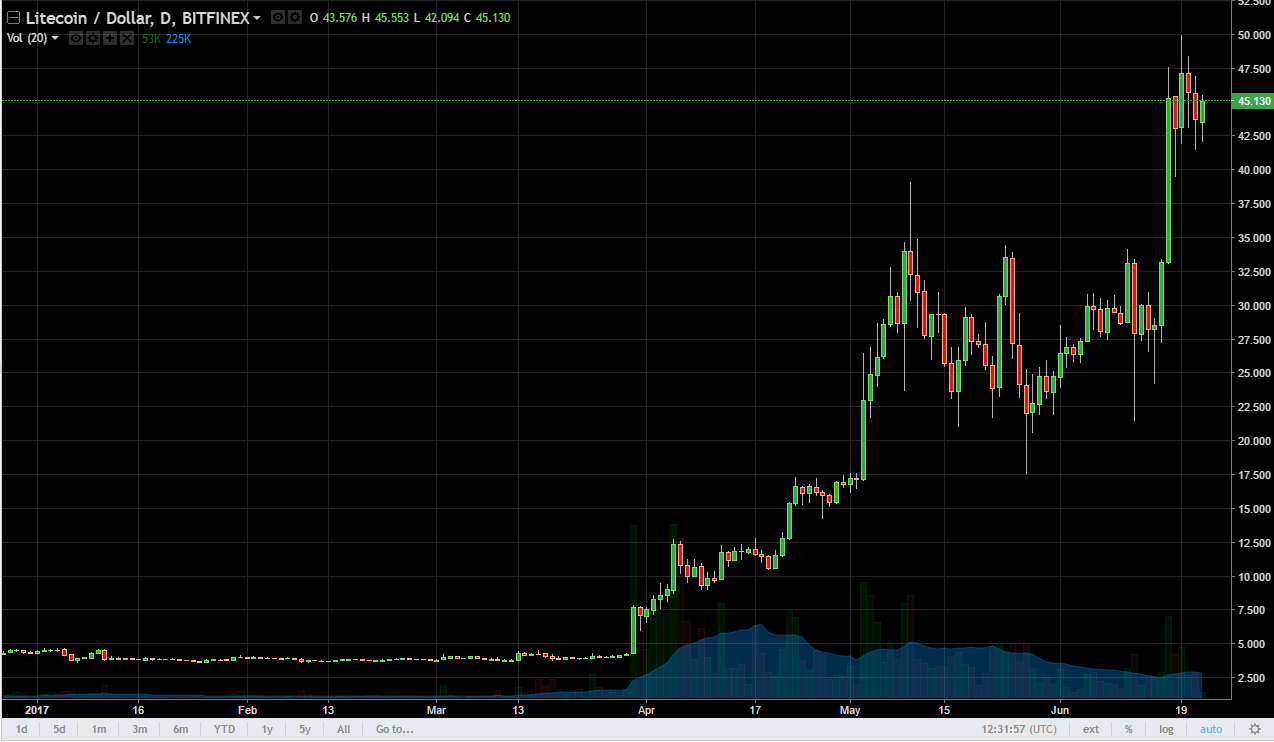 The LiteCoin market initially fell as well, but found enough support at the $42.50 level to turn around and rally again. It looks as if the market is trying to reach the $50 level over the longer-term, so therefore short-term pullback should offer buying opportunities in what looks to be a very bullish market in general. I believe that the $40 level underneath is massive support.
Thanks for watching, we'll see you again tomorrow.