Hello and welcome to News BTC's Market Outlook June 5.
DASH/USD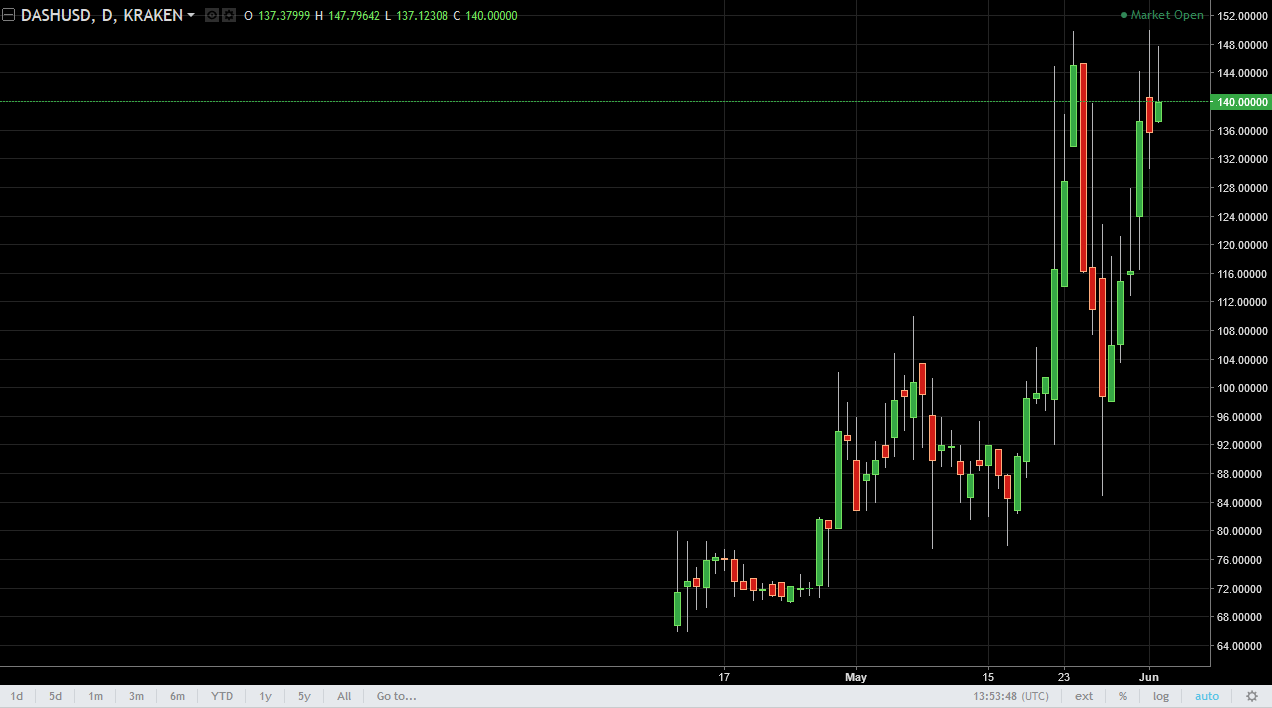 DASH continues to look very bullish, but also struggles at the $148 level. Because of this, I think we are likely to see a pullback that should offer a nice bit of value underneath. I would be especially interested in buying this pair at the $120 level, but also recognize that a break above the $150 level would continue the massive bullish pressure that we have seen. Ultimately, the market should continue be one that buyers will be attracted to.
LTC/USD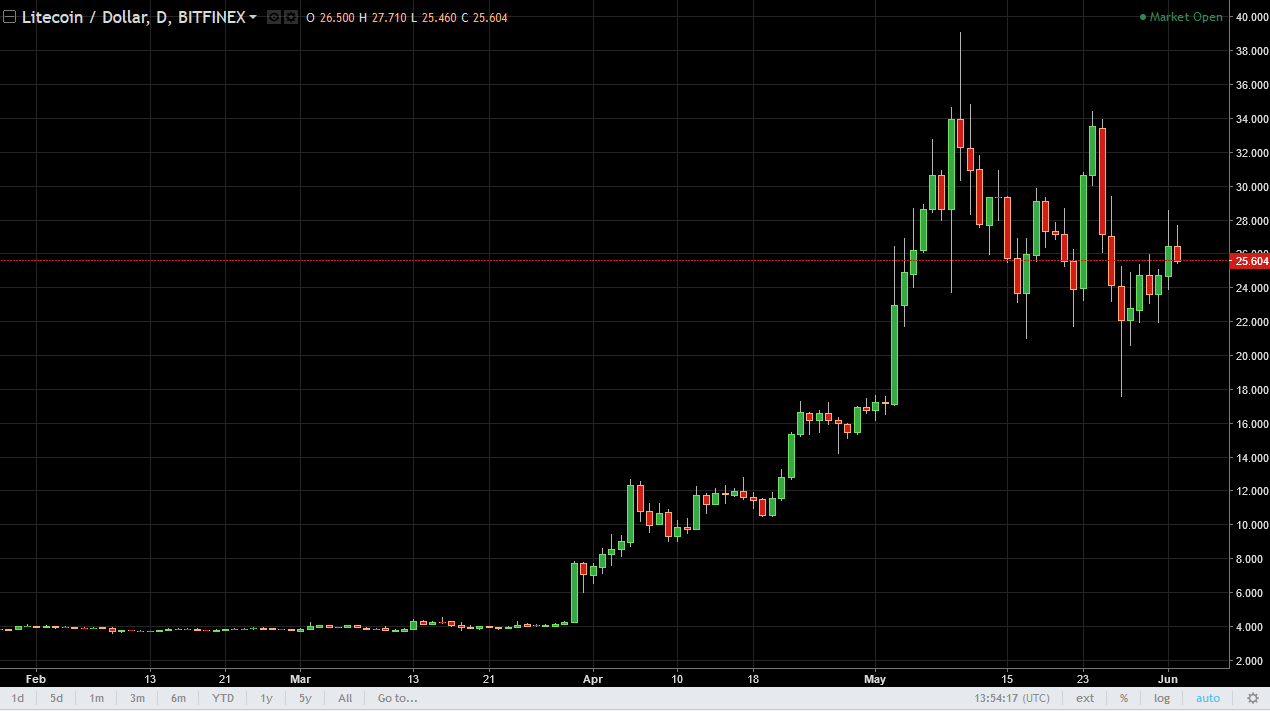 LiteCoin continues to grind back and forth, and the $28 level on Friday offered resistance. It looks as if we are trying to build up a little bit of a base in this area XO pullbacks offer value, and I would be especially interested near the $22 level. If we can break above the $30 level, the market will more than likely continue to go much higher, perhaps reaching as high as $40 over the next several sessions. Expect volatility, but I still believe in the upward bias longer term.
Thank you for watching and see you again tomorrow.