Hello and welcome to News BTC's Market Outlook October 11.
DASH/USD
DASH continues to be very choppy, bouncing around the $285 region. At this point, I don't see the reason to jump into the market right away and would be very patient as far as putting new money to work. In fact, I believe that staying on the sidelines and waiting for a break above the $300 level might be the prudent thing to do.
LTC/USD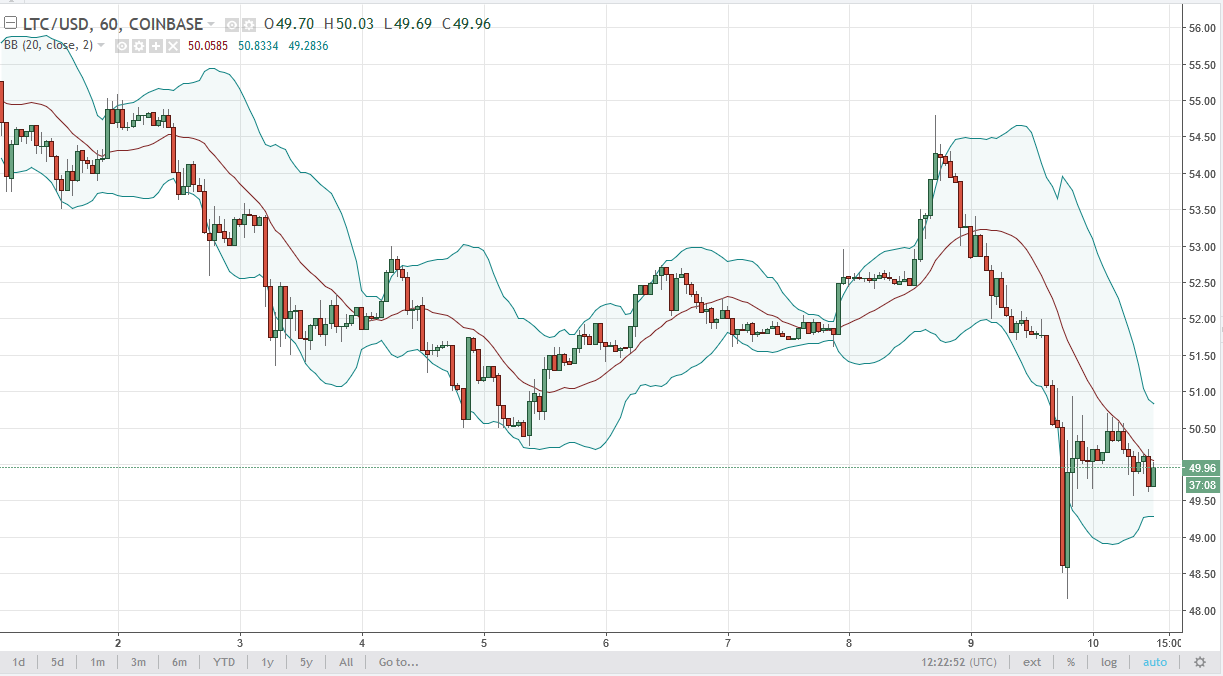 Litecoin continues to find support near the $49.50 level, extending down to the $48 level. I think at this market can sustain a move above the $51 level, we should go looking towards the $55 level at that point. That being said, I don't know it's going to happen right away. I think we have some consolidation to do first, to build up a little bit of trust in the resumption of higher pricing.
Thanks for watching, I'll be back tomorrow.